Force USA: Use code
FAM5
to get 5% off any purchase over $1,500.
NEW FOR 2022! Check out Force USA – sale for Black Friday (all November!) in 2022.
Will Force USA Have a Black Friday sale for 2020?
They are offering 0% Financing
Very few of the gym equipment manufacturers have any stock or inventory to spare… so if you see something you want or need – buy it!
You can see Force USA's in stock items here: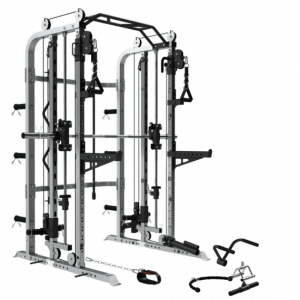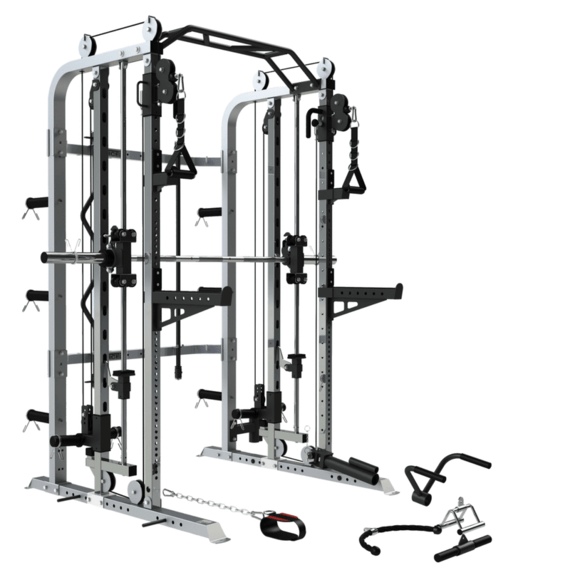 Force USA
Force USA makes some awesome stuff - like functional trainers, cable machines, leg press units, and much more. They also have barbells, benches, and the basics you need to build a home gym.
Force USA Black Friday 2019
Force USA has a black friday sale for 2019 going on now (and through Cyber Monday).
Force USA is a manufacturer of innovative gym equipment – for your home gym, garage gym, or commercial gym.
They design their equipment in the USA – and it is packed with features.
It is manufactured overseas – and that lets them offer great "bang for the buck."
Here's an example: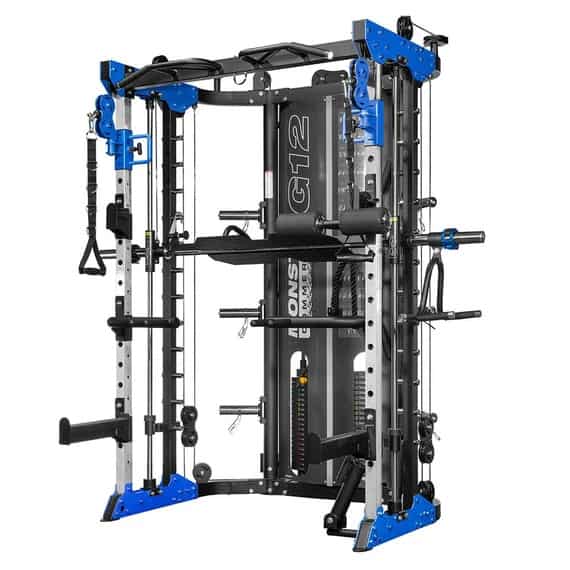 Shown above is the G12 functional trainer/smith machine/power rack combo.
It is literally EVERYTHING you need for your home or garage gym – in one incredible unit.
What's even better – they are currently offering 0% financing as part of their black friday 2019 promotion.
Combine that with discount coupon code FAM5 for 5% off your order – this is the highest level of discount Force USA offers – and it is exclusively for readers of this website.
They've also got a line of home/garage gym power racks – the MyRack.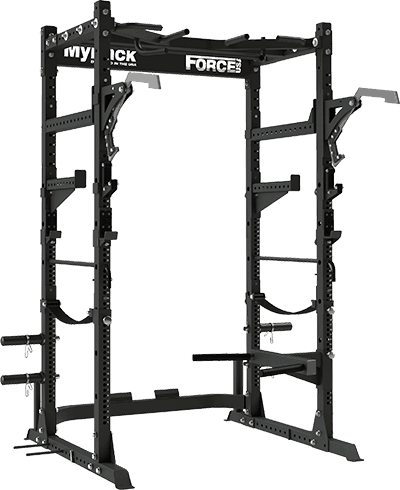 Here's some of the great gym equipment that Force USA has to offer:
Let's take a tour of some of this great gym equipment.
Combo Machines From Force USA – Black Friday
One of the things we like best about Force is that they are "one stop shopping."
Their combo machines combine every modern strength training device you need – in a footprint that will fit in your home or garage.
And at a totally reasonable price – especially if you add up the expense of acquiring individual pieces of equipment to do the same.
Let's take a look at the Monster G12.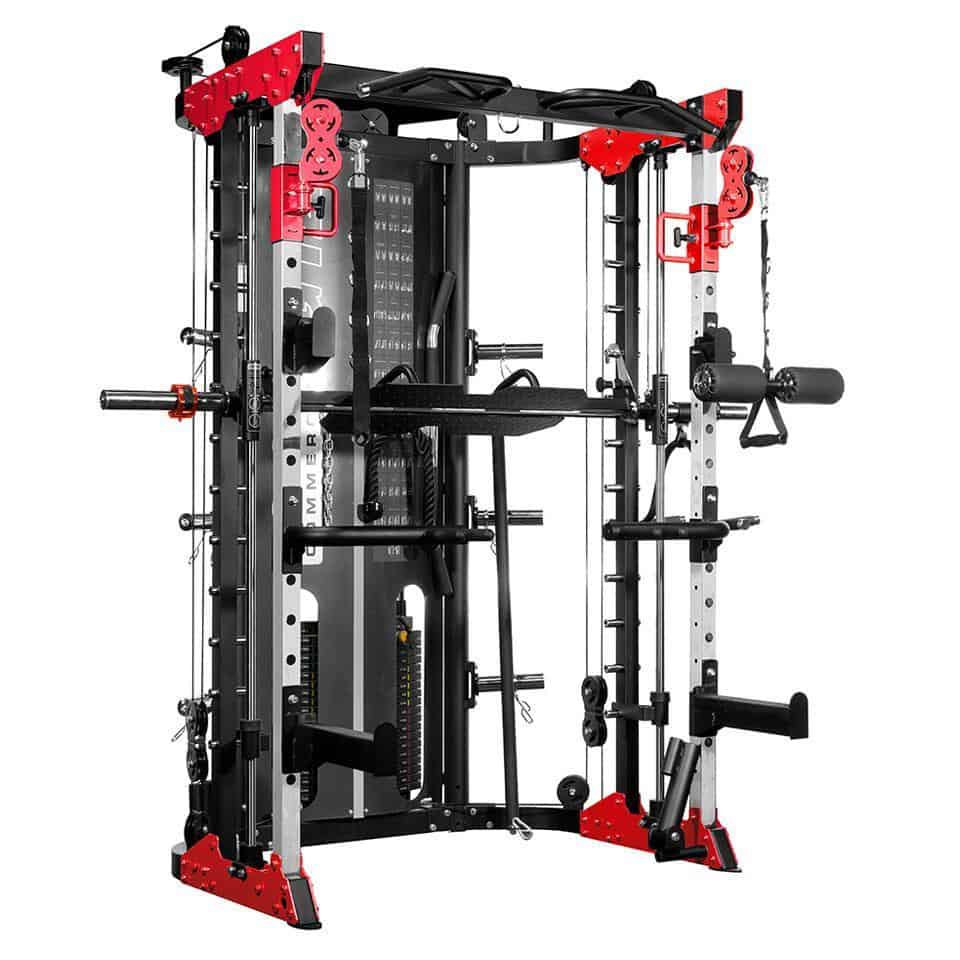 Force USA describes this as a "All-In-One Commercial Strength Training Machine."
Why? Because this one piece of equipment provides:
Power Rack – Safely lift heavy barbells with the features you need in a power rack – including spotter arms for safety and J-cups/J-Hooks for raising the barbell to the proper height.
Functional Trainer – With dual 201 lb weight stacks, and height adjustable pulleys you can work any sports or functional specific movement from just about any angle – unilateral or bilateral.
Smith Machine – While the smith machine has fallen out of favor for many in strength training – it's here if you need it (or want it.)
Vertical Leg Press – The leg press is a great way to work out your lower body with a minimum of stress on your back and shoulder joints. The G12 includes a vertical leg press.
Pull-Up Bar – The multi-grip pull-up bar/chin-up bars let you take advantage of one of the most underrated strength exercises. The chin-up or pull-up is a movement that should be in everyone's routine.
Dip Station – Likewise, the dip is an under-appreciated exercise. Some consider it to be the "squat of the upper body."
Land Mine Attachment – The G12 even includes a land mine attachment – just add a barbell and you've got a great core/rotational workout.
Suspension Training – The G12 has stirrups for suspension training (Like TRX, etc.) You do need to add the resistance bands separately.
By the way, have you priced out a functional trainer? That piece of equipment alone could cost you half or more of what the G12 costs!
That's what we mean when we say "best bang for your buck."
Those are the major features, but there's a whole bunch of extras too:
Olympic Sized Weight Plate holders – With 6 plate storage holders you'll have plenty of room for your free weights.
Barbell storage – Easily store your barbell vertically in the attached bar holder.
Knee support for Lat Pull Down – There's a knee support roller so you can perform heavy lat pulldowns without fighting to stay seated.
Multi-Grip Dip Handles – Dip in comfort thanks to the multiple grip options.
J-hooks with Rubberized Inserts – protect the knurl on your barbells thanks to the plastic lined J-hooks (also sometimes called J-cups.)
Safety Spotting Arms with Rubberized Inserts – Similarly, you won't damage your barbell if you have to set it down on the safety spotter arms – they are lined with rubber.
Here's a video:
The YouTube ID of cT7ERRLWuT4 is invalid.
G12 too rich for your budget?
Force USA has many other options too – and don't forget they are offering 0% financing for Black Friday 2019.
The G6 is another possible option: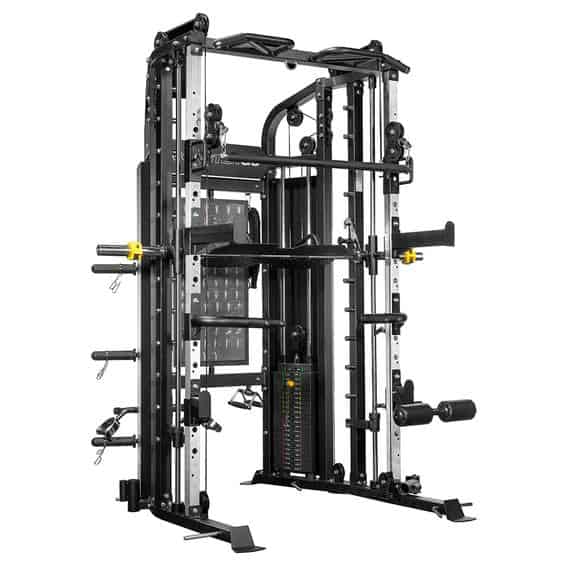 Force USA Black Friday Sale – In Summary
Force USA makes innovative fitness and gym gear.
These are not copycat products – selling the same designs that the other guys do.
It is well designed (in the USA), and manufactured overseas – which means it offers great "bang for your buck".
Their Black Friday 2019 special is 0% financing – and you can stack that with our exclusive FAM5 discount code for 5% off your order.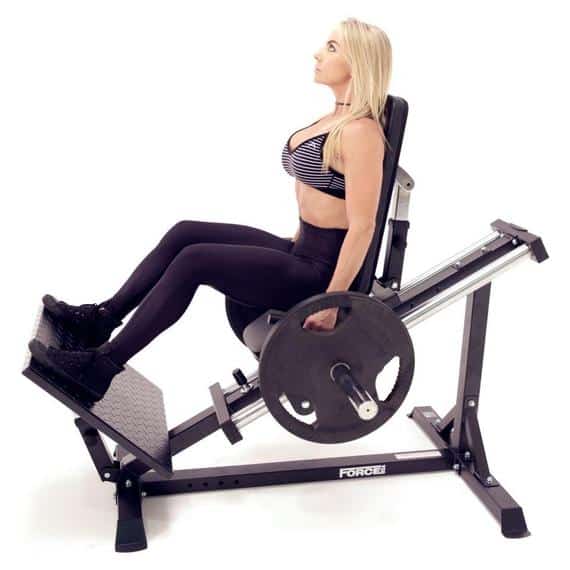 Affiliate Disclaimer
We are an affiliate of Force USA. If you order equipment after clicking the links in this article, we receive a small commission at no extra cost to you. This helps us to bring you great information about health and fitness.
Photo Credits
Some of the photos in this article are provided by Force USA, and are property of Force USA.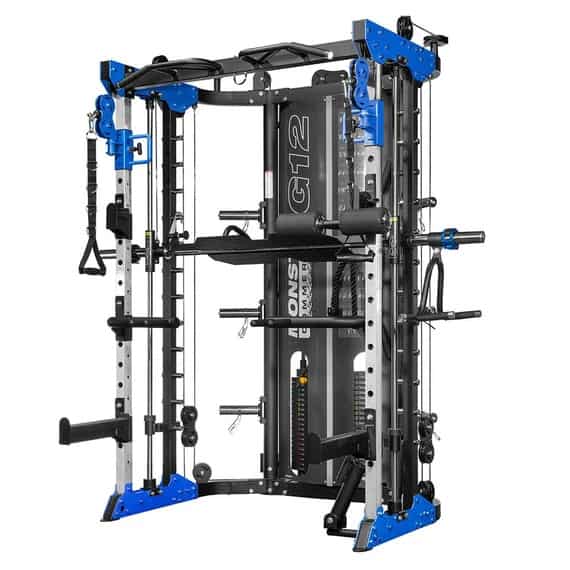 Tim is the founder of FitAtMidlife.com – an avid gym rat for 30+ years, he's a reviewer of many, many shoes – and founder of the Speed Bag Gathering – the world's only gathering of speed bag punching enthusiasts.  See more gym reviews at Tim's YouTube channel.