Let's take a look at Torque USA Spring Into Shape Sale.
Torque USA is bringing you the biggest sale this spring—The Spring Into Shape Sale. You can now get your equipment delivered right to your home or garage gym for free!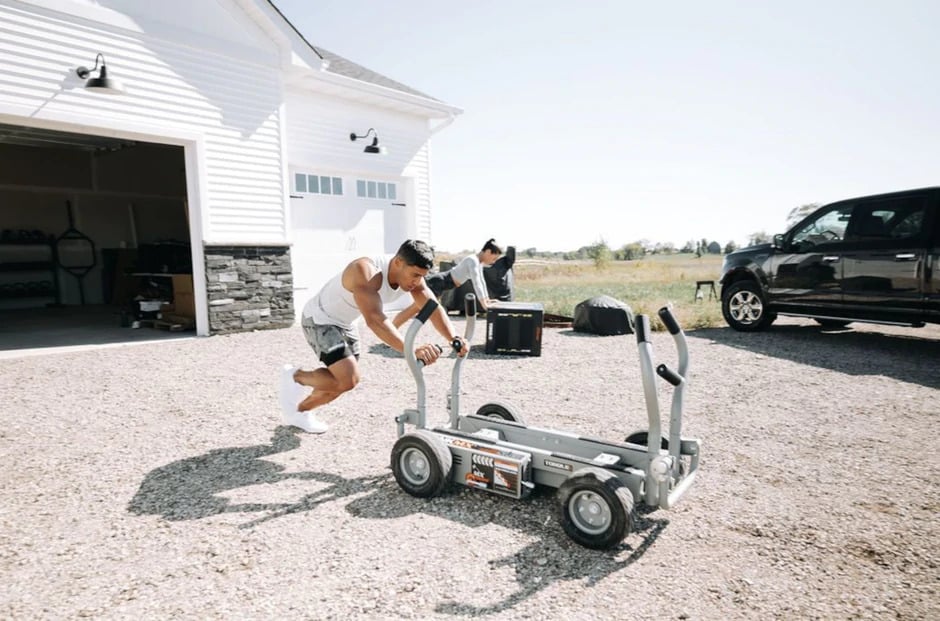 Get these deals, and more, while they last in the Spring Into Shape Sale, only from Torque:
Torque USA Spring Into Shape Sale – Overview
You can now customize your garage/home gym with more equipment at a lower price. From bumper plates to squat racks, we've got you covered for various exercises without leaving your house. All these pieces of equipment are in-stock and ready to ship on the same day you order. Get up to 50% off when you get equipment from Torque USA.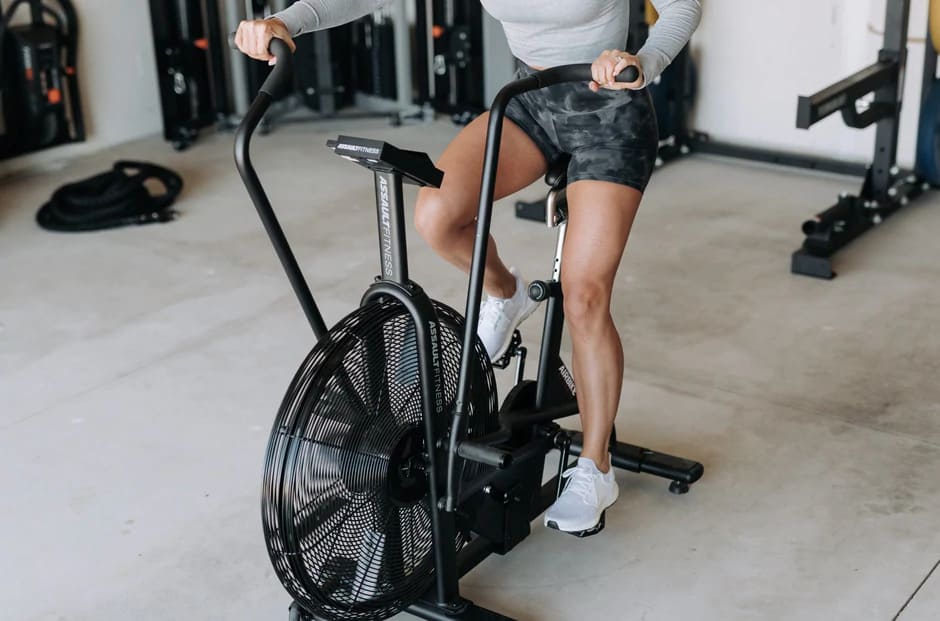 From $299.00, the MX55 Adjustable Dumbbells are now on sale for only $499.00, while the High Squat Rack – Don't Quit HIIT Package is now only $5,550.00 from $6,105.00. These and more, so don't miss your chance of getting these pieces of equipment.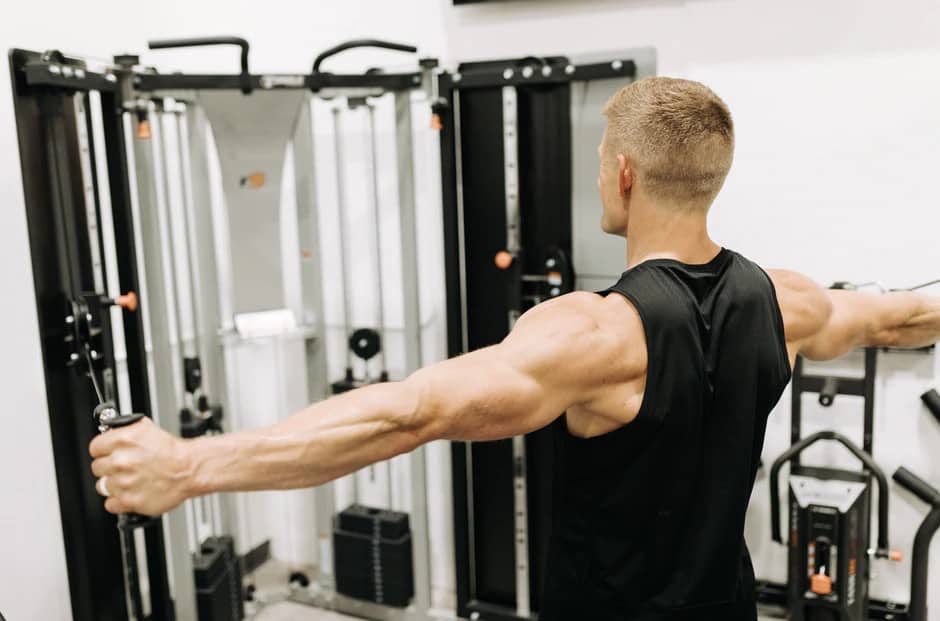 Closeout Bumper Plates
These bumper plates may be slightly off-color, but they're still doing fine. They are colored for easy spotting of weight with raised or printed lettering. They are the same as the premium commercial bumper plates of Torque Fitness and now sells for only $299.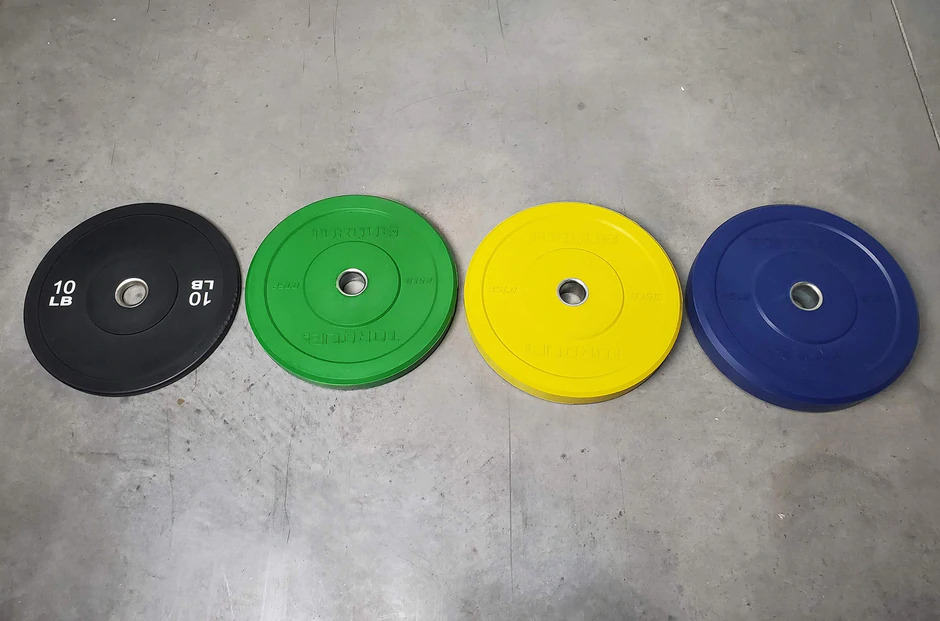 They are chemically bonded to prevent separation and have high tensile strength and hardness. The complete package includes 2 x 10 lbs, 2 x 25, lbs 2 x 35 lbs, and 2 x 45 lbs.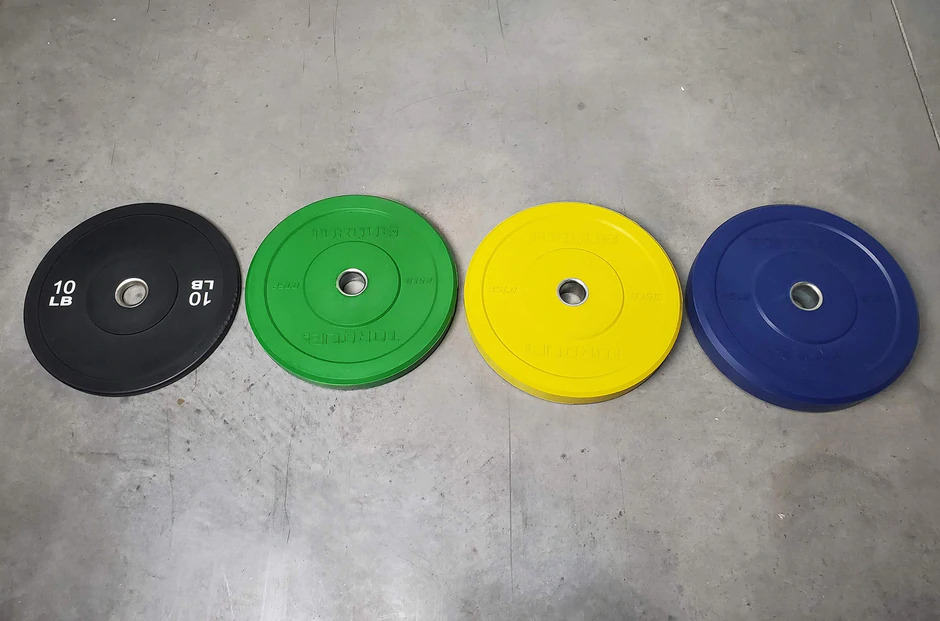 MX55 Adjustable Dumbbells (CLOSEOUT PRICING)
The MX55 Adjustable Dumbbells elevate free weight training and deliver multiple weight classes with one training product. The adjustable dumbbell is almost limitless, starting at 10 lbs. per weight, advancing at five lb. increments, up to 55 lbs. at the turn of a dial.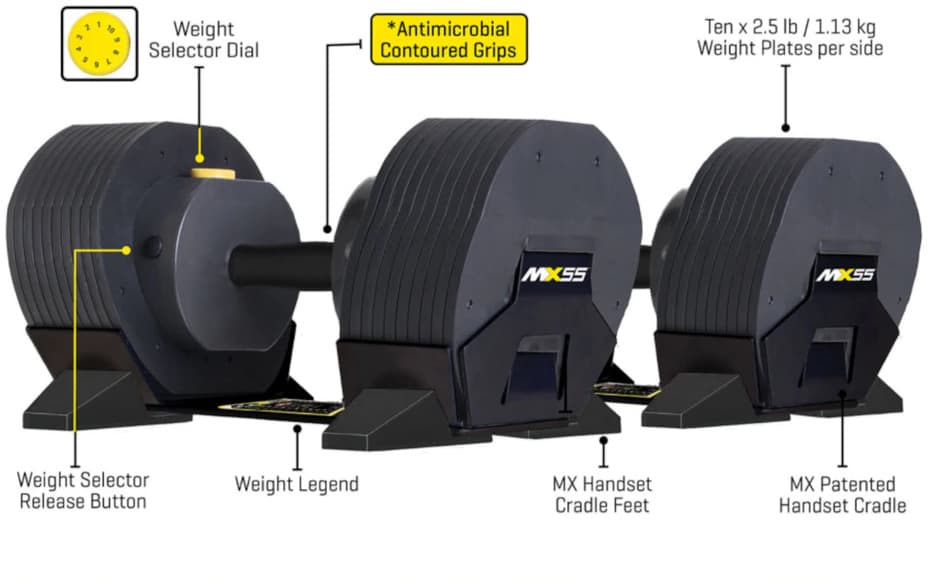 The MX Select MX55 provides the weight of over ten pairs of dumbbells, making it space-efficient. It is designed for diverse and lifetime use. The dumbbells have interlocking dual tongue and groove weight plates that are precision-milled and covered in a durable polymer that acts the same as urethane or rubber but with lifetime durability.

PlyoStack (CLOSEOUT PRICING)
The PlyoStack has box heights of 6, 20, and 24 inches with noticeable height markings in inches and centimeters. The boxes are sold individually and have a dense inner foam that provides a heavy base and a softer outer foam that carefully cushions the landing and protects shins.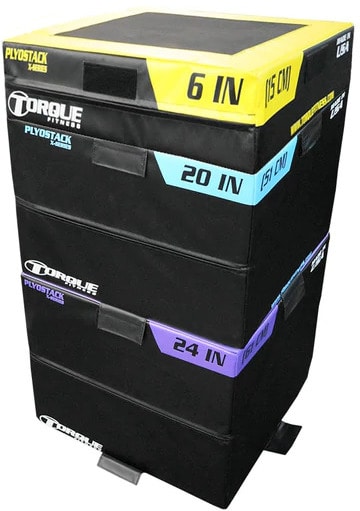 The weight guarantees stability for jumping and stepping, and the outer covering is heavy-duty commercial-grade vinyl. The PlyoStack has a unique grabber material on the top to prevent feet from sliding upon landing and on the bottom to control the base box from gliding on the floor.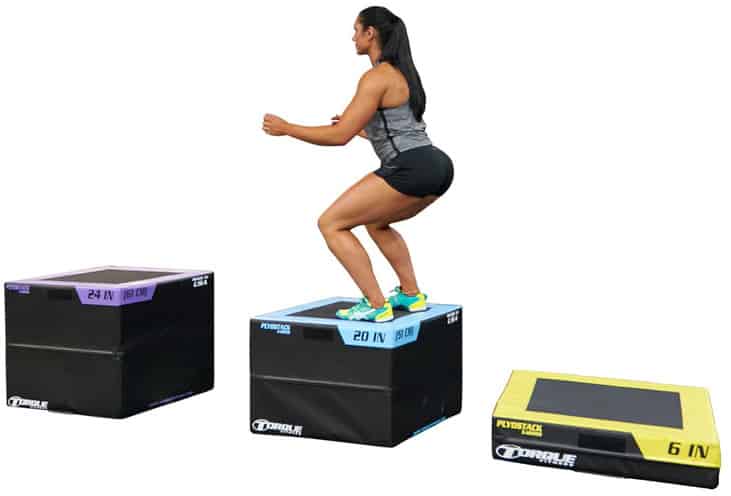 High Squat Rack with Storage and Spotter Arms (20% Off)
The High Squat Rack and Storage with Spotter Arms makes a great team and is a home gym lifter's dream. It includes weight storage that keeps your plates arranged and within reach, while the Spotter Arms enable easy weight loading and added support while completing all your traditional lifts at home.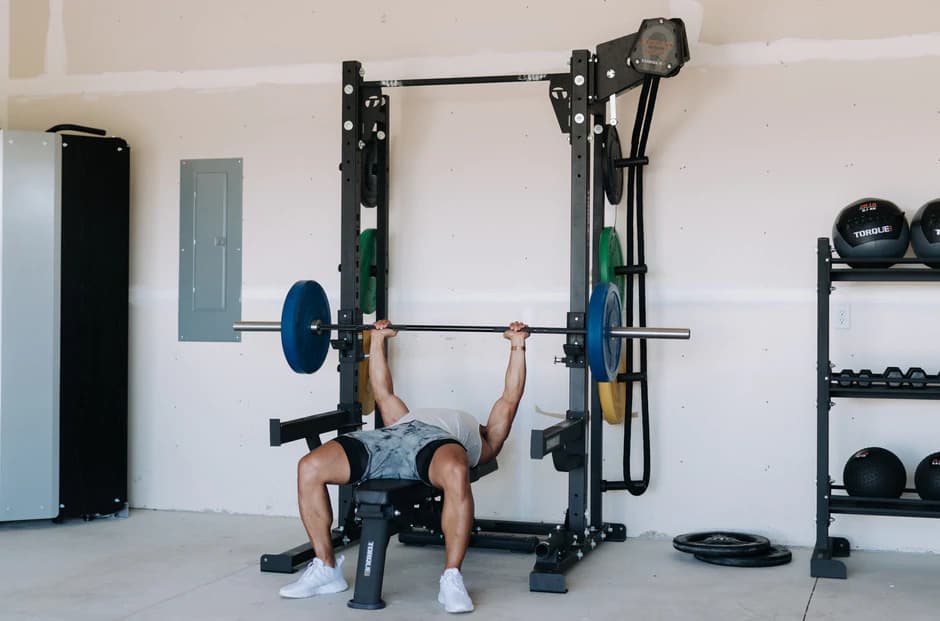 This home gym high squat rack comes standard with heavy 3 x 3 11 gauge uprights and delivers plenty of weight to keep the squat stand stable and J-Cups to support your bar while lifting. The package includes: Squat Stand Base (2) 7.5 Ft Uprights (2) Bar Supports/J-Cups that attach to the uprights (1) Single Cross Pull-up Bar Vertical Weight Storage Pair (2) Spotter Arms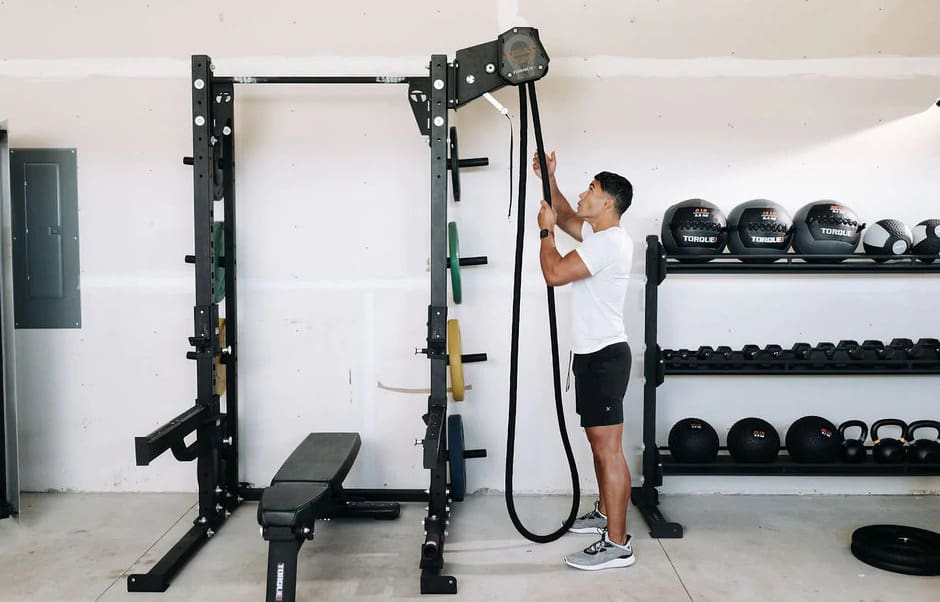 F9 Fold-Away Functional Trainer (20% Off)
The optional FFIB F9 Adjustable Bench docks tightly for accurate exercise alignment and flawlessly complements and completes the machine for more exercise options. Just stand it on end and close the doors when not in use to fully store it away in the 3X3 enclosure.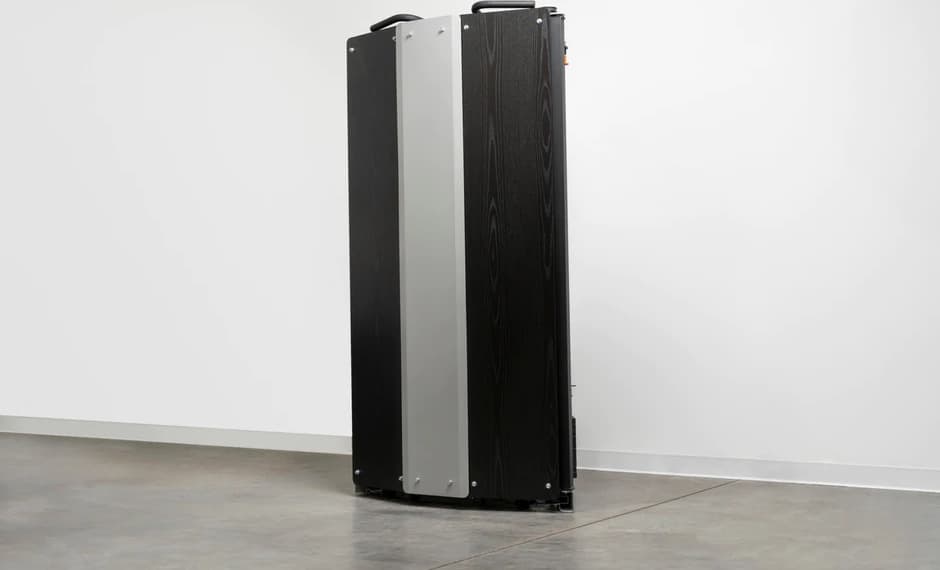 It has two independent adjustable swivel pulleys with 17 low-to-high positions on the uprights and dual separate selectorized weight stacks for 112.5 lb. resistance per handle. This trainer has a universal strap, leg boot harness, short strap handle, squat harness, straight bar, and snap hooks.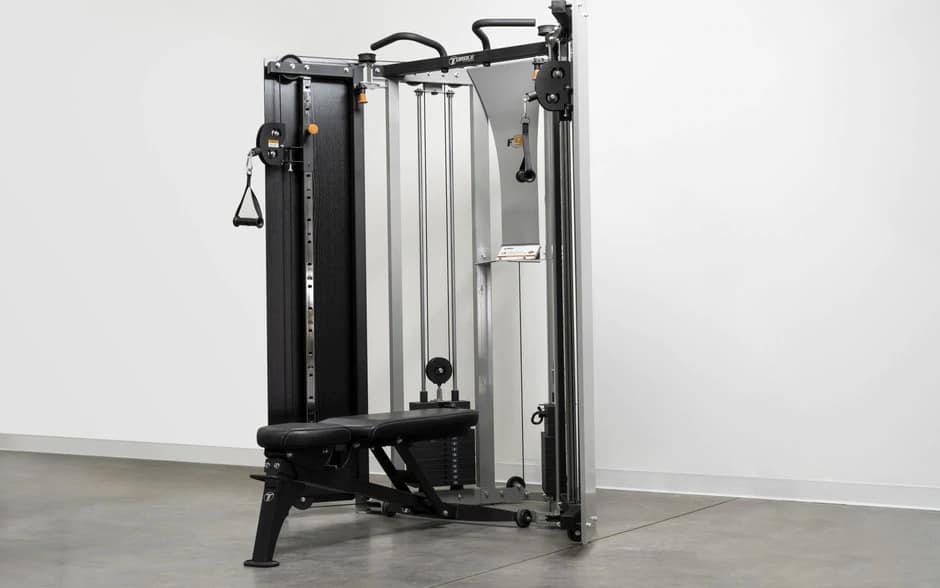 High Squat Rack – Don't Quit HIIT Package (Save $$$)
The High Squat Rack – Don't Quit HIIT Package gives you the base items you need for your training. The premium HD XFIB Flat/Incline lifting bench, GRT Landmine attachment, XDSA dip attachment, battle rope anchor with rope, and safety spotter arms provide a complete weight training option.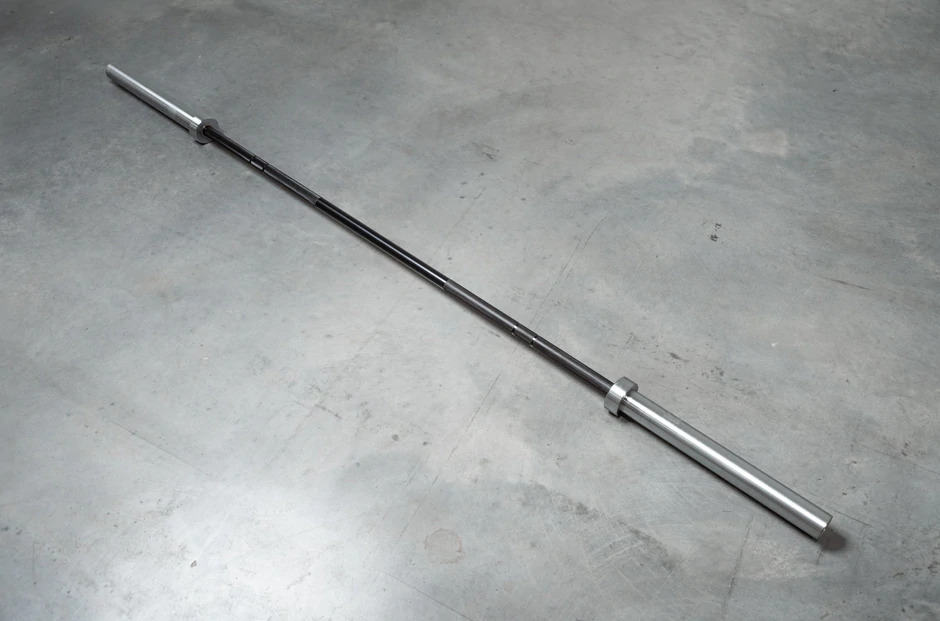 This package also includes Torque USA's 1500lb. test 7′ Force Premium barbell and 230lb. of entirely commercial-grade black bumper plates. The XERT Endless Rope Trainer will impress you with four magnetic, bi-directional resistance levels that automatically increase with pulling speed.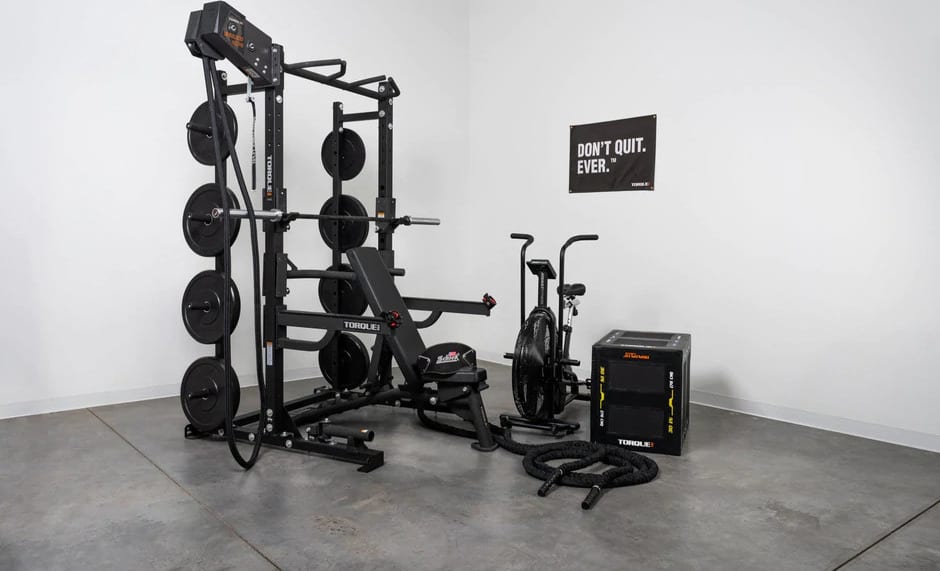 Tank MX (FREE SHIPPING)
The MX is bi-directional and eliminates the need to turn TANK™ around, which decreases the path width devoted for TANK™ runs. It has three resistance levels and can be boosted by 25% on all wheels with the flip of the MX lever. It has a 10-year warranty on frame and welds and one year on parts and finish on artistry and materials.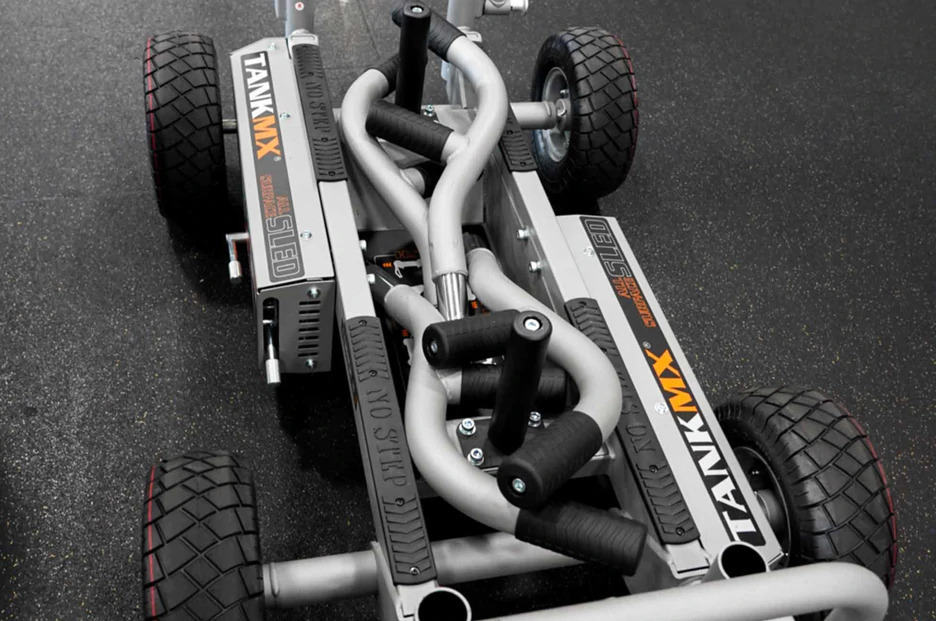 A lower push point is implied on the handles to add variety to the targeting of muscle groups, and an optional weight horn is available for athletes who want to complete more aggressive towing exercises. MX can be stacked three high for packed storage and transportation with an optional Stacking Kit.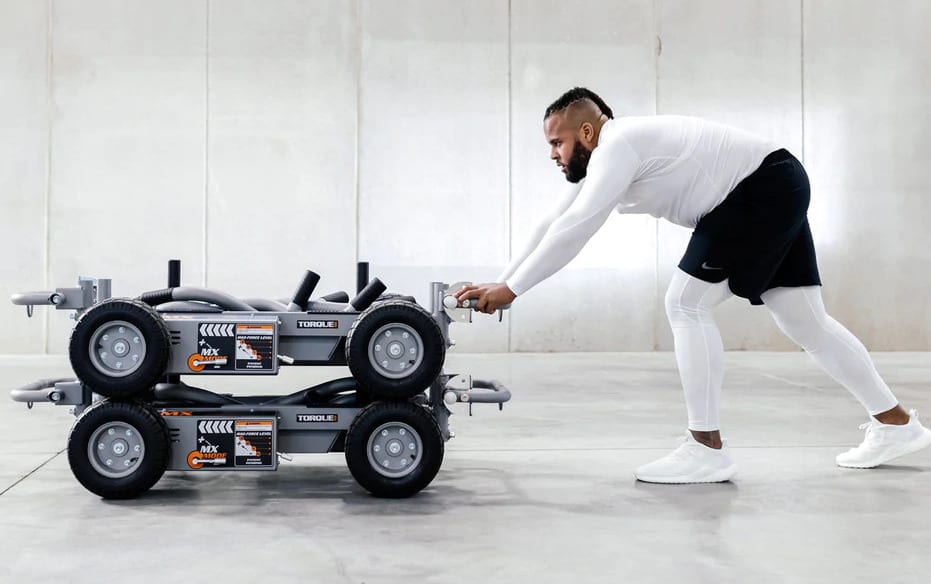 Torque USA Spring Into Shape Sale – In Summary
That's our close-up look at Torque USA Spring Into Shape Sale.
Give your home gym a makeover with all these pieces of equipment on sale for spring. Torque USA designs and manufactures award-winning innovative strength training systems for Life Fitness, Hammer Strength, and Parabody, stretching back to 1979.
Looking for more options? Check out these other great products:
Find out more about the Torque Fitness Tanks Push Sleds and the Torque Fitness Tanks
More products from Torque USA.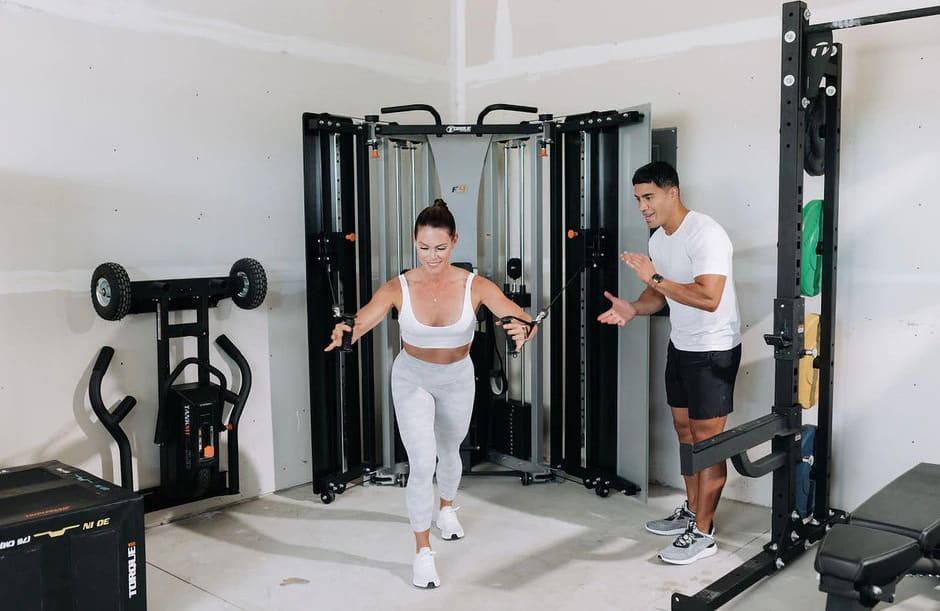 Photo Credits
Product photos on this page are property of Torque USA.
This website is not affiliated or associated with CrossFit, Inc. CrossFit is a registered trademark of CrossFit, Inc.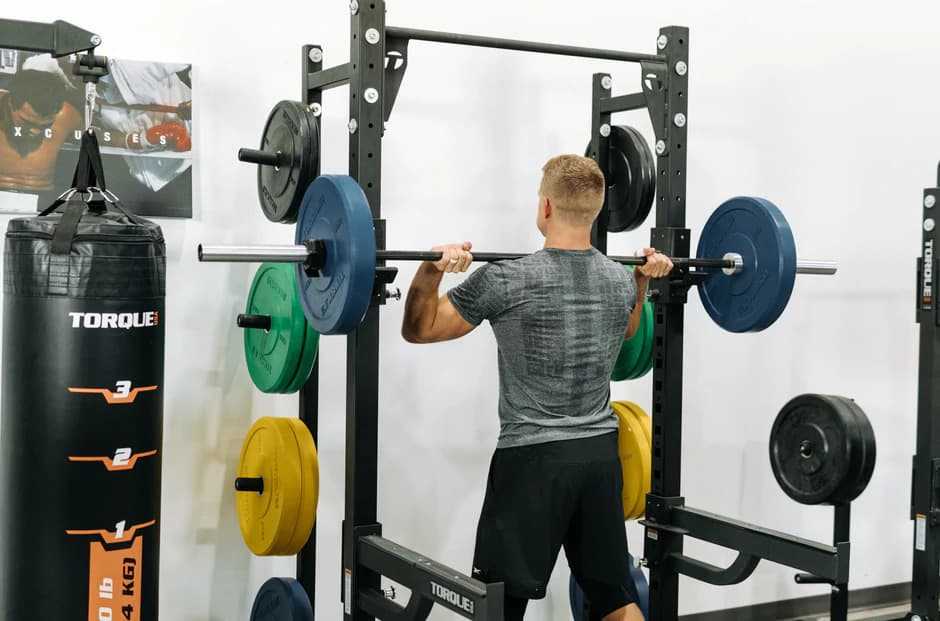 Affiliate Disclaimer
We are an affiliate of Torque USA and others that sell this training gear. If you buy clothing or other training gear after clicking the links in this article, we receive a small commission at no extra cost to you. This helps us to bring you in-depth information and content on these great training products.
Tim is the founder of FitAtMidlife.com – an avid gym rat for 30+ years, he's a reviewer of many, many shoes – and founder of the Speed Bag Gathering – the world's only gathering of speed bag punching enthusiasts.  See more gym reviews at Tim's YouTube channel.