Let's take a look at the TrailFly G 270 V2 Trail Running Shoe.
inov-8, a UK-based brand, is making a mark in the fitness world with their footwear, clothing, and equipment for committed trail and off-road runners, fitness athletes, and adventure-seeking hikers. Their first version of the TrailFly G 270, a trail running shoe, was praised for its versatility, agility, stability, and durability. The multi-award-winning "Trail Running Shoe of the Year" has been upgraded to give a better fit, greater comfort, and longer-lasting durability.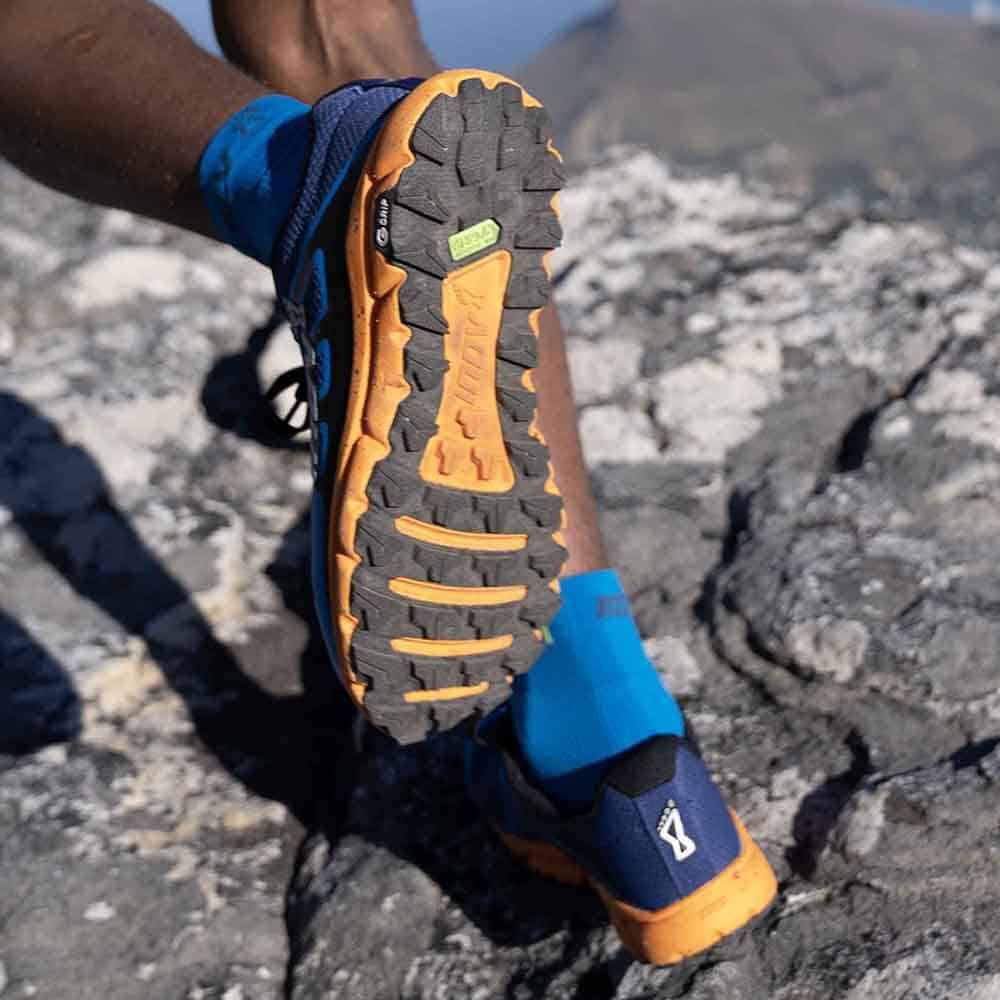 TrailFly G 270 V2 Trail Running Shoe from inov-8: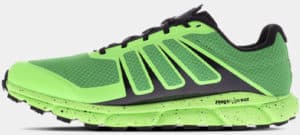 TrailFly G 270 V2 Trail Running Shoe (Green/Black)
The overall stack heights (everything from the bottom of the outsole to the top of the insole) are 22mm in the heel and forefoot to give optimum underfoot cushioning and protection while ensuring a responsive, trail-connected ride.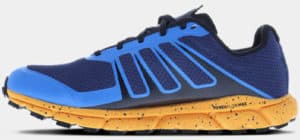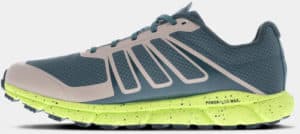 TrailFly G 270 V2 Trail Running Shoe – Overview
Who would have thought that the best can get even better? The TrailFly G 270 V2 Trail Running Shoe has been improved in several ways. The first is the upper, which now includes greater stretch and breathability in the forefoot. The first version was minimal, with some upper durability issues, but by listening to runners' feedback, inov-8 changed the design and materials used. The new lightweight mesh material is now 25% stronger than version one while still being soft to boost version two's overall comfort. Another improvement is the four overlay strips on both sides of the shoe, which provide support and hold for the foot, have been moved further back on the upper. This allows greater unrestrained stretch and breathability across the forefoot.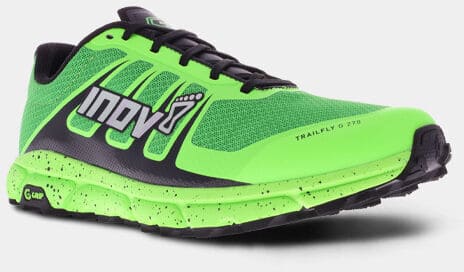 Another revision is the new form-fitting tongue with improved padding that creates a better hold in the midfoot while giving extra cushioning and comfort for the top of the foot. The 12 mm of POWERFLOW MAX midsole foam is stiff but not too stiff, giving the right amount of bounce and stability. You get a fast, light, bouncy, and agile ride with a snappy foam cushion. It is cushioned enough for rugged terrain and foot protection while staying solid and durable on bumpy terrain.
The BOOMERANG footbed, made from TPU, adds a 6mm cushioning to the shoe and balances the energy return from the midsole. The G-GRIP Graphene of TrailFly G 270 V2 is more competitive, providing a stable foundation on snow-covered trails and slippery terrains. It has a 4mm lug depth and provides traction on different surfaces, ensuring you feel connected to the track and propulsive through every stride. If you want a wide toebox or are a fan of a trail runner with zero-drop and a great ground feel, the TrailFly G 270 V2 is for you.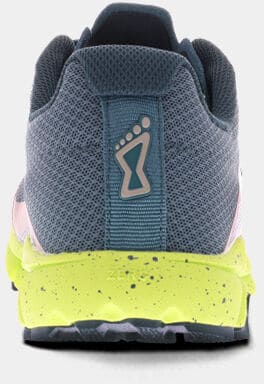 TrailFly G 270 V2 Trail Running Shoe – In Summary
That's our close-up look at the TrailFly G 270 V2 Trail Running Shoe.
The TrailFly G 270 V2 Trail Running Shoe is created for running on rocky trails, bumpy roads, and rough terrains and grips incredibly well. Version two has enhanced comfort, improved fit and greater durability while keeping the already favorable elements from the first version untouched. The outsole still features Graphene-enhanced rubber, giving you "The World's Toughest Grip".
Looking for more options? Check out these other great products: inov-8 Bare XF V3 Minimalist Shoe CrossFit shoes from Inov-8
More products from inov-8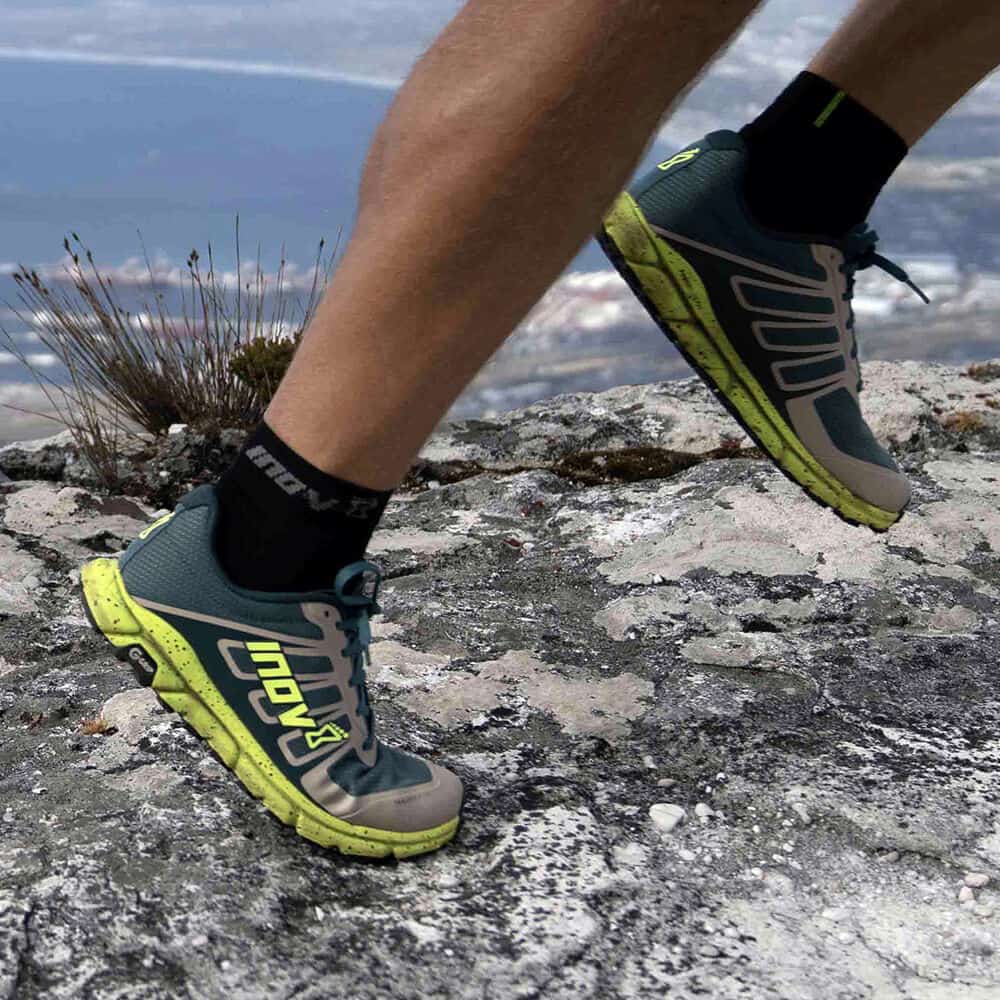 Photo Credits
Product photos on this page are property of inov-8.
This website is not affiliated or associated with CrossFit, Inc. CrossFit is a registered trademark of CrossFit, Inc.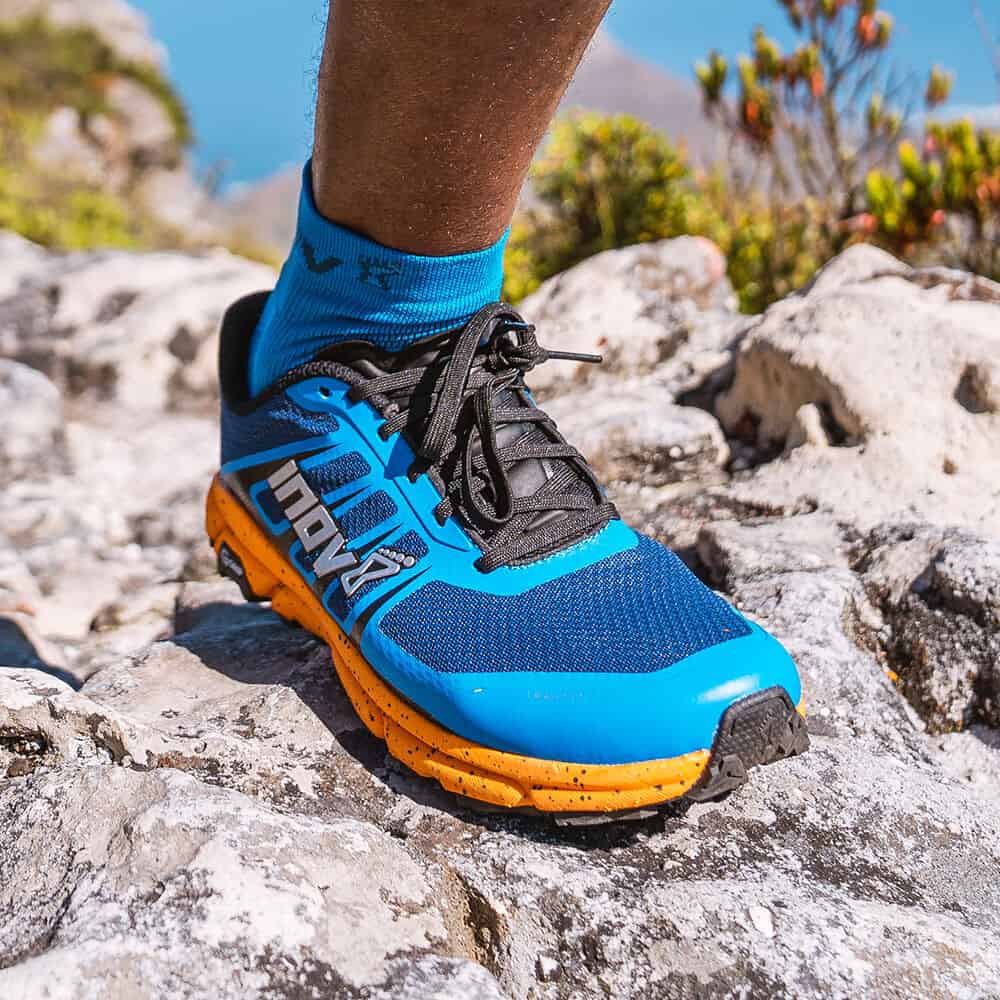 Affiliate Disclaimer
We are an affiliate of inov-8 and others that sell this training gear. If you buy clothing or other training gear after clicking the links in this article, we receive a small commission at no extra cost to you. This helps us to bring you in-depth information and content on these great training products.
Tim is the founder of FitAtMidlife.com – an avid gym rat for 30+ years, he's a reviewer of many, many shoes – and founder of the Speed Bag Gathering – the world's only gathering of speed bag punching enthusiasts.  See more gym reviews at Tim's YouTube channel.