Turn your barbell into a functional trainer style workout with the new AbMat Barbell Bomb. It's like a "Landmine" device – which is anlso an option of course.
The design of the Barbell Bomb is created by AbMat with Gut Wrench and inventors Eric Chessen and Ryan Pitts. They adapt their earliest product with a flawless spheroid shape and grippy exterior to guarantee the attachment holds its position. The Barbell Bomb spins flawlessly without needing a rack, wall, or weight plate.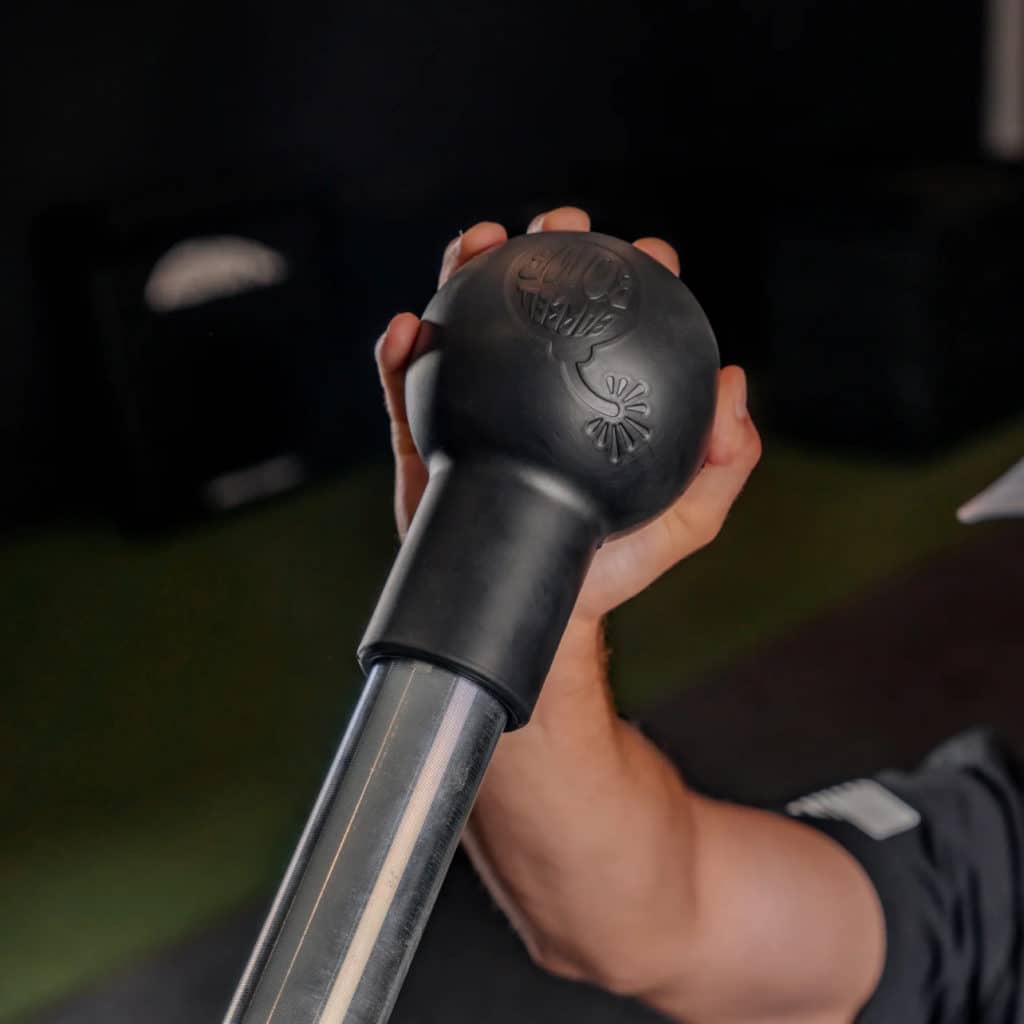 Get it from Rogue: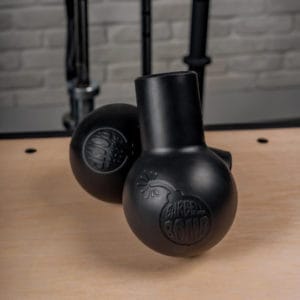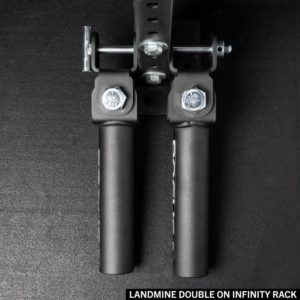 AbMat Barbell Bomb
The Barbell Bomb is a lightbulb-shaped sleeve that slides firmly onto the end of any traditional barbell, producing the same functionality as a standard landmine attachment. It is a lightweight (4 oz.) attachment made from AbMat's tried and tested high-density foam. This exceptionally durable Barbell Bomb is slip-resistant on nearly any kind of training surface, whether indoor or outdoor.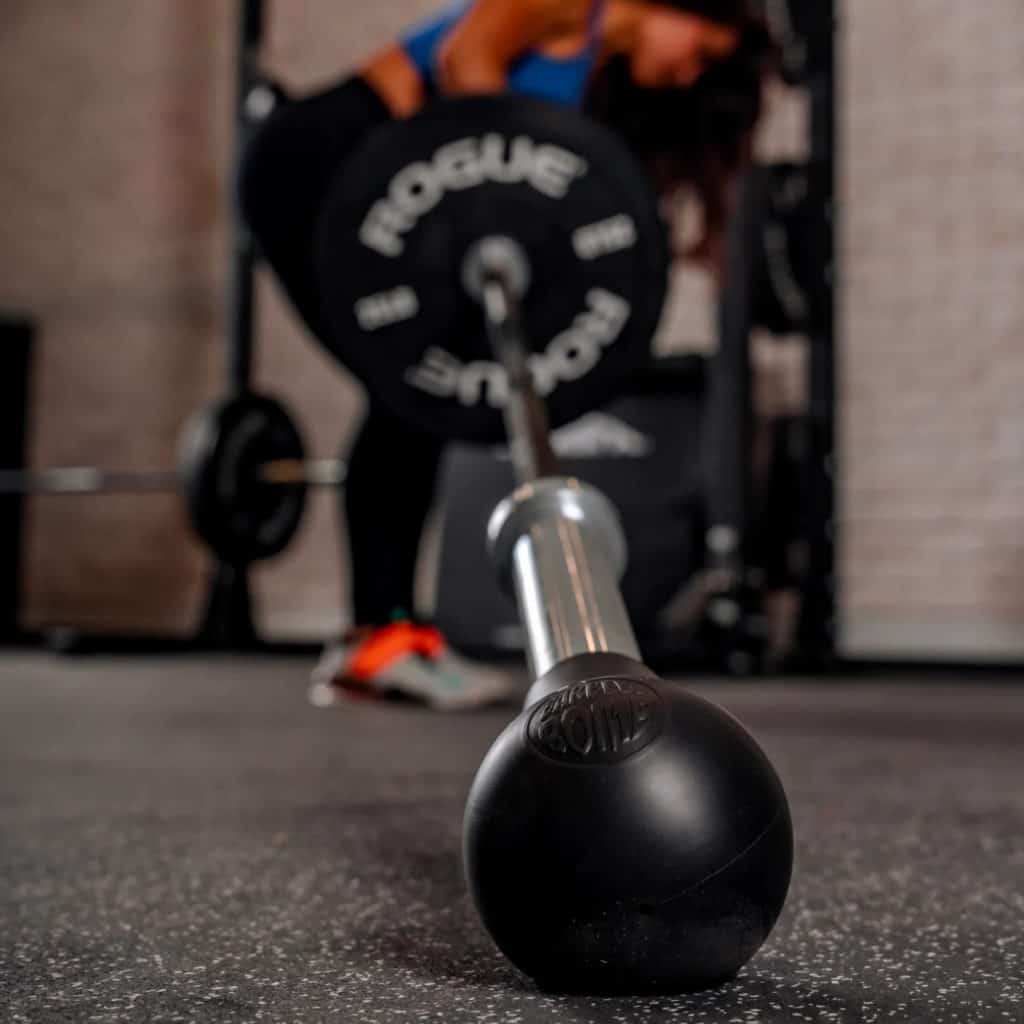 At a length of 7 inches, it also fits smoothly in any gym bag, allowing entirely free landmine workouts anywhere you have access to a barbell. Along with standard landmine movements (presses, rows, rotational work, squats, push jerk, lumberjack deadlifts, etc.), you can use a Barbell Bomb on the other end of the bar as a grip-friendly handle during push presses or goblet squats.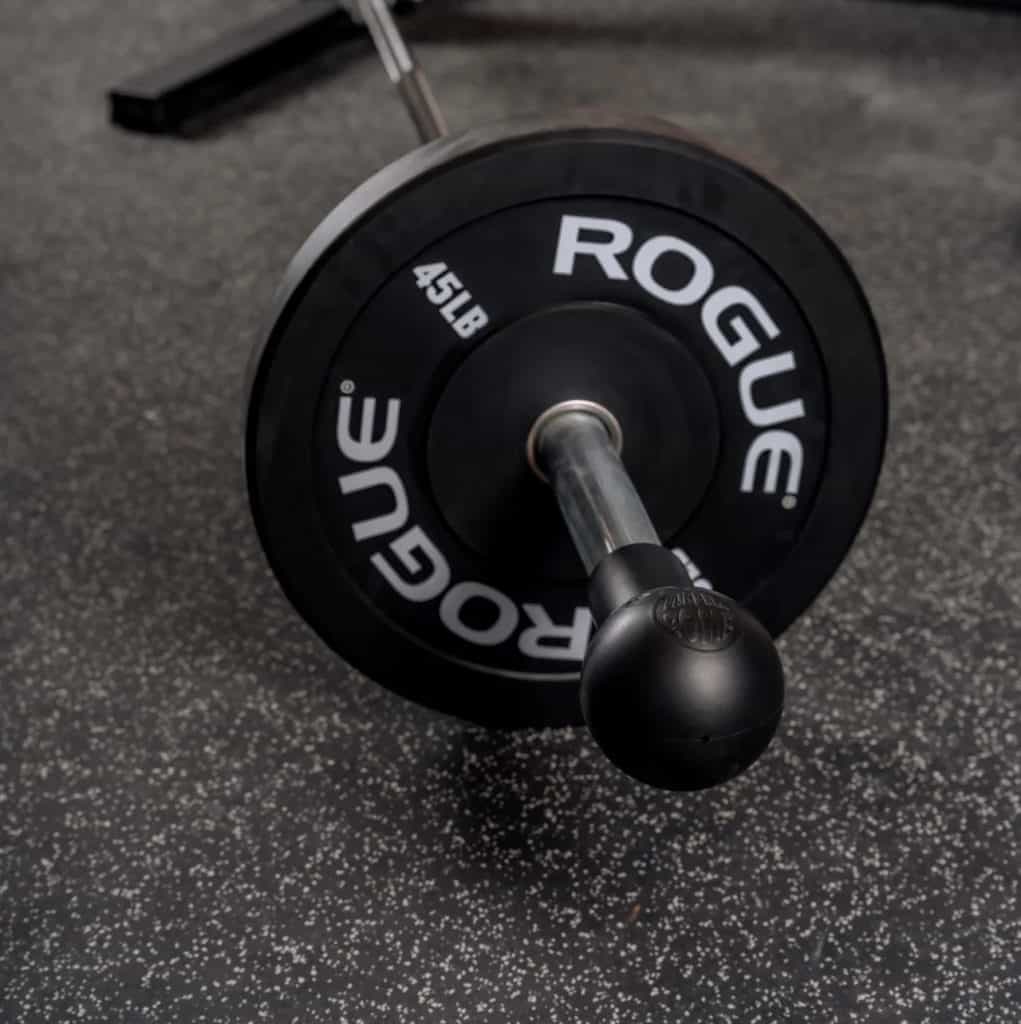 Rogue Landmine
The Rogue Landmine helps build core rotational stability and peak power through a greater range of motion. The vital element is a smooth-pivoting, 7-Gauge Steel Sleeve that is compatible with most traditional Olympic barbells and is fitted for rotational training activities. It can be easily merged with any existing barbell and stable Infinity or Monster Lite upright and can become one of the most dynamic tools in your arsenal.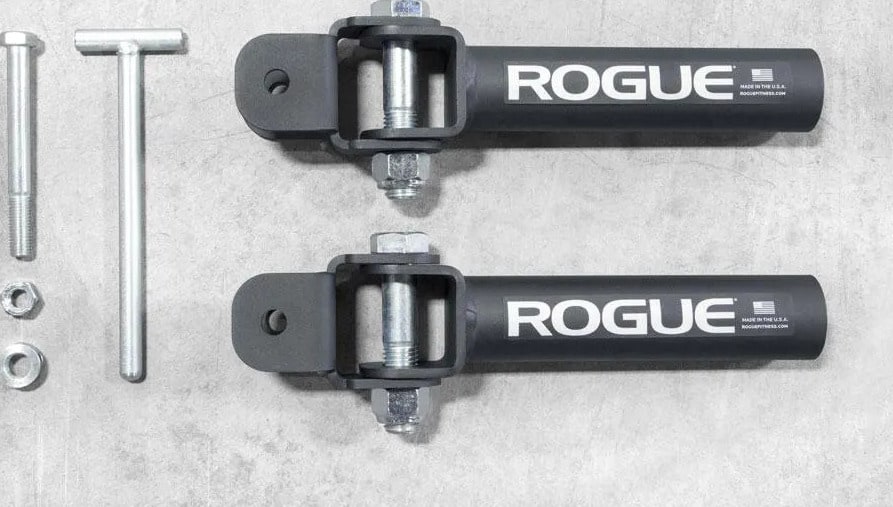 The Rogue Landmine is completed in Columbus, Ohio, and will mount straight to your Infinity or Monster Lite rack, rig, or squat stand using the included 5/8″ hardware. It enables a broad spectrum of angled barbell training exercises from landmine presses and rows to cleans, deadlifts, and the standing barbell Russian twist. This all-around accessory is available as a single or double set.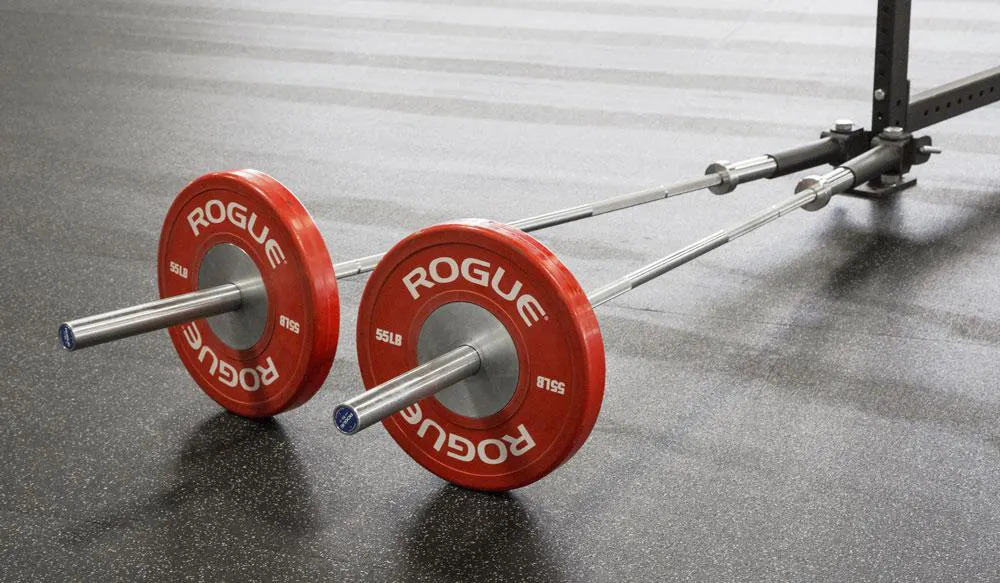 AbMat Barbell Bomb – In Summary
That's our close-up look at the AbMat Barbell Bomb.
The Barbell Bomb is a portable landmine-style attachment developed by the AbMat team w/ Eric Chessen and Ryan Pitts. It has a high density, non-slip foam construction measuring 7", extending 5.5" onto the barbell sleeve itself, and weighs 4 oz.
Looking for more options? Check out these other great products:
Get a Strongman Yoke and really get "yoked" – as the kids say.
Rogue also has the Rogue Indy T-Bar Row – which will help you build big lats.
More products from Rogue Fitness.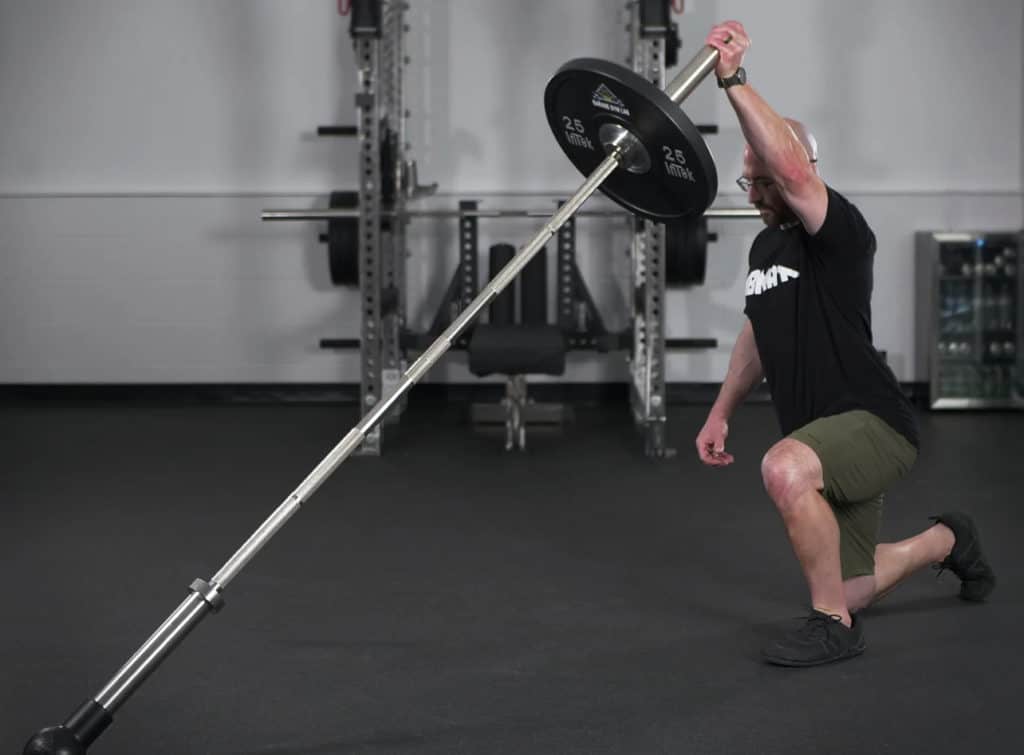 Photo Credits
Product photos on this page are property of Rogue Fitness.
This website is not affiliated or associated with CrossFit, Inc. CrossFit is a registered trademark of CrossFit, Inc.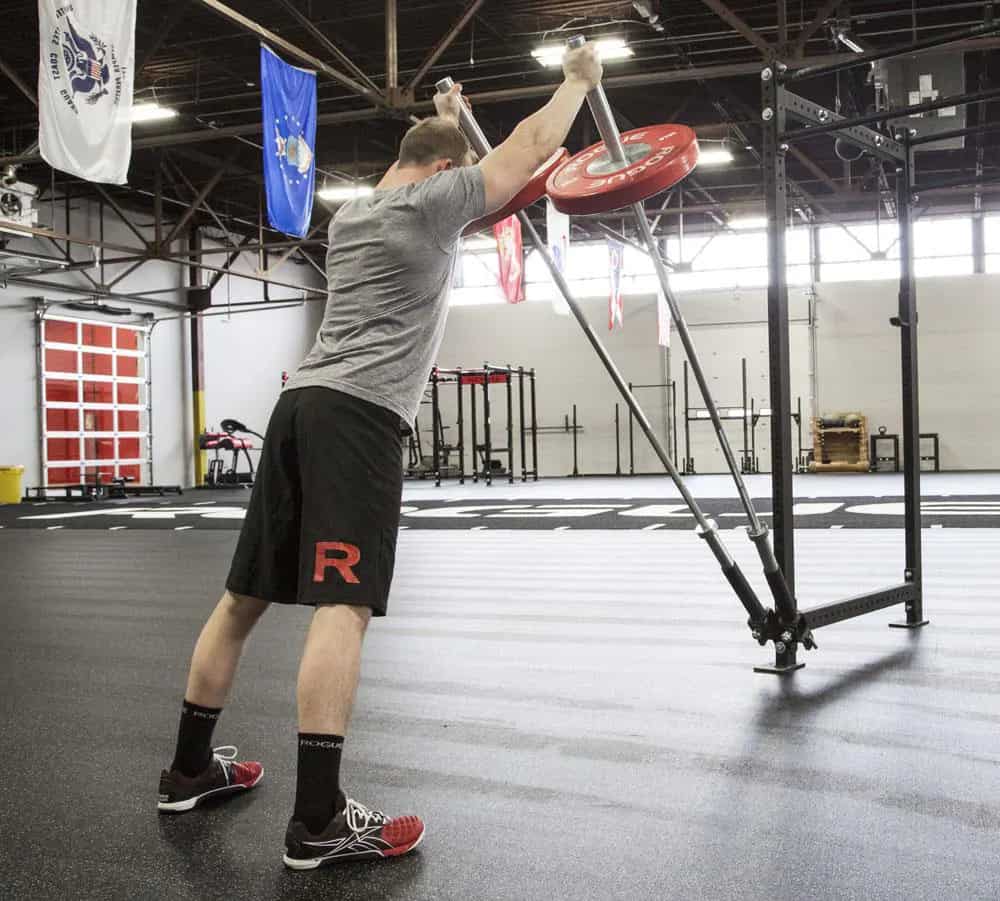 Affiliate Disclaimer
We are an affiliate of Rogue Fitness and others that sell this training gear. If you buy clothing or other training gear after clicking the links in this article, we receive a small commission at no extra cost to you. This helps us to bring you in-depth information and content on these great training products.
Tim is the founder of FitAtMidlife.com – an avid gym rat for 30+ years, he's a reviewer of many, many shoes – and founder of the Speed Bag Gathering – the world's only gathering of speed bag punching enthusiasts.  See more gym reviews at Tim's YouTube channel.