Rogue has the red-hot
Echo Bike
. Grab one while they last!
The new NV Rack will let you work out with Non-Varying Resistance.
Are you looking for equipment that provides tough and challenging workouts yet is safe and effective? Then the NV Rack is for you. This exhilarating new equipment adds resistance to any movement or lift and is very easy to set up. It suits any fitness level, with four adjustable resistance levels and multidirectional arms.
Get the NV Rack – from Rogue Fitness: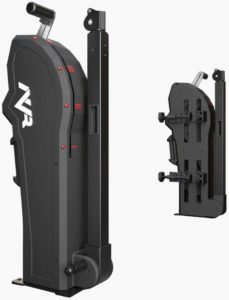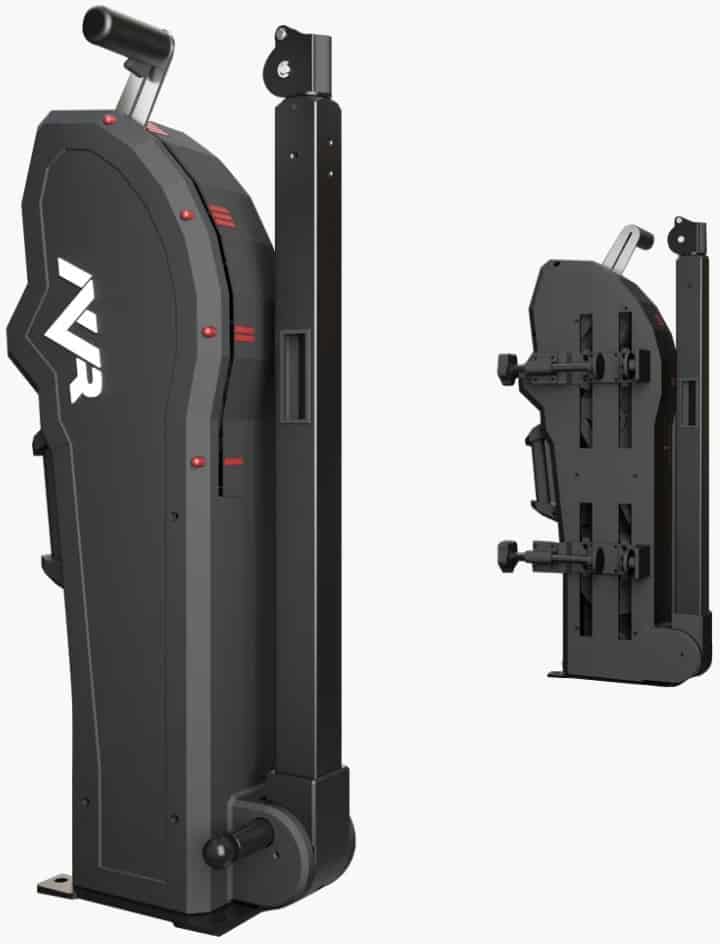 NV Rack (Black)
The NV Rack can be used for barbell, dumbbell, kettlebell, and bodyweight exercises.

NV Stand Alone Platform (Black)
The NV Stand Alone Platform is a good alternative if you don't have a squat rack and offers the same performance as the rack-mounted version.
NV Rack – Work out with Non-Varying Resistance – Overview
The NV Rack from NV Athletics is a state-of-the-art new piece of equipment developed around the concept of Non-Varying Resistance®, which allows athletes to achieve their max power output at a lighter, safer, repeatable weight. It is furnished with a unique, comprehensive clamping mechanism and can be fastened to any measurement of a squat rack, including all Monster and Monster Lite Rogue units. The machine slides up and down easily to any position for optimum versatility (or to accommodate brackets for safety bars), and it also comes with detachable flat heads or cone heads for a rapid and safe set-up. The NV Rack offers ultimate versatility with its four effortlessly adjustable resistance levels, perfect for all fitness levels. It generally fastens to any squat rack for additional resistance.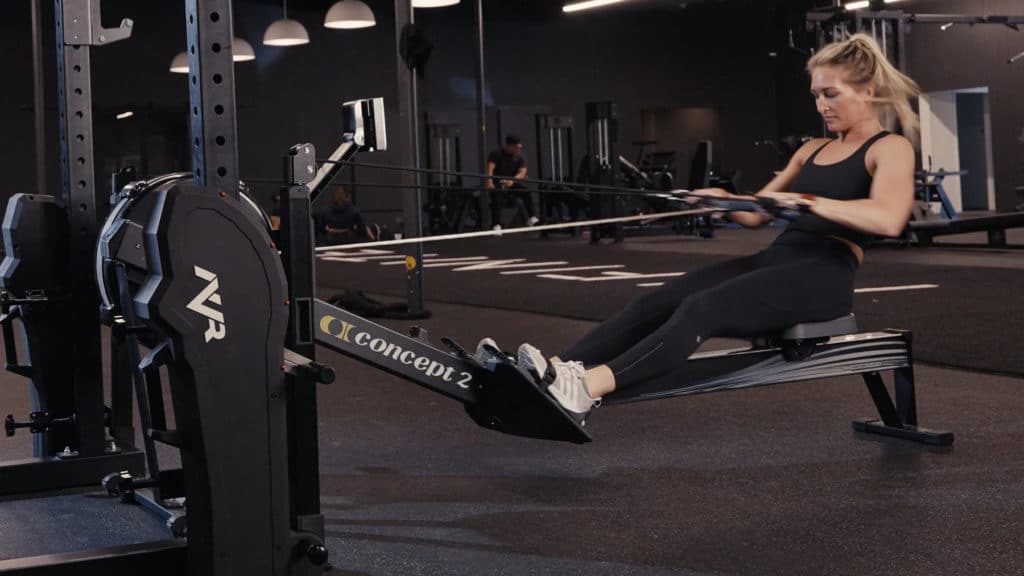 The NV Rack was constructed by integrating three essential training methods already utilized in every gym —the power development of resistance bands, the adaptability of free weights, and the controlled directional force of a cable machine. The NV Rack highlights adjustable extension arms with three positions for numerous directional resistance points. This lets you improve the directional force for each workout. The NV Rack evades the restrictions of other resistance exercises, liberating you to produce maximum power, maintain the same resistance level throughout a full workout, and train dynamically with the aid of greater versatility. Simply put, the NV Rack provides a new way to maintain the benefits of lifting at a heavier load without adding extra weight.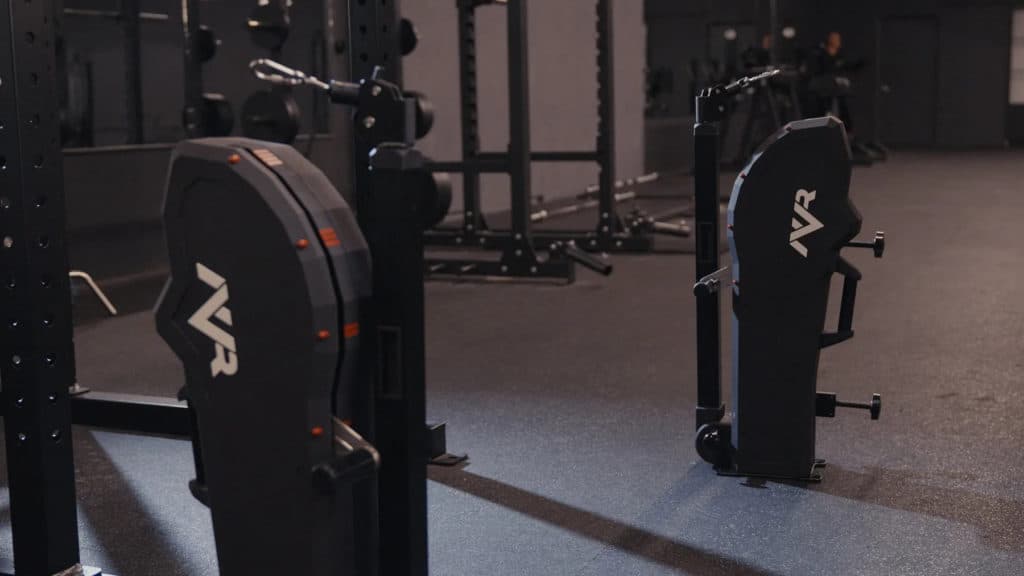 The NV Rack also helps improve muscle engagement, boost proper technique alignment, and reduce overall joint load. Helpful for novices and seasoned athletes, the NV Rack has plenty of possible uses, and NV Athletics has fashioned a loose guideline for resistance settings based on the following percentages: Level 1: Use 80% of weights that you would normally use for the same desired number of reps Level 2: 70% Level 3: 60% Level 4: 50%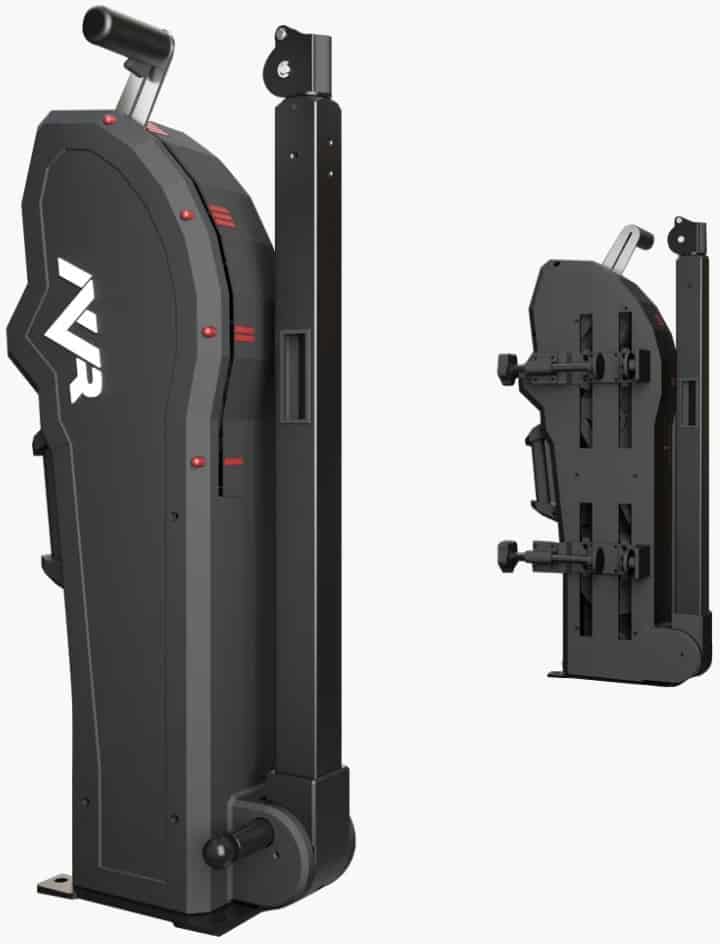 NV Stand Alone Platform
The NV Stand Alone Platform allows you to experience the rewards of training with the NV Rack even if you don't have an existing squat rack to attach it with.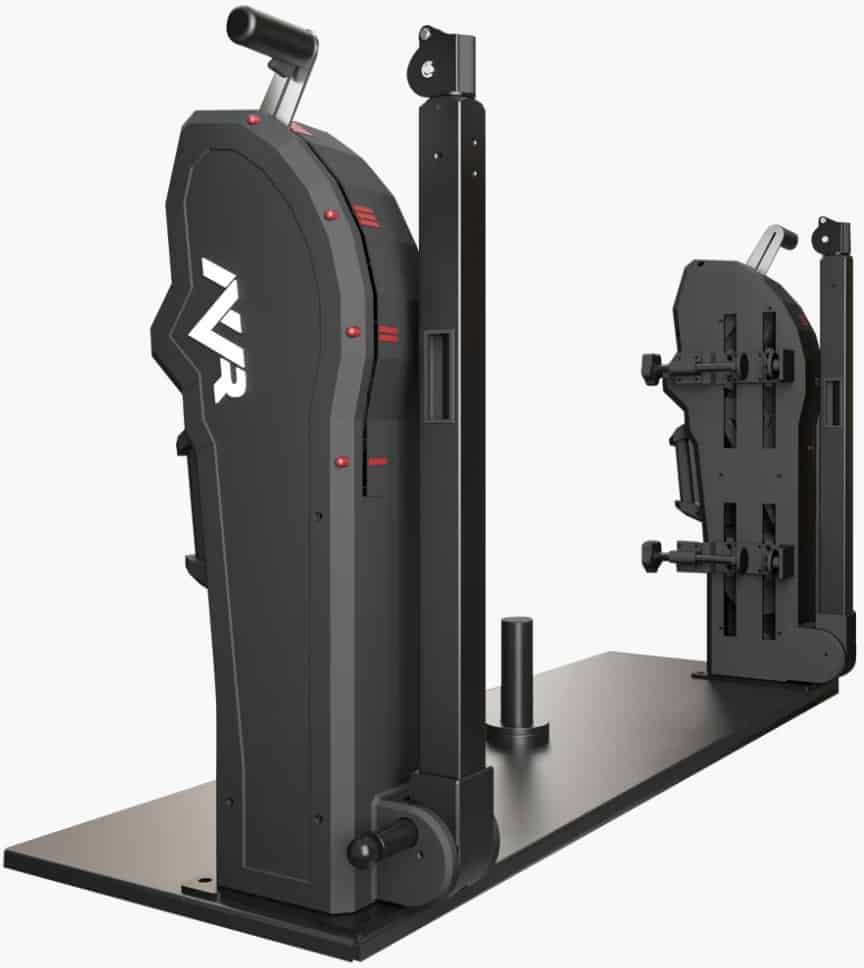 This platform measures 61" x 19.5" and is designed specifically as a convenient stand-alone alternative. The separate base lets an NV Rack be set up anywhere in a training space, creating the same functionality as the rack-mounted version.

NV Rack – work out with Non-Varying Resistance – In Summary
That's our close-up look at the NV Rack – work out with Non-Varying Resistance.
The NV Rack provides endless possibilities of exercises and helps achieve the benefits of lifting heavy at a safe, repeatable weight by attaching the NV Rack bands to barbells, kettlebells, dumbbells, wrists, ankles, or your waist. The NV Rack includes a pair of primary upright attachments (with carry handles) and five extra attachment pieces for the ankles, hands, waist, barbell, and handle grips.
Looking for more options? Check out these other great products:
Check out the Best Lat Pulldown Machine for your Garage Gym
Get a functional trainer on a budget with the FT-3000 Compact Functional Trainer 2.0.
More products from Rogue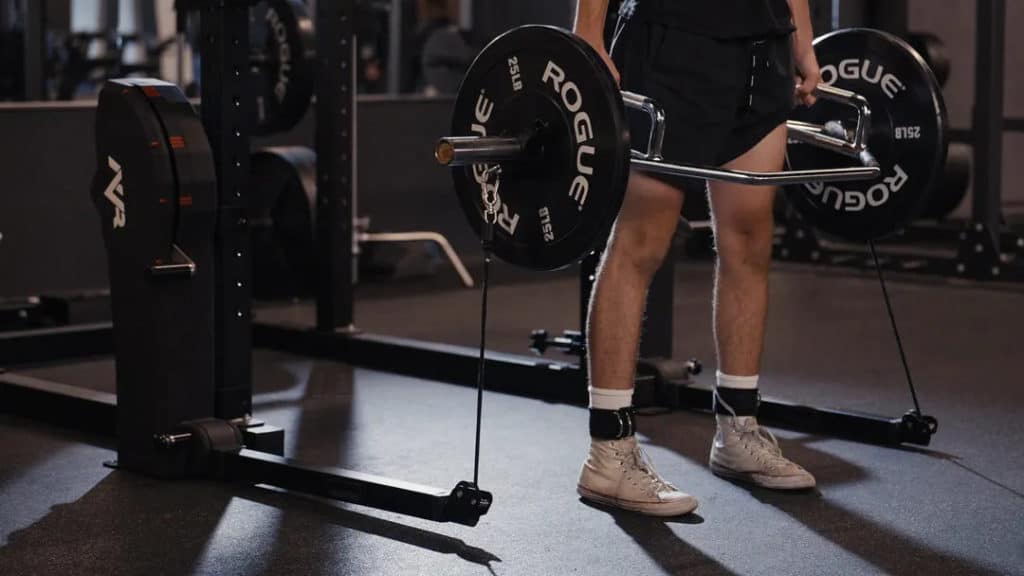 Photo Credits
Product photos on this page are property of Rogue.
This website is not affiliated or associated with CrossFit, Inc. CrossFit is a registered trademark of CrossFit, Inc.
Affiliate Disclaimer
We are an affiliate of Rogue and others that sell this training gear. If you buy clothing or other training gear after clicking the links in this article, we receive a small commission at no extra cost to you. This helps us to bring you in-depth information and content on these great training products.
Tim is the founder of FitAtMidlife.com – an avid gym rat for 30+ years, he's a reviewer of many, many shoes – and founder of the Speed Bag Gathering – the world's only gathering of speed bag punching enthusiasts.  See more gym reviews at Tim's YouTube channel.