Rogue has the red-hot
Echo Bike
. Grab one while they last!
Let's review the new Brick Bag from Rogue. This mini sand bag is versatile and convenient for any sort of fitness use.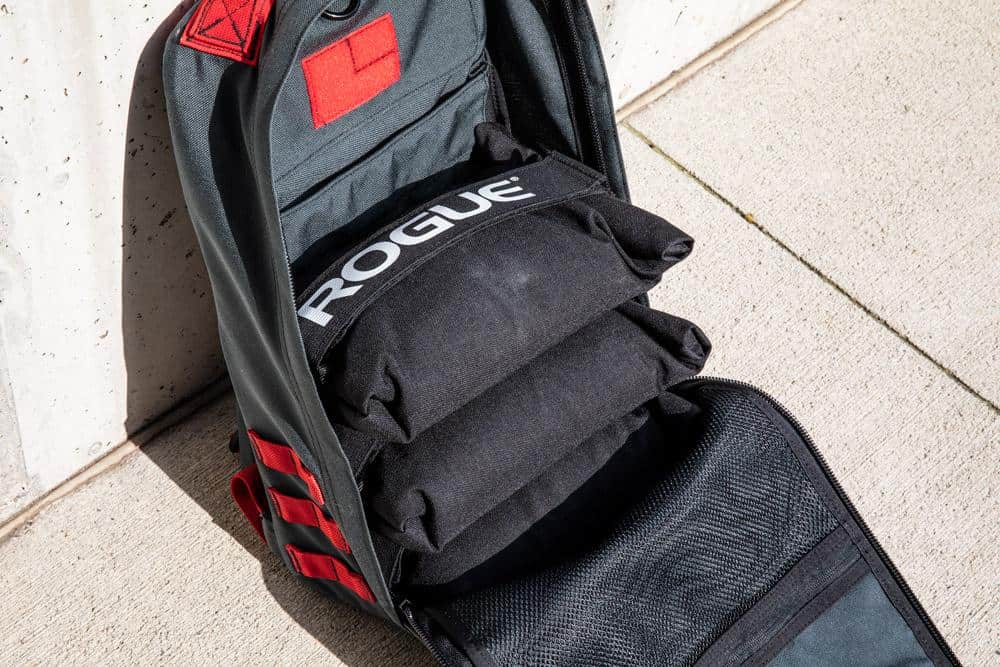 Spoiler alert – you don't fill this with bricks.
So why the funny name? The original way to add weight to your rucksack (backpack) for fitness was to tape together 2 or 3 bricks.
The Brick Bag is a better option though – It's really a miniature sand bag.
Fill it from 0 lbs to 10bs (or 0 to 20 lbs with the bigger version) – and you've got a pretty handy little sand bag.
Even better, the integrated handle keeps it secure – and lets you use it like a dumbbell or kettlebell too!
Here are some of the styles you can buy now: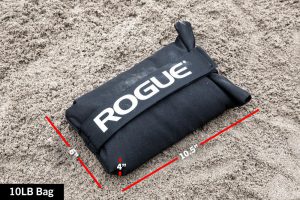 Rogue Brick Bag (10 LB)
Brick Bag- The 10 lb size is perfect for use in your rucksack - or by hand. This is great for travel too - because when it's empty it packs down to virtually nothing.
Rogue Brick Bag (20 LB)
Want to go heavier? Go with this bigger size. You can fill these with sand or pea gravel - thanks to the tough 1000D Cordura material they are made of.
Brick Bag – Video Review on our YouTube Channel
Why read when you can watch? Check out this video from our YouTube channel:
Overall, it's a winner, and the price is right.
I like to use these to supplement the ruck plates I use in my GORUCK Rucker 3 backpack.
Brick Bag – Overview
Rogue Brick Bags are designed from a durable 1000D Cordura fabric, with a handy Velcro closure that's rolled down and secured using a 2" nylon webbing strap. This strap can be used as a grip-friendly carry handle.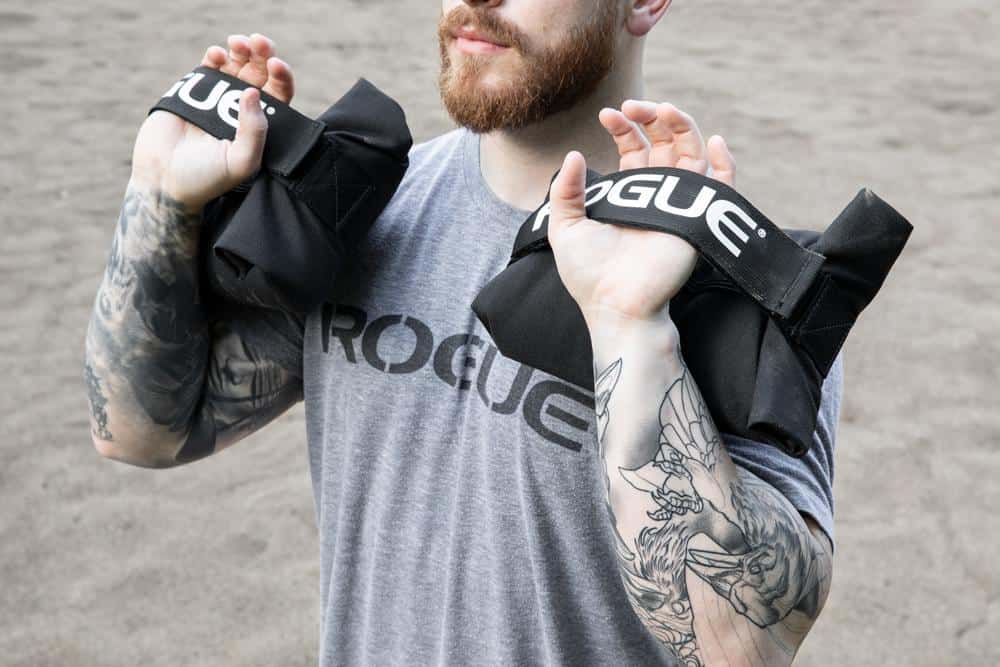 Let's take a closeup look at the 1000D Cordura: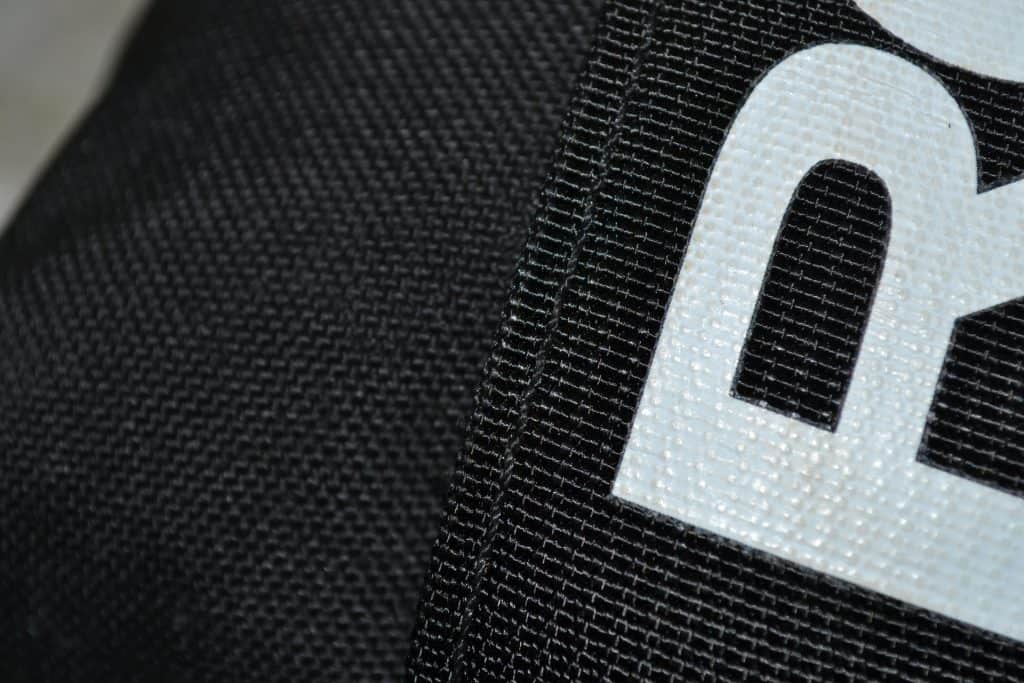 10 LB Brick Bag measures 10.5" long x 6" wide x 4" tall (when filled), 0.25 LB unfilled – approximately 10 LB capacity dependent on the type of filler material used. In contrast, 20 LB Brick Bag measures 12" long x 8" wide x 5" tall (when filled), 0.35 LB unfilled, approximately 20 LB capacity dependent on the type of filler material used.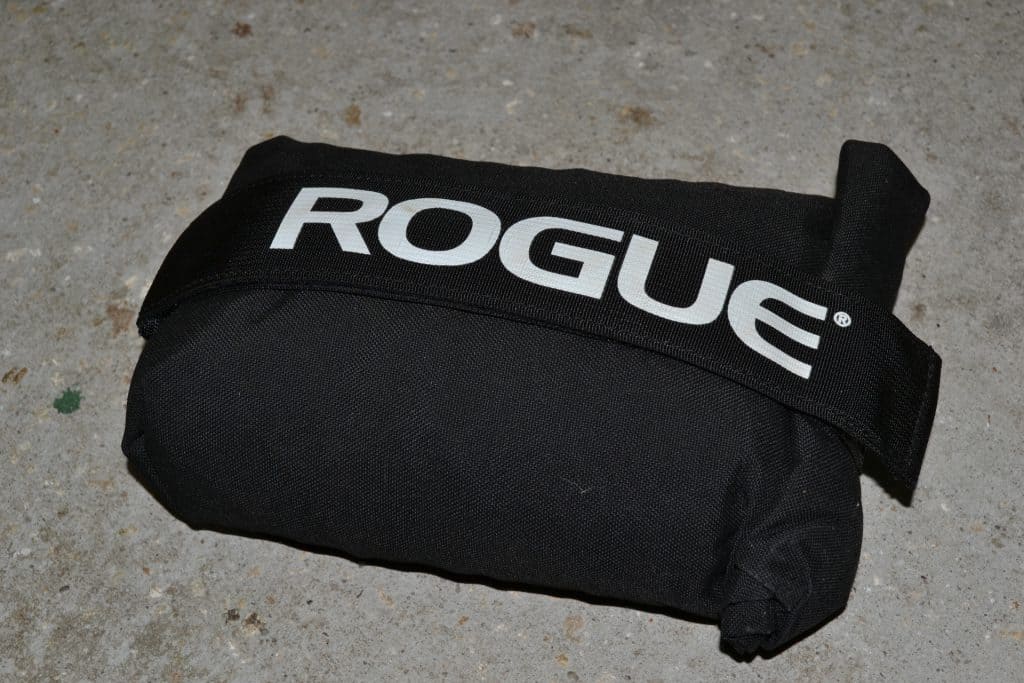 What can you fill it with? Sand or pea gravel are recommended.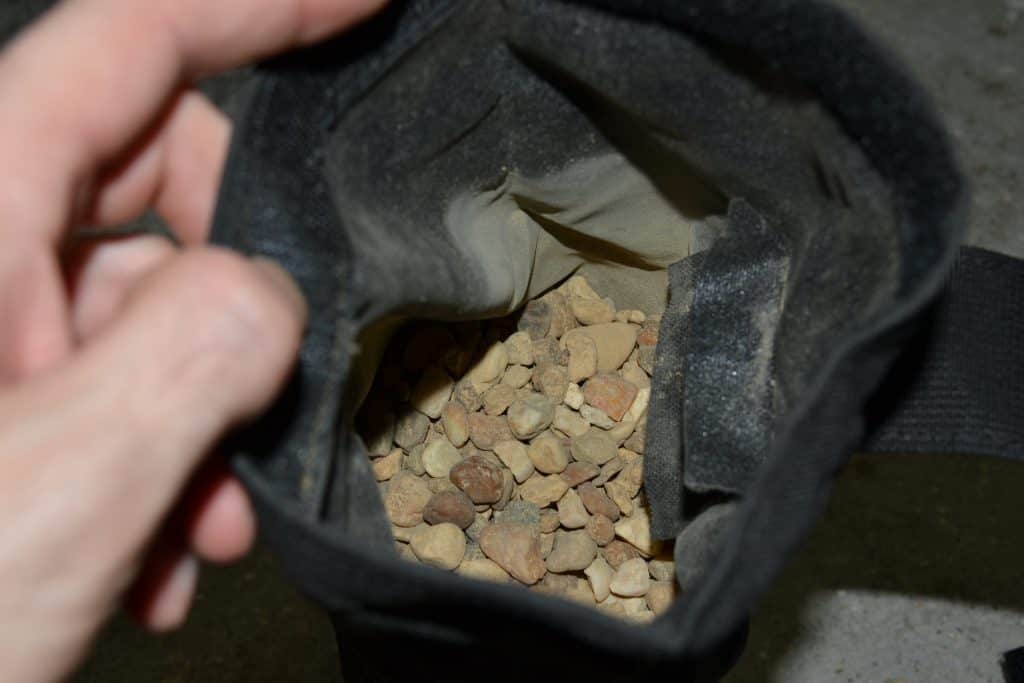 Athletes can use Rogue Brick Bag for dumbbell movements. They can fill the Brick Bag to their aimed weight and execute an array of traditional dumbbell movements: thrusters, cleans, curls, and shoulder press with its securing nylon strap serving as a handle. Their small size is advantageous as the bags also fit perfectly into a rucksack and can be used as custom, additional weight additions for rucking workouts and training.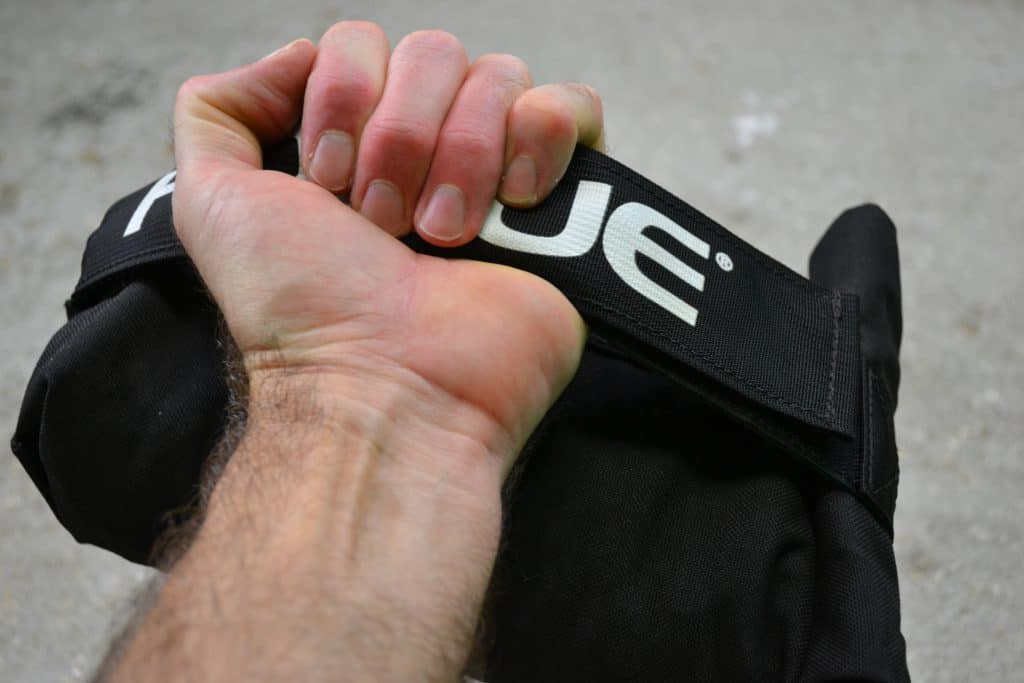 Brick Bag Review – In Summary
That's our review of the Brick Bag from Rogue.
Rogue Brick Bags are excellent for on-the-go training, especially in a beach setting. Store one or more (empty) mini sandbags in the pocket of a gym bag, then use the naturally available sand, pebbles, etc., as momentary fill material. Empty the bags when you're done, store them back into a side pocket, and you're good to go.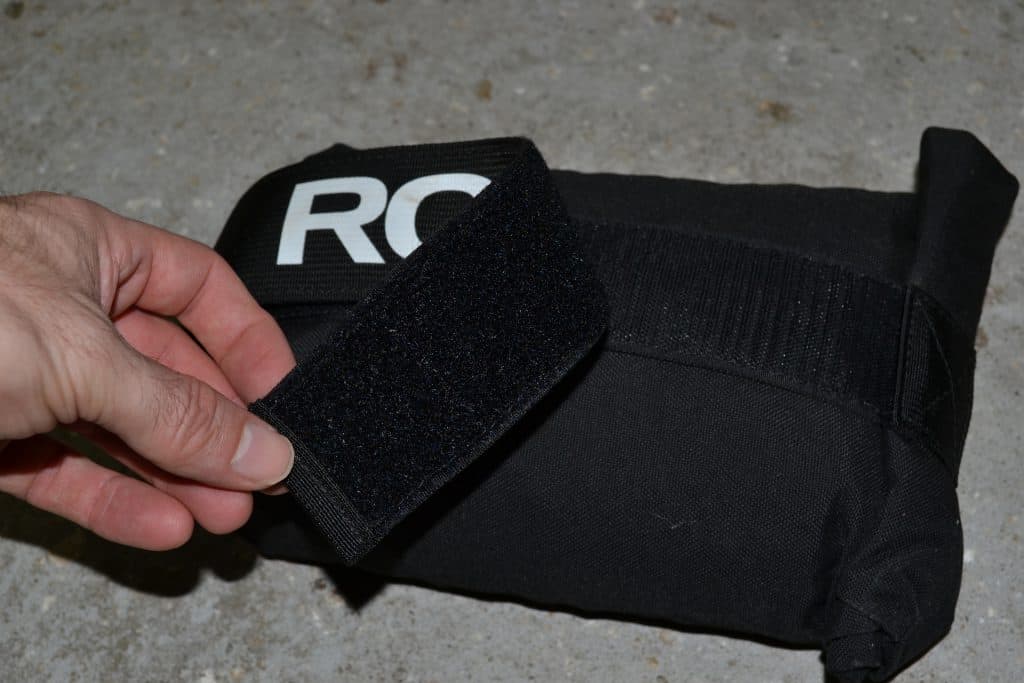 Photo Credits
Some product photos on this page are property of Rogue.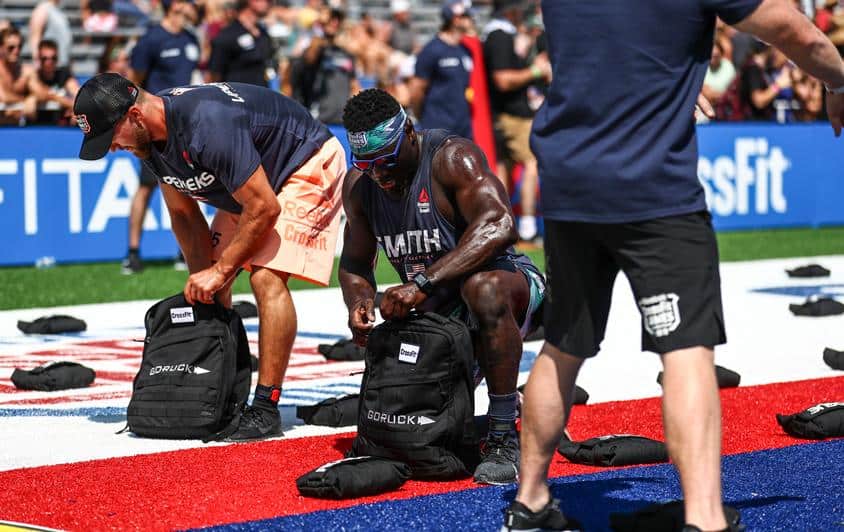 Affiliate Disclaimer
We are an affiliate of Rogue and others that sell this training gear. If you buy clothing or other training gear after clicking the links in this article, we receive a small commission at no extra cost to you. This helps us to bring you in-depth information and content on these great training products.