Force USA: Use code
FAM5
to get 5% off any purchase over $1,500.
Let's take a look at the Force USA G12 All-In-One Trainer.
Combining nine strength training machines in the footprint of a single power rack, G12 from Force USA is the ultimate pin and plate-loaded strength trainer home gym. With it, you can execute full-body training or break up your training days to focus on upper-body or lower-body training. It also contains built-in storage for an Olympic and Standard barbell, weight plates, and cable attachments for tidy, organized, and safe training.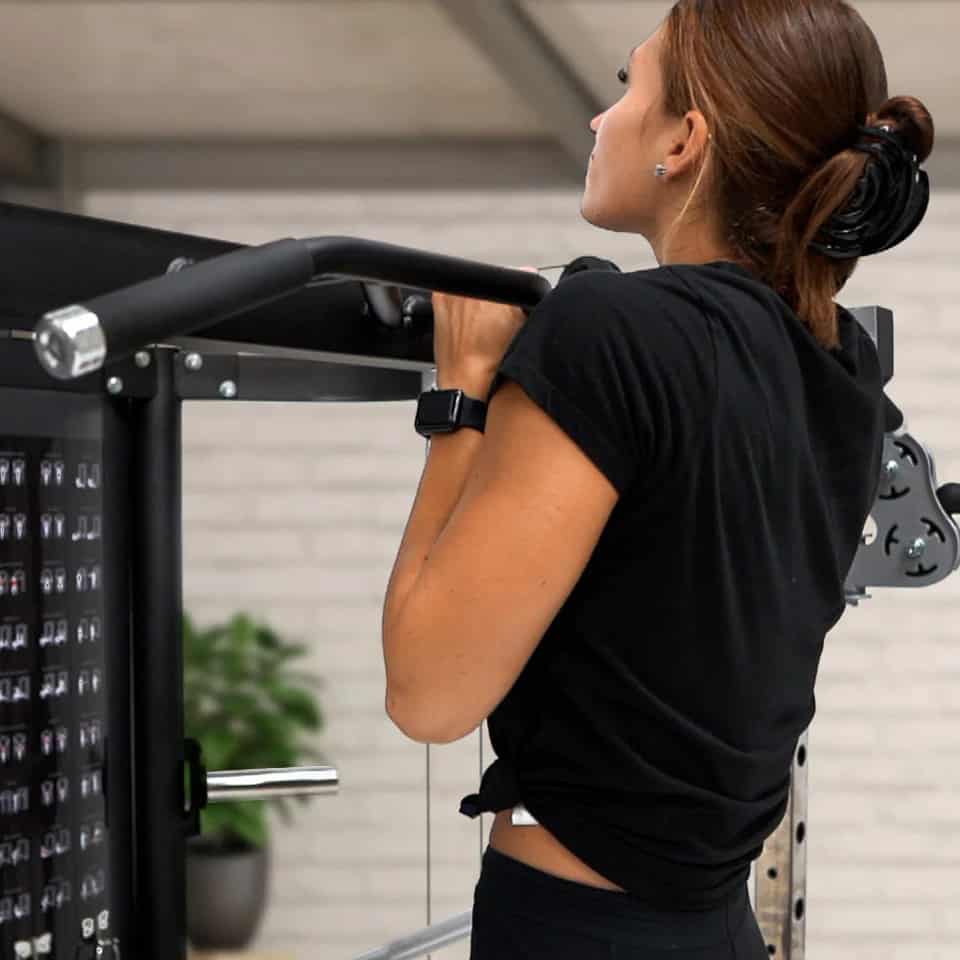 Only from Force USA: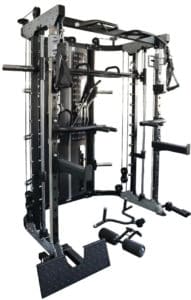 Force USA G12 All-In-One Trainer (Black)
The Force USA G12 All-In-One Trainer has a 992 lb weight rating. The cables measure 6.2mm and are made of nylon coated mil spec aircraft quality tested to 2000 lb.
Force USA G12 All-In-One Trainer – Overview
The Force USA G12 All-In-One Trainer integrates pin and plate-loaded weights for the ultimate home gym strength training system. The pin-loaded stack weights are attached to the Functional Trainer and cable crossover stations from the rear of the structure. Pin loading presents a fast, effortless, and safe solution to choosing different weight levels.
G12 allows you to swap from circuit training, split training, WOD variations, and supersets to endurance training in seconds, giving you upper-body, lower-body, and full-body workouts. G12 is perfect if you have limited space, want to workout privately and safely, and want a comprehensive all-in-one solution.
Compared to G6, which also includes stack weights for the resistance of the functional trainer, G12 has a pulley ratio of 1:1, which means that the weight you load is the actual weight you will be lifting. G6 highlights a 2:1 ratio, so you can use fewer plates to get the equivalent weight for faster and easier setup, transitions, and tear-down.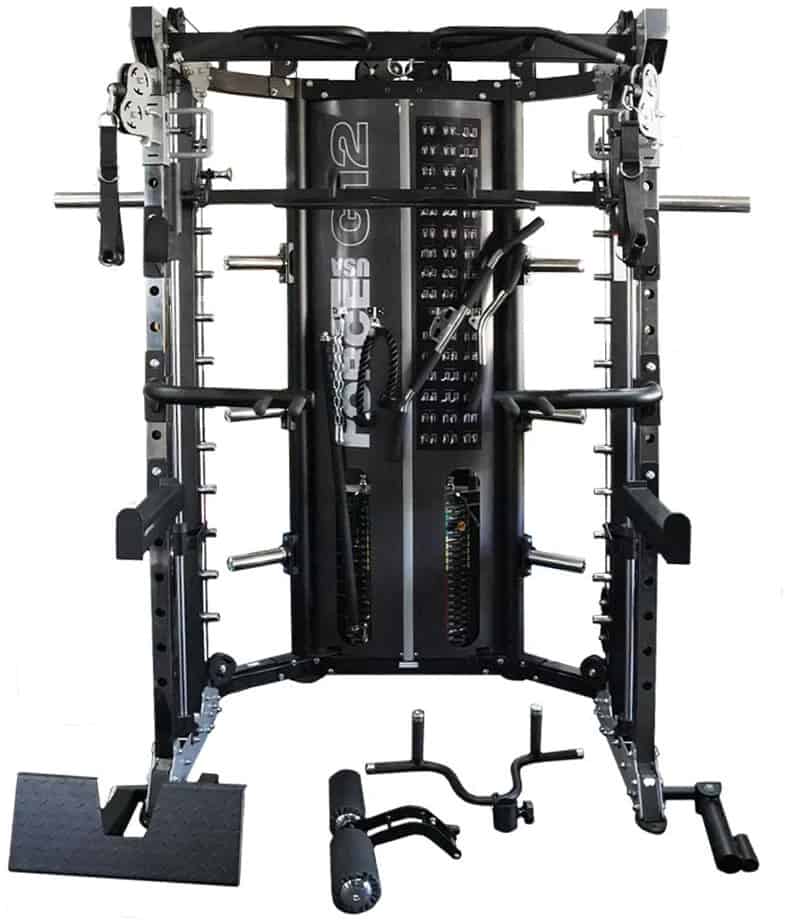 With a shorter height, G12 is designed to fit smaller workout spaces and a lower ceiling height. It is over a foot shorter in depth, so it doesn't hang out as far into your workout space. It is also wider than G6, giving you more interior workout space inside the rack. G12 combines nine strength training machines: Power Rack, Functional Trainer, Smith Machine, Vertical Leg Press, Chin-up Station, Dip Station, Core Trainer, Suspension Trainer, and Low Row.
Power Rack
This machine allows you to perform squats, bench presses, deadlifts, overhead presses, and more. It is made of heavy-duty gauged rolled steel tubing that is powder coated and then clear-coated for added durability and longevity. It includes commercial-grade J-Hooks, Safeties, and removable rubber barbell protector sleeves.
Functional Trainer
The Functional Trainer highlights 16 adjustable height positions to perform shoulder, arms, chest, core, back, and leg exercises. It includes six functional trainer attachments and 2 x 200lb integrated weight stacks found at the back of the unit. With this machine, you can do more than 75 different exercises.
Smith Machine
The Smith Machine is flexed for natural body movement to deliver a powerful and safe workout. It has a fixed barbell that holds Olympic weight plates up to 772lb and commercial-grade guide rails to provide ultra-smooth and natural movement. It is equipped with safe lock and release mechanisms and a safety catch, so you can max out your training without needing a spotter.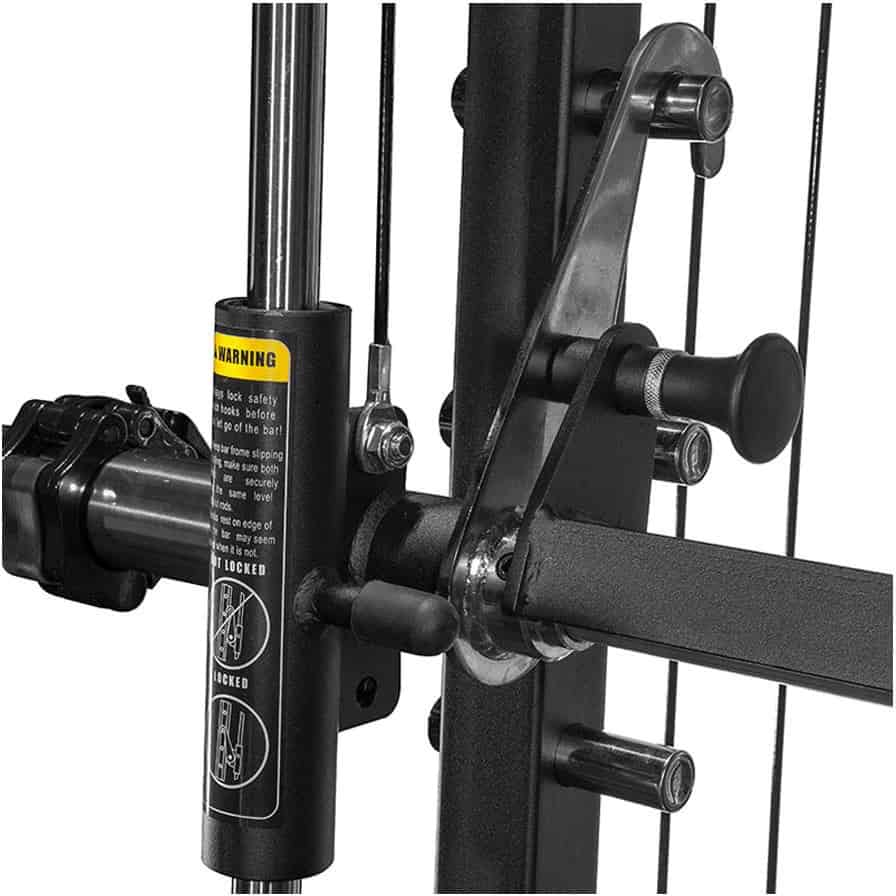 Vertical Leg Press
Force USA delivers the only Functional Trainer with a leg press attachment for use on a bench or the floor.
Chin-up Station
The chin-up and pull-up station are ergonomically designed with a huge 772lb weight rating. The knurled grip positions include wide-grip, close-grip, underhand, overhand, and a variety of other varied movements.
Dip Station
The multi-grip dip handle attachments provide various width options, conveniently adjust vertically on the power rack, and accept weight belts or resistance bands.
Core Trainer
This includes a rotating landmine station that is fitted for all types of rotational torso training and allows various upper-body training when connected to an optional barbell (not included).
Suspension Trainer
The suspension trainer stirrup is compatible with resistance band packages, which are sold separately from Force USA, TRX®, and others.
Low Row
The vertical leg press attachment easily converts into a low-row station footpad that integrates with either cable pulley system to provide a full-body workout.
You can level up your Force USA G12 with Force USA's optional G121 Upgrade Kit. It adds two strength training stations, including Jammer Arms and a Leg Extension and Curl Attachment.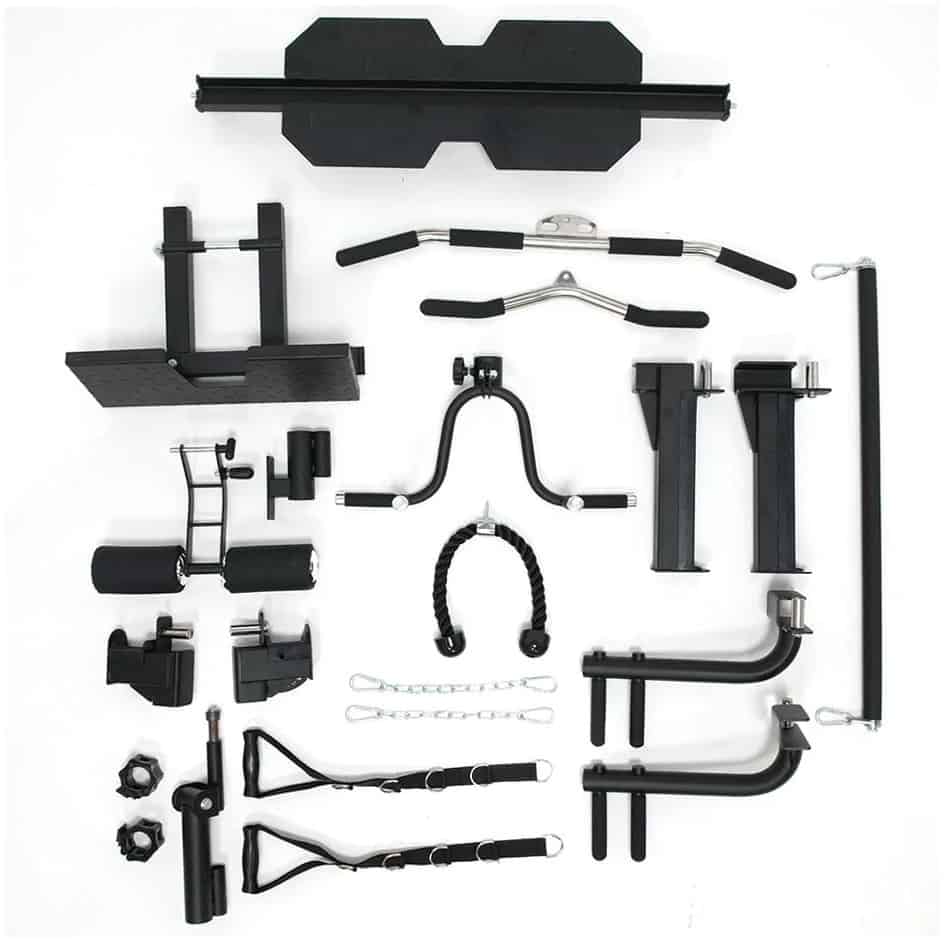 Force USA G12 All-In-One Trainer – In Summary
That's our close-up look at the Force USA G12 All-In-One Trainer.
Instead of getting all nine machines separately, save thousands of dollars and fit them all into the footprint of a single power rack. The Force USA G12 All-In-One Trainer is ideal if you want to skip the commute and want to access a commercial gym at home while also getting upper-body, lower-body, and full-body workouts.
Looking for more options? Check out these other great products:
Force also has the Pro Multi Trainer from Force USA and New All-In-One Trainers from Force USA.
More products from Force USA.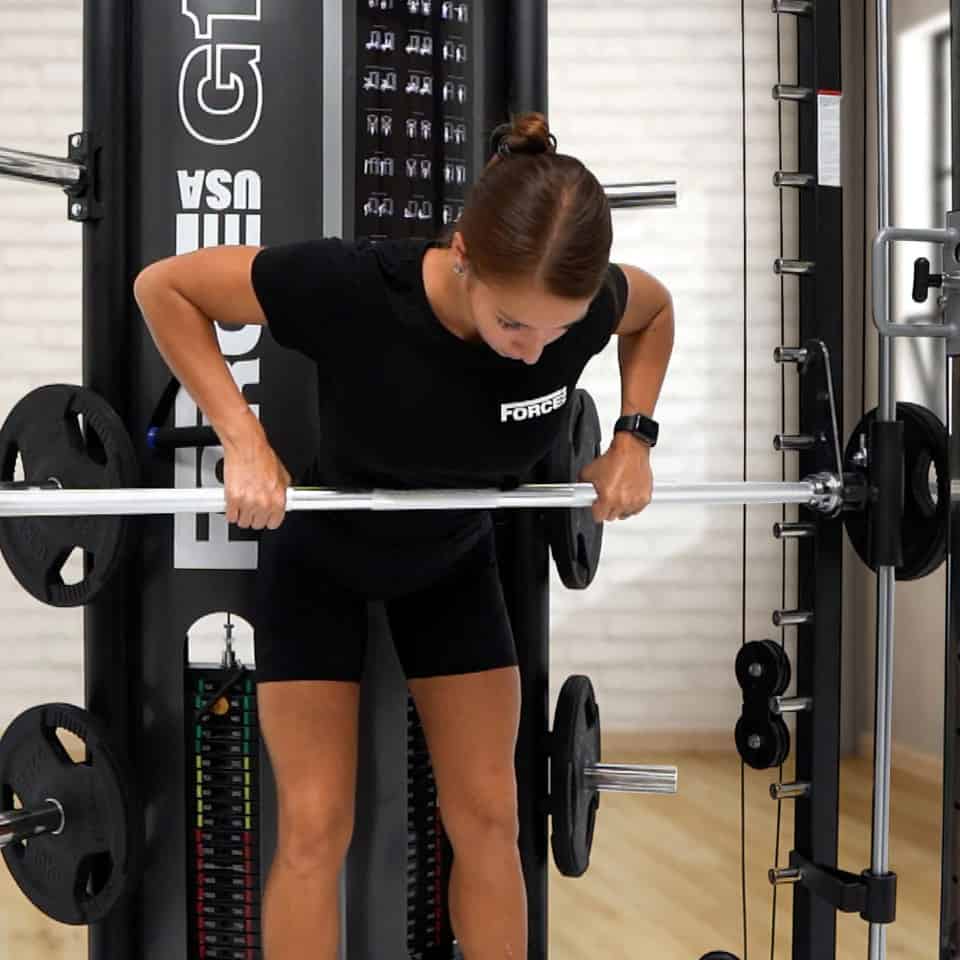 Photo Credits
Product photos on this page are property of Force USA.
This website is not affiliated or associated with CrossFit, Inc. CrossFit is a registered trademark of CrossFit, Inc.
Affiliate Disclaimer
We are an affiliate of Force USA and others that sell this training gear. If you buy clothing or other training gear after clicking the links in this article, we receive a small commission at no extra cost to you. This helps us to bring you in-depth information and content on these great training products.
Tim is the founder of FitAtMidlife.com – an avid gym rat for 30+ years, he's a reviewer of many, many shoes – and founder of the Speed Bag Gathering – the world's only gathering of speed bag punching enthusiasts.  See more gym reviews at Tim's YouTube channel.