Let's review Fyxation Pedal Straps on the Rogue Echo Bike.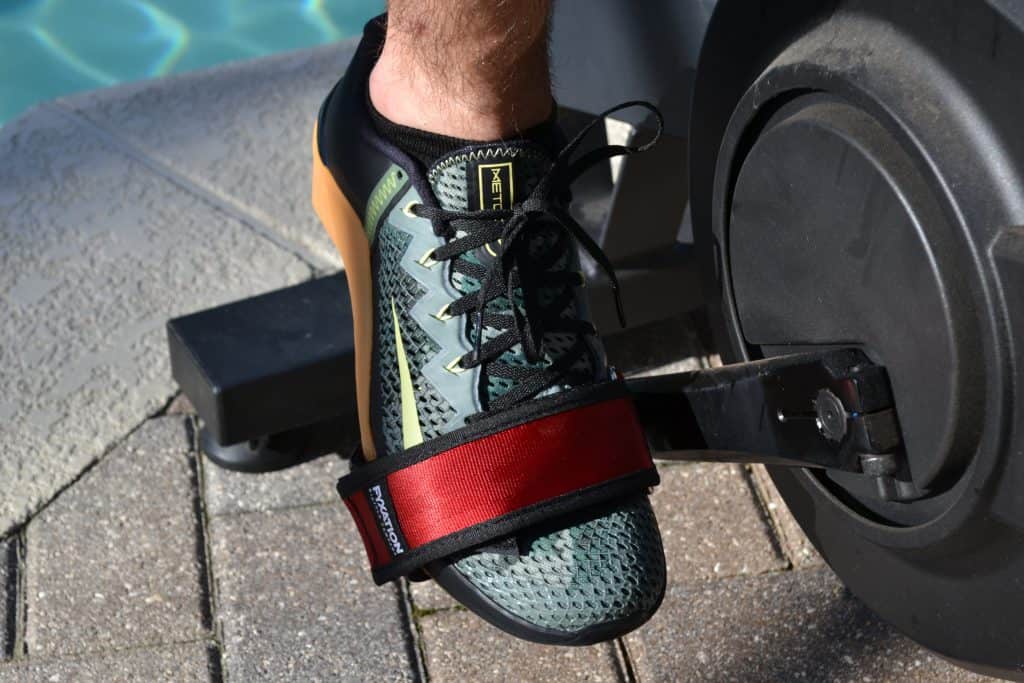 Why pedal straps?
You know you can PUSH on the pedals already – but pedal straps (like clips) let you PULL on the pedals too.
Overall this can make for more efficient pedaling on the Rogue Echo Bike.
And, let's face it – if you are using the Echo bike as it's intended you probably need all the help you can get.
Here's some of the styles we are going to look at: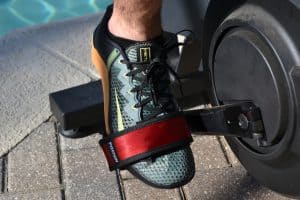 Fyxation Gates Pedal Straps (Red)
These are pedal straps. They work with any gates style pedal - like those on the Rogue Echo Bike. These are robust, affordable, and made in the USA. These are red, because I like red. Other colors are available.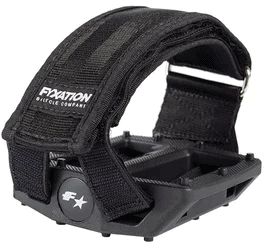 Fyxation Pedal Straps on Rogue Echo Bike – Video Review on our YouTube Channel
Why read when you can watch? Check out this video from our YouTube channel:
Here's how to install:
And here they are in action:
Fyxation Pedal Straps on Rogue Echo Bike – Overview
The stock pedals on the Rogue Echo Bike are Gates style pedals. These originated in BMX biking.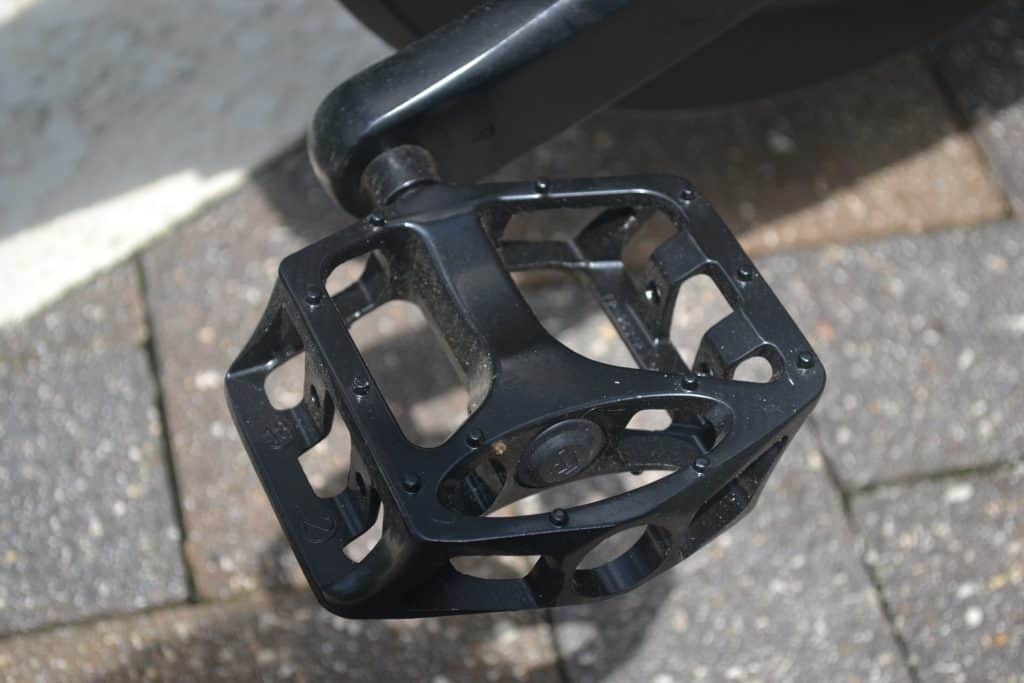 The Fyxation pedal straps work with just about any gates style pedal.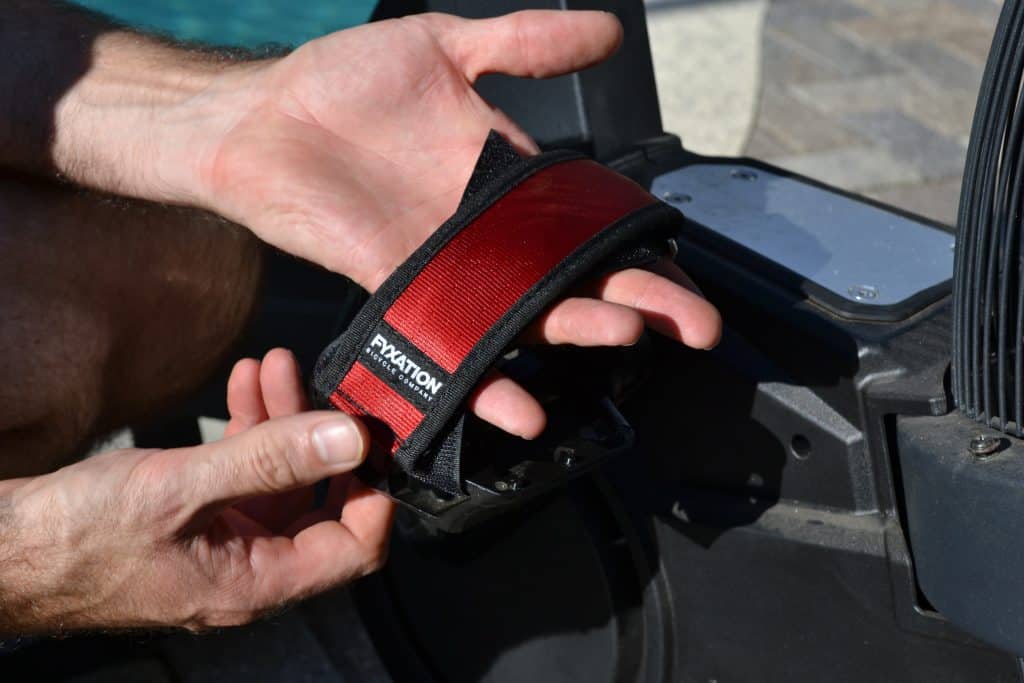 These are a secure and easy to adjust alternative to toe clips and straps.
They are made from durable 2″ nylon seatbelt webbing and have an extra long top strap.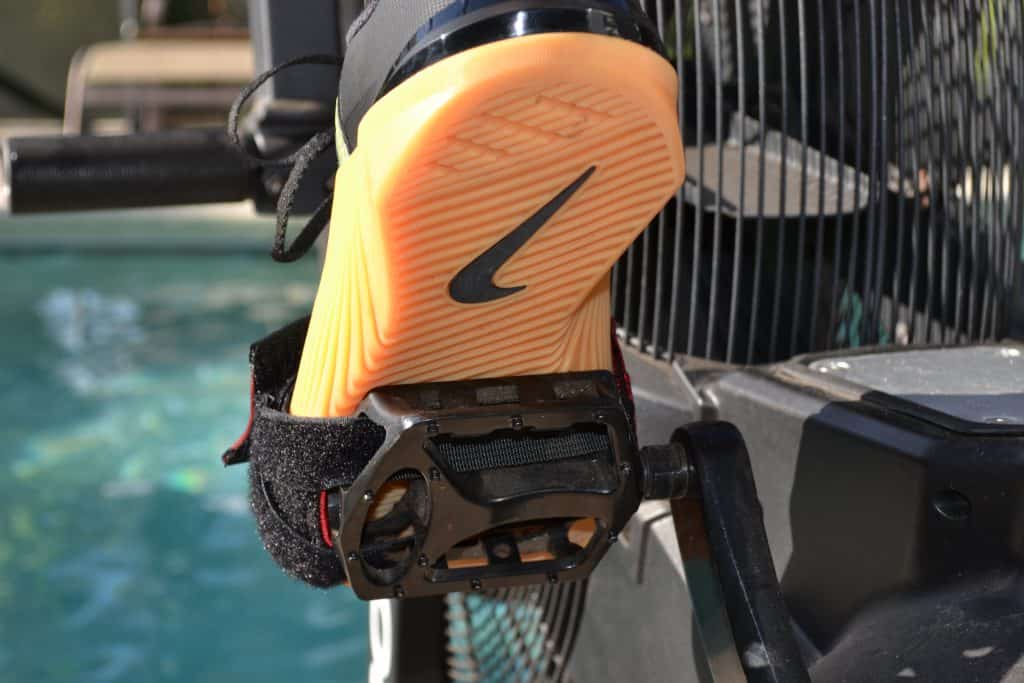 These aren't just for stationary biking – you can use these for road biking and commuting too.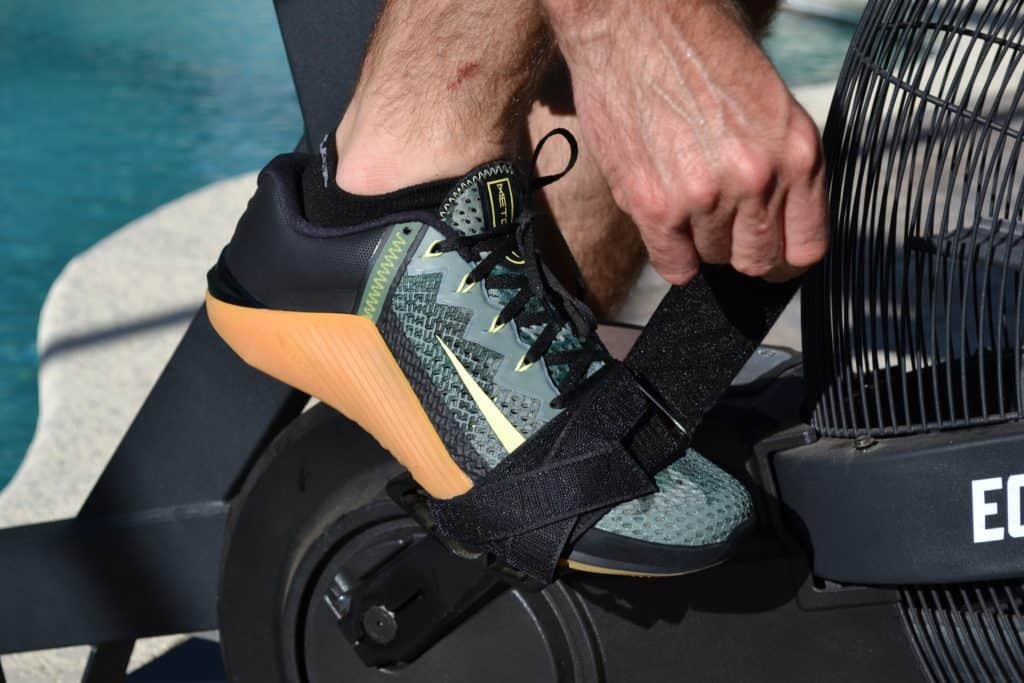 Fyxation Pedal Straps on Rogue Echo Bike – Installation
When you are done, it's gonna look like this: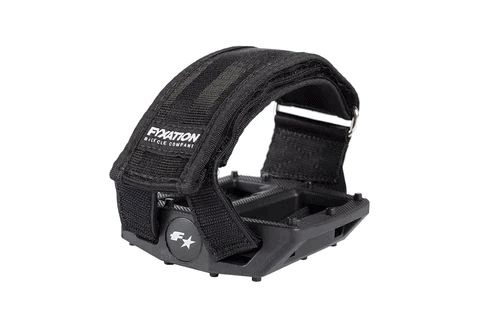 Installation is easy. There's a right and a left. The left is marked as such.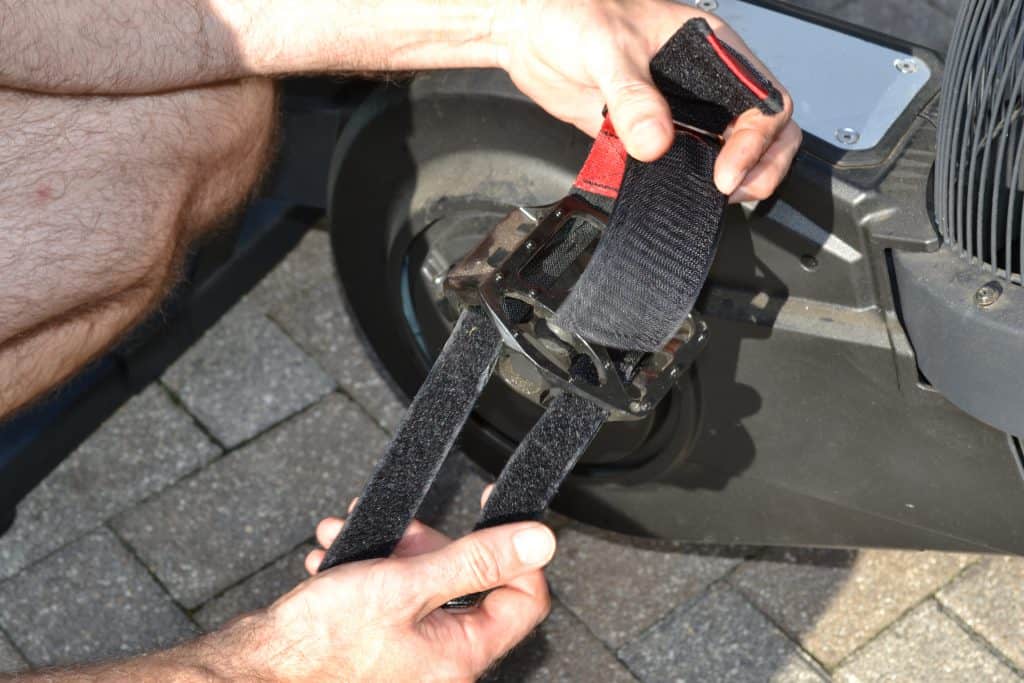 Simply push the thin straps through the pedal center.
Place the top strap on the edge of the pedal.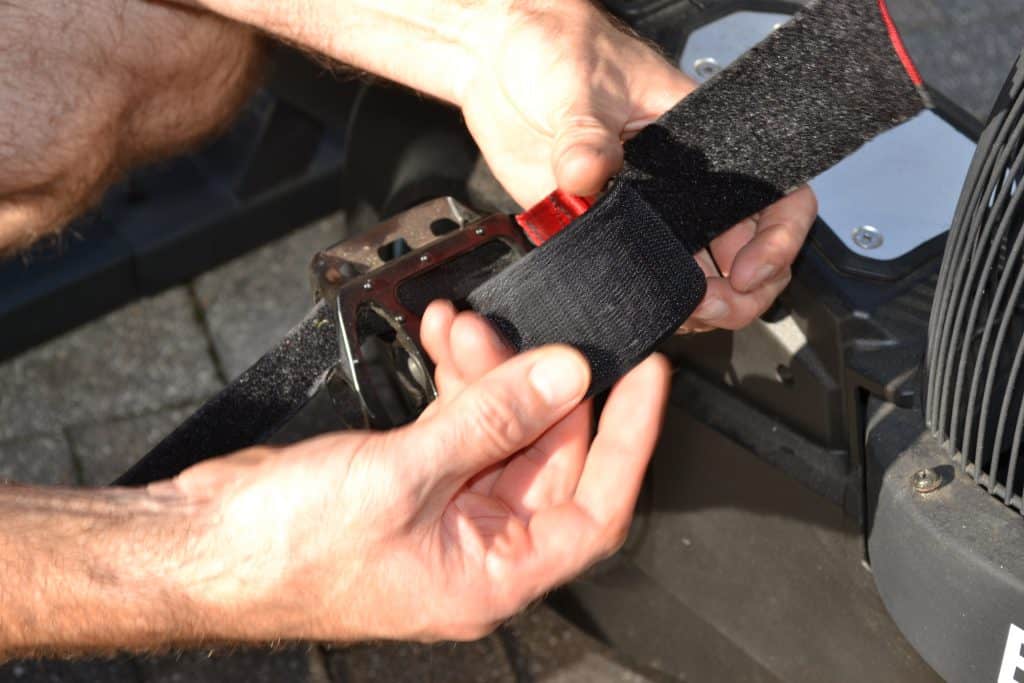 Criss-cross the thin straps on to the velcro.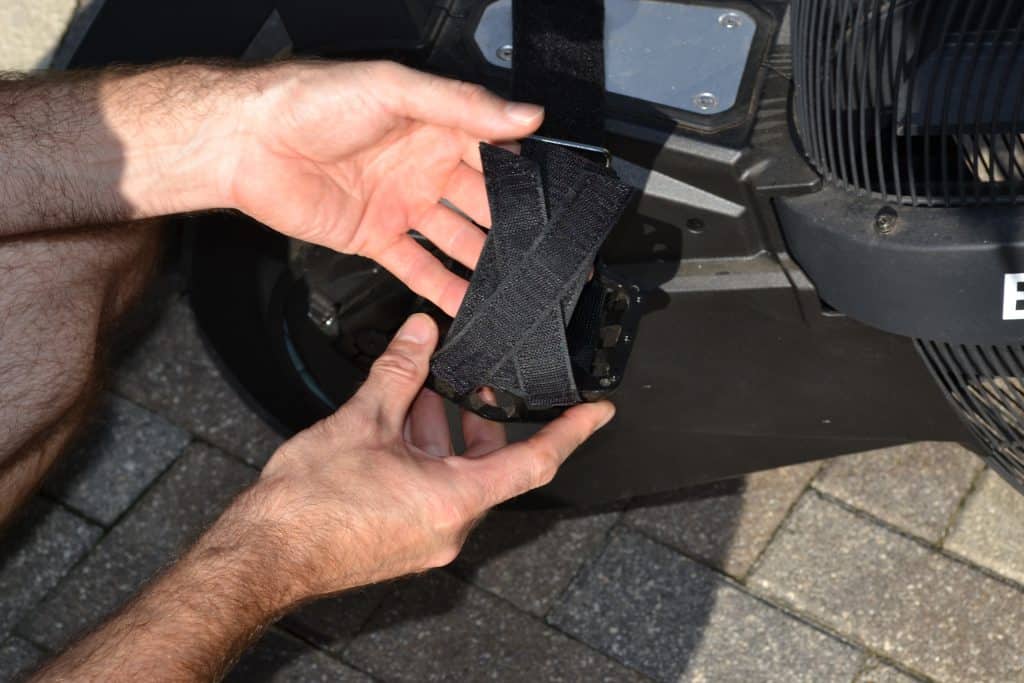 Then attach the the top part.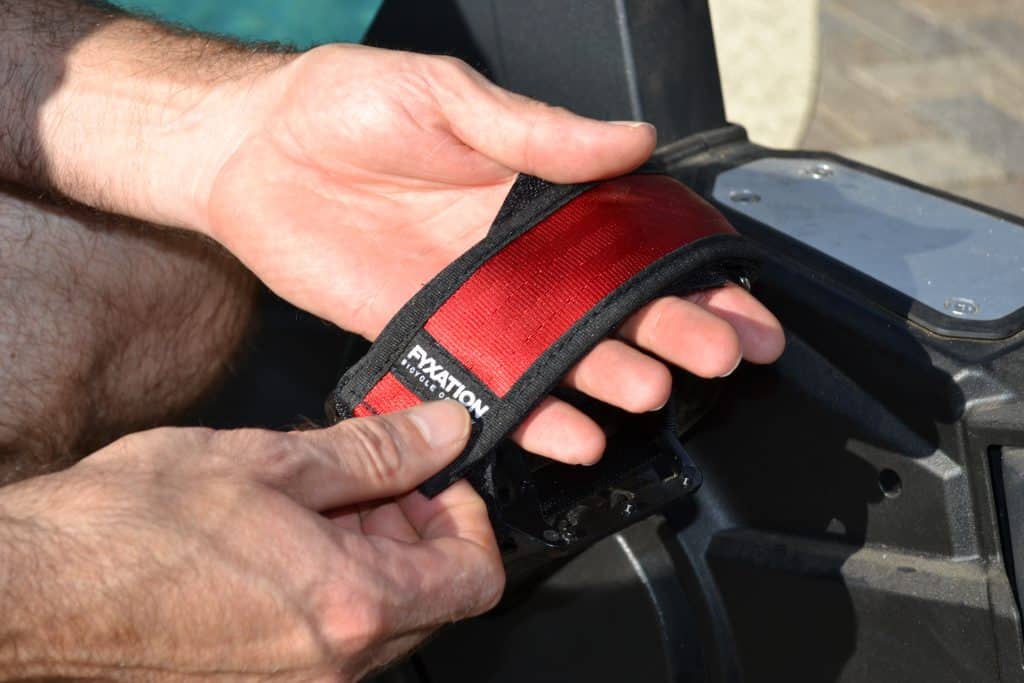 When done correctly, the Fyxation logo will be viewable If not, try again!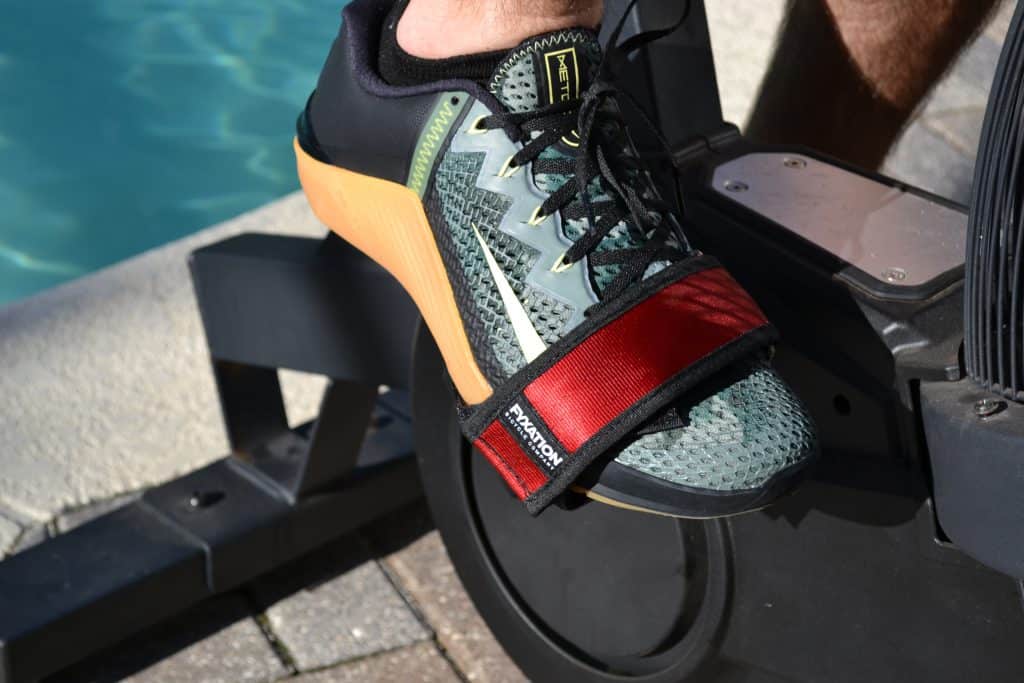 Fyxation Pedal Straps on Rogue Echo Bike – In Summary
These Fyxation Pedal Straps work great on the stock pedals of the Rogue Echo Bike.
They are robust, easy to install, and made in the USA.
Don't just push with your feet on the Echo Bike (these workouts are hard enough as-is!). Use pedal straps and you can PULL with your feet too.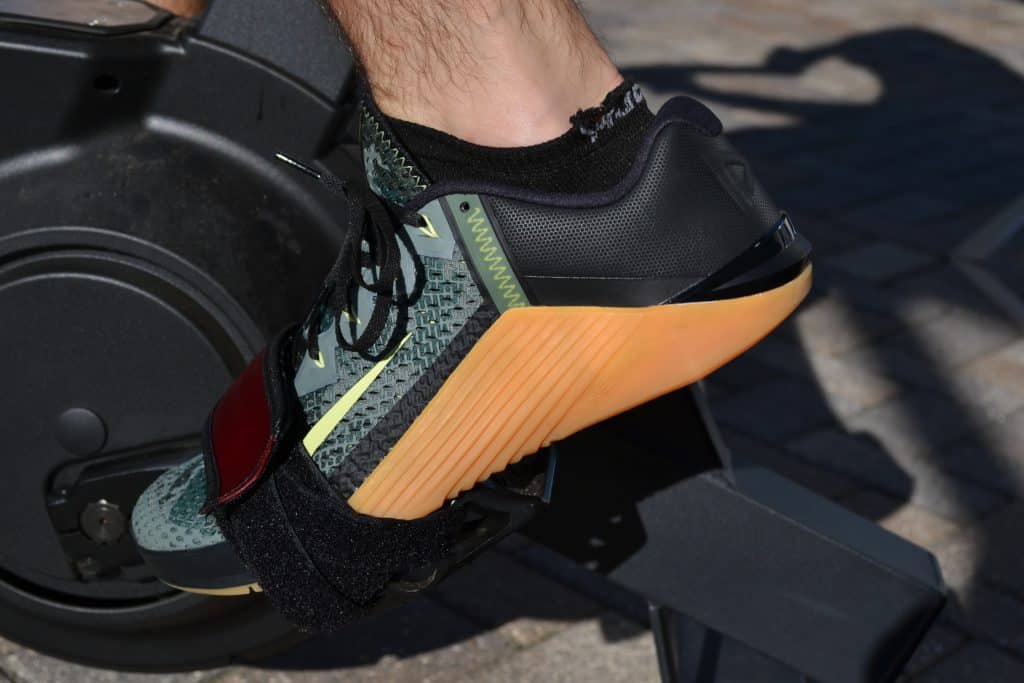 Photo Credits
Some product photos on this page are property of Fyxation, LLC.
This website is not affiliated or associated with CrossFit, Inc. CrossFit is a registered trademark of CrossFit, Inc.
Affiliate Disclaimer
We are an affiliate of Amazon and other sellers of this fitness equipment. If you buy gear after clicking the links in this article, we receive a small commission at no extra cost to you. This helps us to bring you in-depth information and content on this great CrossFit training equipment.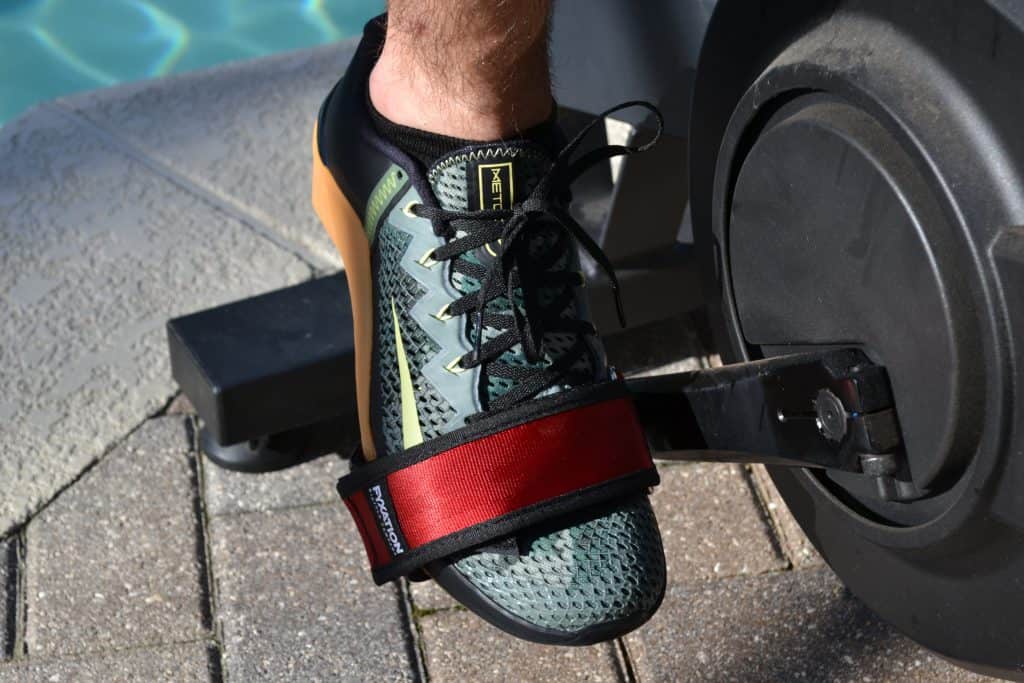 Tim is the founder of FitAtMidlife.com – an avid gym rat for 30+ years, he's a reviewer of many, many shoes – and founder of the Speed Bag Gathering – the world's only gathering of speed bag punching enthusiasts.  See more gym reviews at Tim's YouTube channel.