Rogue has the red-hot
Echo Bike
. Grab one while they last!
Let's review Echo Bike Add-ons – and find some way to make the Rogue Echo Bike more comfortable.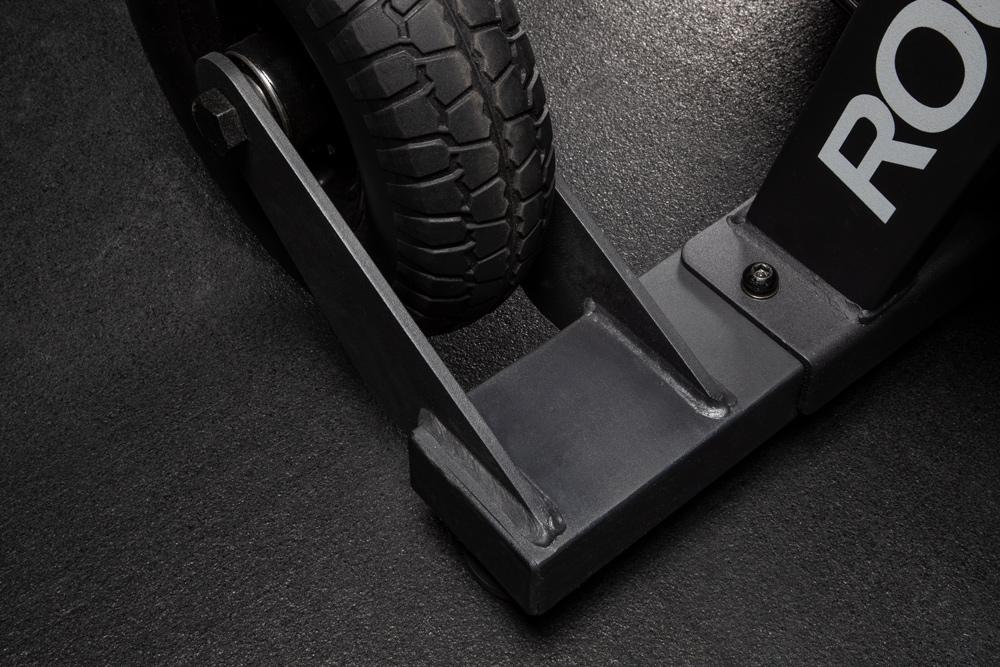 The Rogue Echo Bike is a tough workout – it is an air bike, after all.
Expect lung-searing intensity and burning quads like no other piece of equipment can deliver.
But at the same time, let's see where we can make things a little more pleasant.
The Rogue Echo Bike mixes heavy-duty steel, accurate engineering, and comfortable customization to produce a durable, sturdier fan bike. It is created from the get-go with character and performance in mind with huge frames, high weight capacities, and belt drives. The handles on the bike weigh a big amount and are tougher to move than other bikes. There are actually ways to make the Echo Bike more comfortable to use, and one is by putting add-ons.
Here are some of the options we are going to look at:
Echo Bike Add-ons – Overview
To bring comfort and excitement to your cycling exercise, Rogue came up with different add-on accessories. Be it urban riding, road touring, and/or indoor stationary bike, these add-ons will help pump up your daily cycling.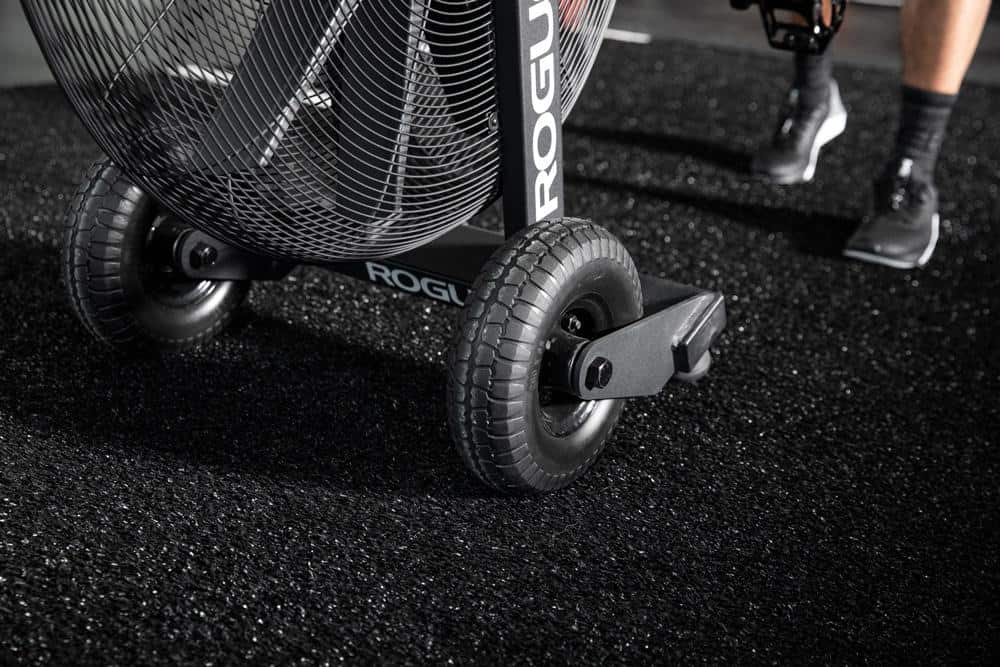 Cycling inside can allow a better custom-fit workout making it possible for you to ride and exercise while watching kids or animals, or waiting for your food to cook, and so much more. Having an ideal setup and putting add-ons to your Echo Bike is the answer to easing boredom, maximizing satisfaction, and making your ride progress easily according to plan.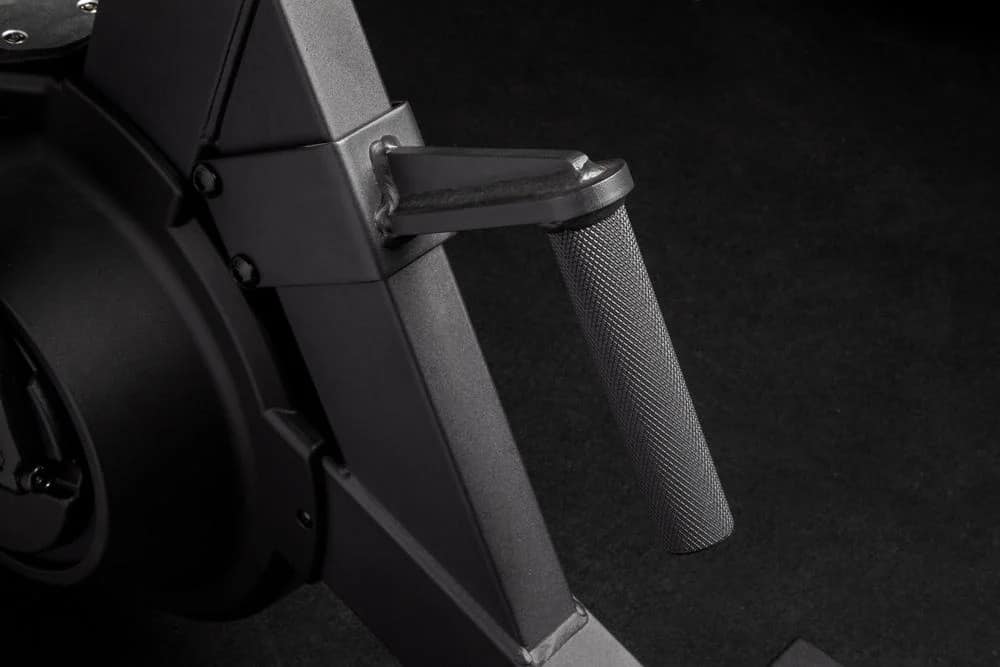 Shimano PD-EH500 Pedals
Shimano's multi-function PD-EH500 is a dual-sided replacement bicycle pedal with an SPD step-in construction on one side and a classic flat platform on the other, which immediately adjusts your bike to any footwear, and from random riding to competitive training.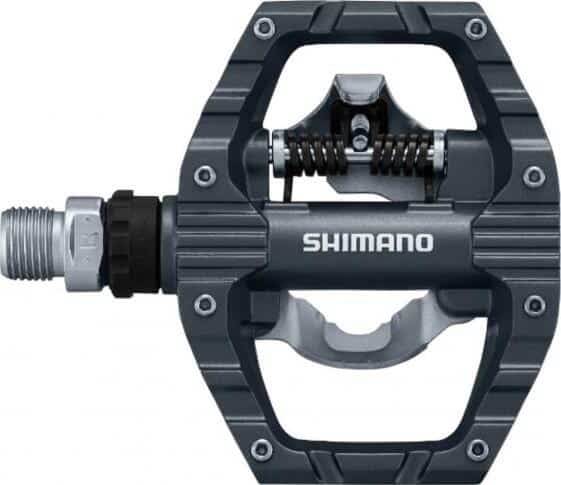 The quality installation involves a Chromoly steel axle, aluminum body, eight replaceable pins per pedal, and enhanced firm-traction on the flat side for more comprehensive control and balance in any circumstances. It comes with SM-SH56 cleats and has an average weight of 383g.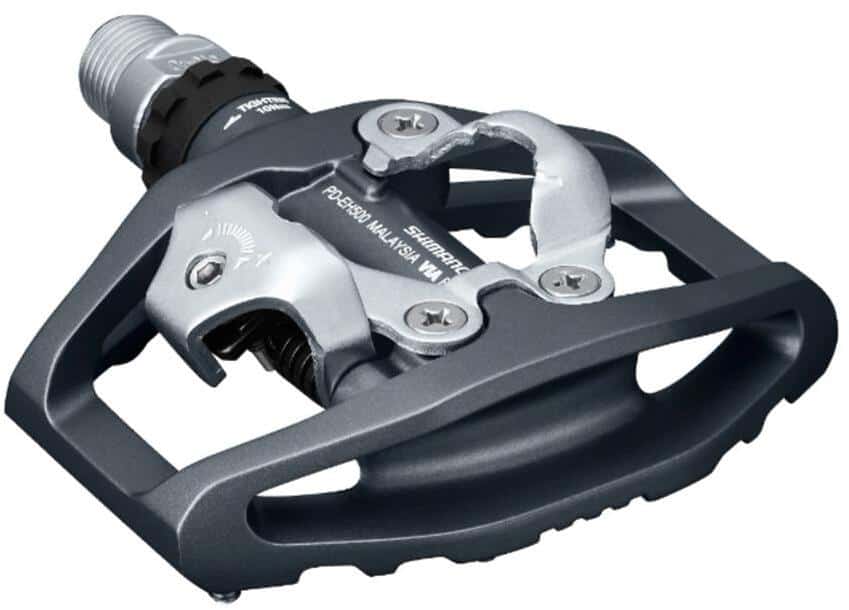 Shimano PD-RS500 Pedals
Shimano's single-sided PD-RS500 replacement pedal gives riders a generous entry target with lighter spring pressure than comparable SPD-SL pedals. Each PD-RS500 set comes with sealed cartridge bearings, basic SM-SH11 cleats, and an SM-PD58 reflector.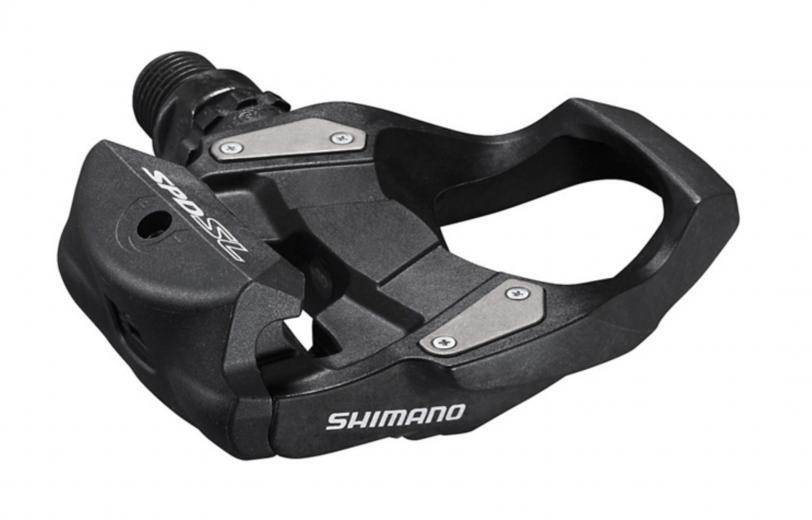 It includes a long-lasting stainless steel body plate (to lessen flex and wear) and a wider platform for a more dynamic transfer of pedaling power. It has a light spring tension suitable for beginners and has a large entry target for simpler management.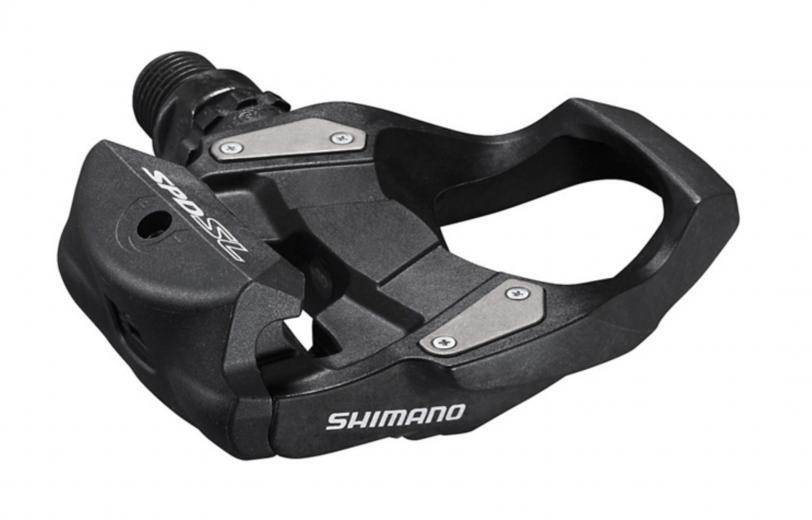 Fyxation Gates Pedal Strap
Fyxation Gates Pedal Strap works great with Fyxation gates, gates Slim, mesa, and mesa 61 pedals. It has a wide 2″ upper strap made of long-lasting nylon seatbelt webbing.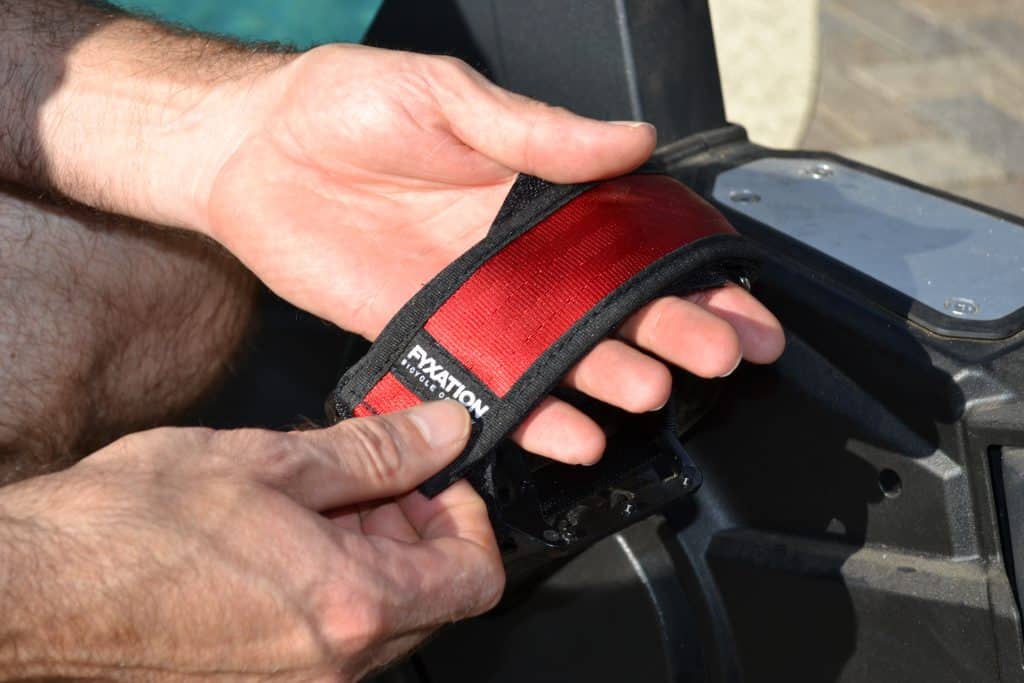 It is suitable with other BMX pedals that have a through-hole for the pedal straps. The straps present a huge amount of power similar to clipless pedals by keeping your foot in place and improving your upstroke strength.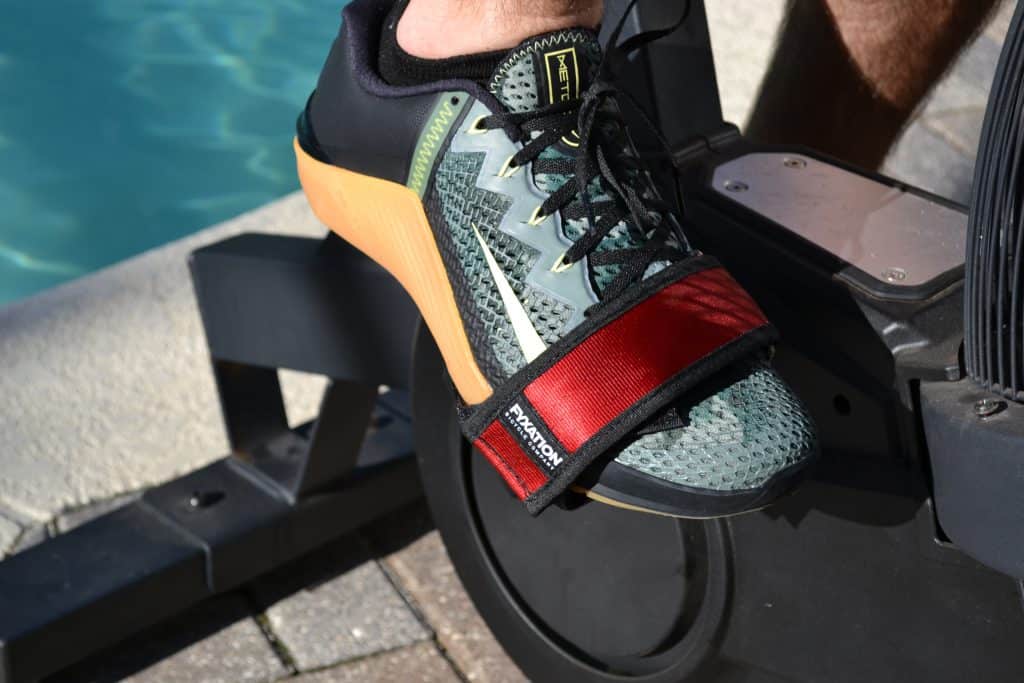 Want to see these in action? Check our our Fyxation Pedal Straps Review.
Echo Bike Turf Tire & Handle Kit
The Turf Tire and Handle Kit are meant to substitute the unit's regular front foot, adding a new level of maneuverability to this overbuilt 127 LB "stationary" bike. The kit has two big polyurethane tires and knurled, easy-grip handle grant gym owners to efficiently reposition the Echo Bike and/or promptly roll it across a gym floor.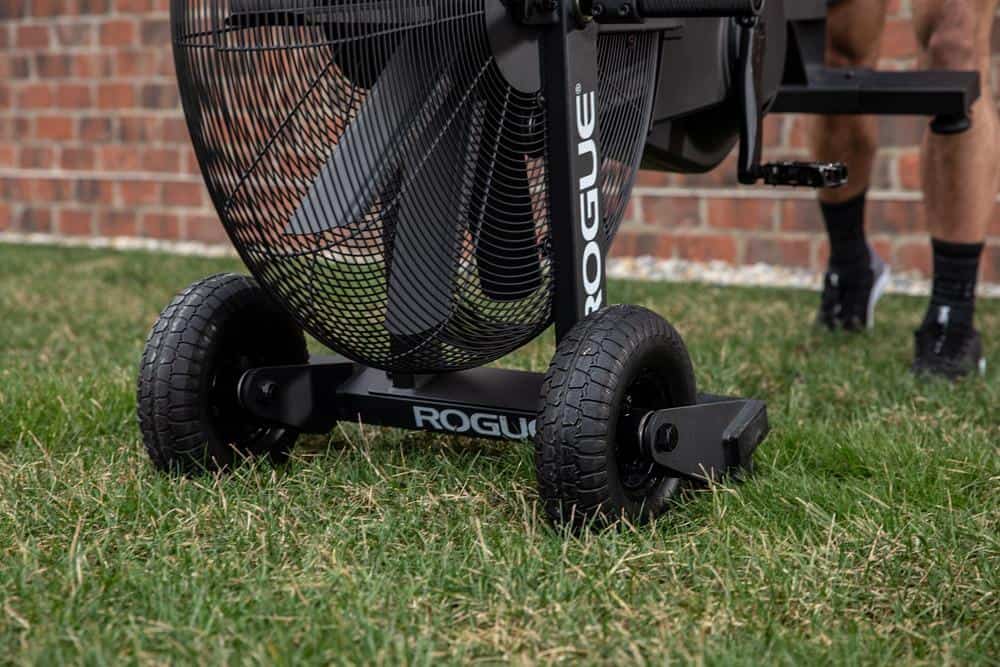 The wheels' size and durability also mean you can transfer the bike outdoor over grass/dirt/pavement if you prefer working out outside. It has a rubberized interior to preserve the bike and has a knurled bolt-on handle that measures 5.75" long and 1.25" in diameter.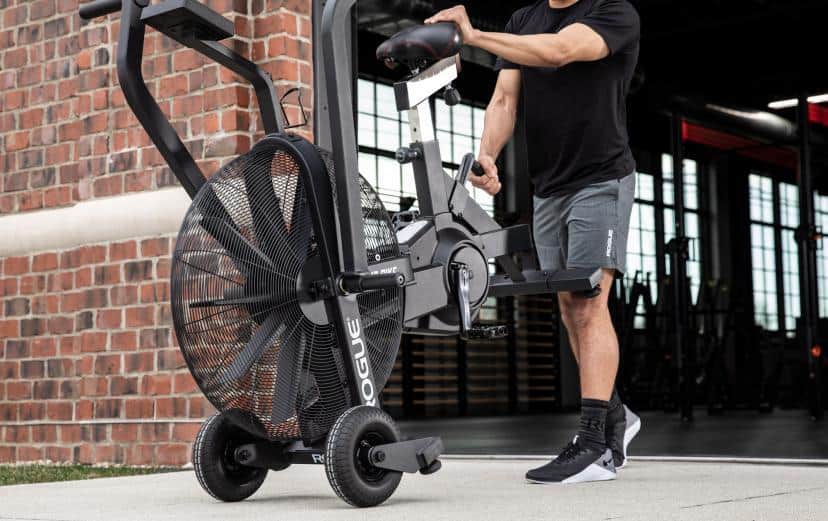 Maybe we can't make the Echo Bike more comfortable with these – but at least we can move it to a more comfortable location.
Water Bottle Cages and Holders
Cycling is a popular activity – and that means there are lots of accessories you can add.
The Ibera Bicycle Lightweight Aluminum Water Bottle Cage fits the Echo bike, and is very cost-effective.
Echo Bike Add-ons Review – In Summary
That's our review of Echo Bike Add-ons.
Stationary biking is a great kind of workout that you can do at home, and with Echo Bike and Turf Tire and Handle Kit, you can also take it outside over grass/dirt/pavement. Installing some add-ons to your Echo Bike can certainly help you get the best from your cycling plus, they also add energy and vigor to boost your exercise.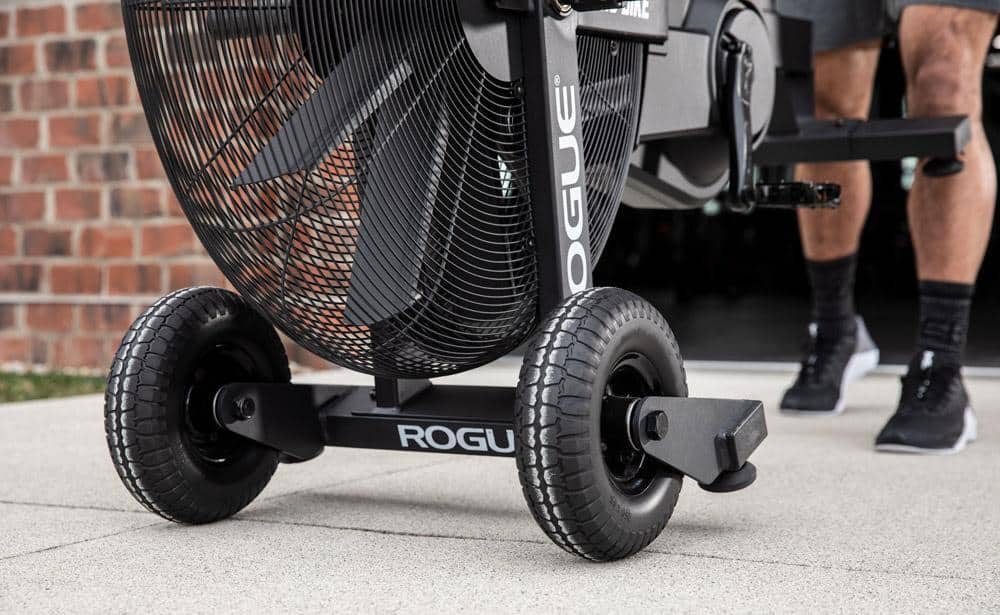 Need an Assault Bike / Air Bike? We recommend the Rogue Echo Bike as the best air bike.
How could Rogue make the Echo Bike even better? We have some ideas.
Photo Credits
Some product photos on this page are property of Rogue.
This website is not affiliated or associated with CrossFit, Inc. CrossFit is a registered trademark of CrossFit, Inc.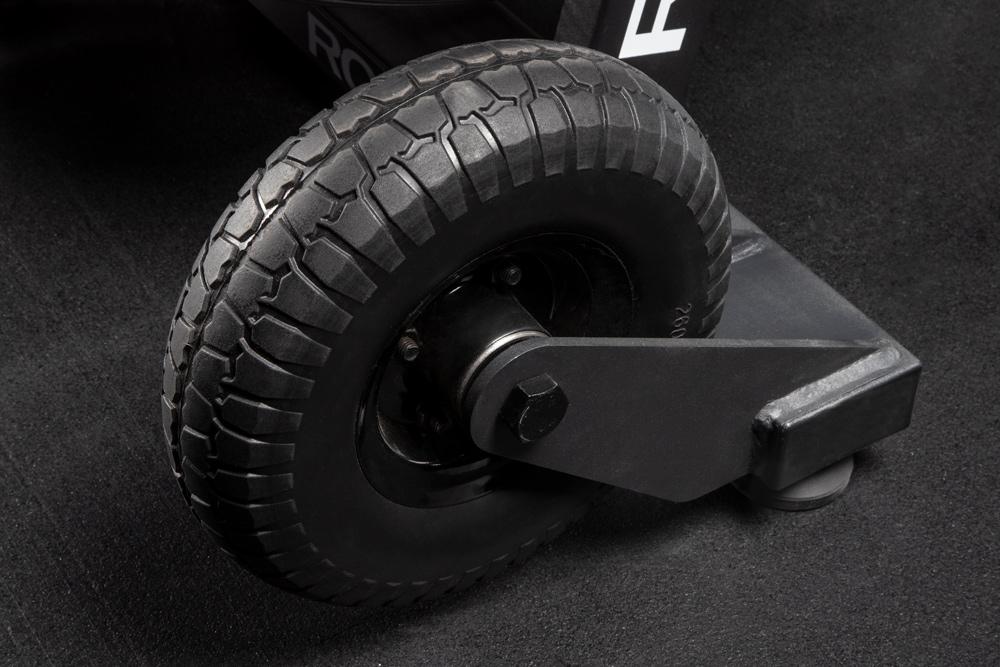 Affiliate Disclaimer
We are an affiliate of Rogue and others that sell this training gear. If you buy clothing or other training gear after clicking the links in this article, we receive a small commission at no extra cost to you. This helps us to bring you in-depth information and content on these great training products.