Tne Nike Metcon Zoom Turbo 2 is the ONLY Nike shoe for cross training that combines both React foam and a Zoom Air cushion. There's now a new color too – check out the Iron Grey/Black/Phantom/Black colorway.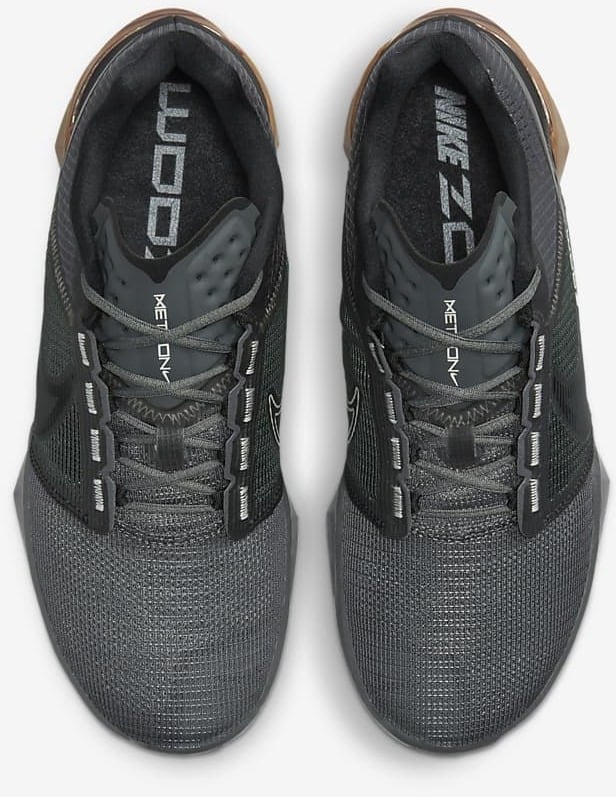 Put an adrenalizing speed into your everyday workout with the Nike Zoom Metcon Turbo 2. Combining stability and responsiveness, this shoe helps you move fast during circuit training, high-intensity intervals on the treadmill, or a squeezed-in cardio workout. New colorways are now available to add energy to your training.
The newest Nike Metcon Zoom Turbo 2: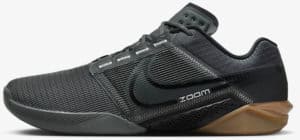 Nike Metcon Zoom Turbo 2 – Our Review
To test this product, we got hands-on and in-depth. This is a different color, but results will be the same with the new one.
Here's what we found:
Metcon Turbo has more cushion than the average Nike Metcon shoe. Its removable insole is primarily created from Nike React foam—one of its most sophisticated cushioning foams.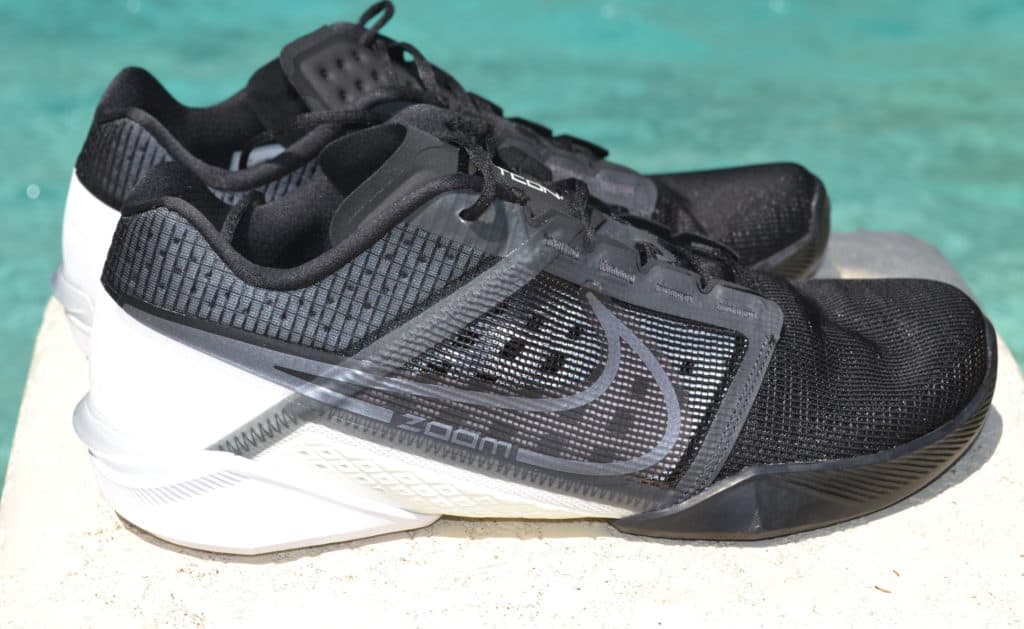 The Zoom air capsule up front helps quite a bit because there's not plenty of React foam up front. The central part of the insole is still that thick, stiff plastic bridging piece.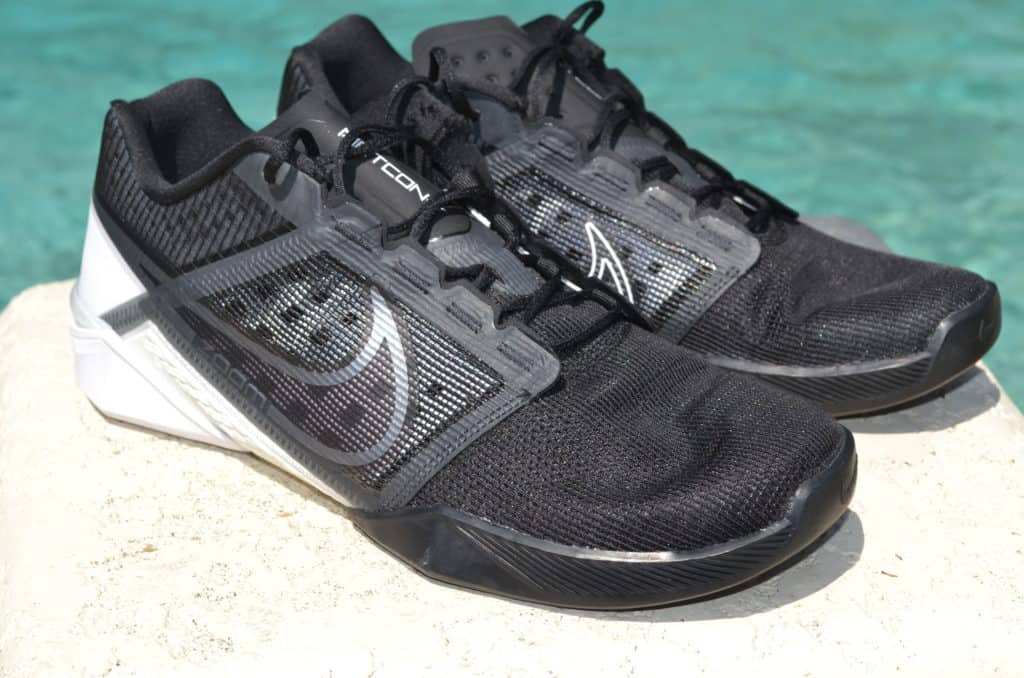 The outsole of Metcon Zoom Turbo 2 is very flexible in the middle, but this internal plastic bridge keeps it feeling stable when you want to lift. The diamond-shaped heel is firm, making it perfect for lifting CrossFit barbell weights.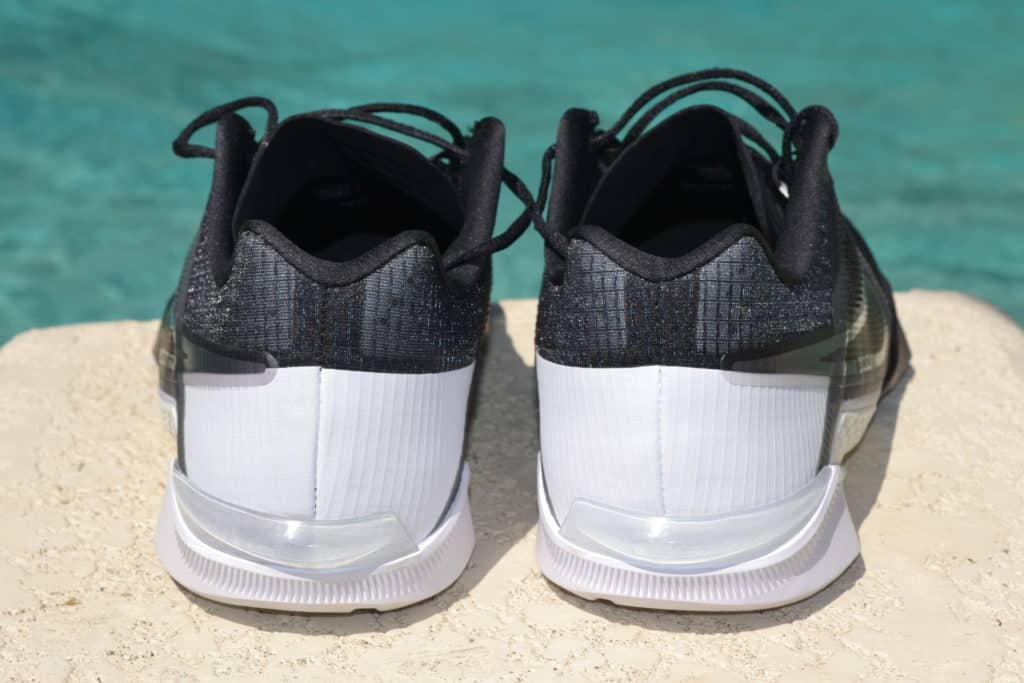 Want to find out more? Check out our hands-on, in-depth Nike Metcon Zoom Turbo 2 review.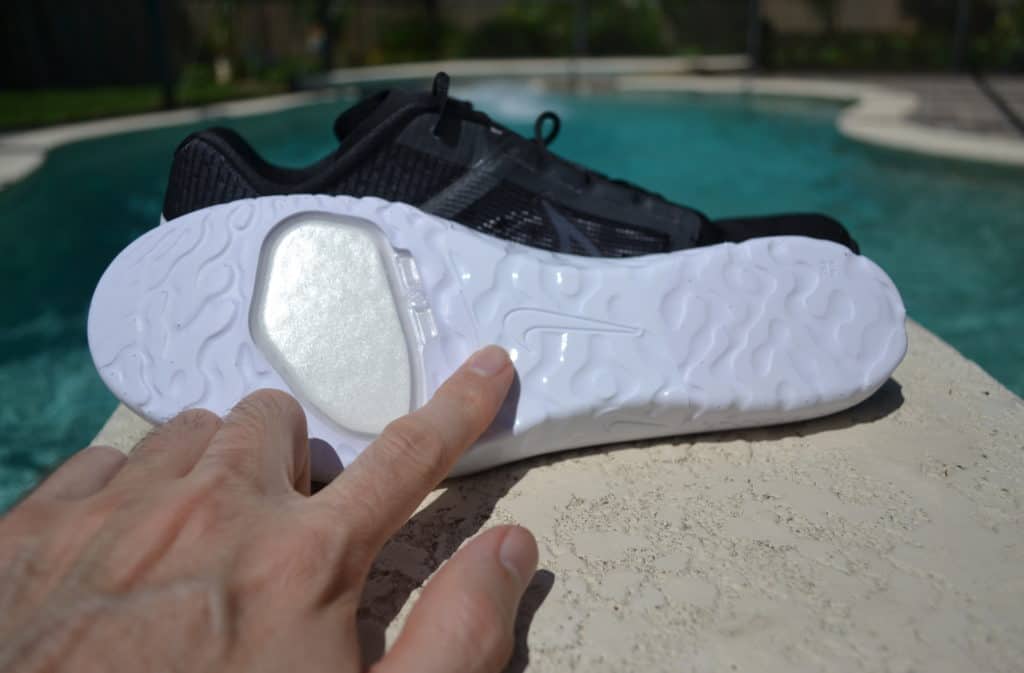 Nike Metcon Zoom Turbo 2 – Overview
The Nike Metcon Zoom Turbo 2 is ideal for recreational lifting, athletic-style training, HIIT workouts, quick runs, and casual CrossFit. The Zoom Air and Nike React foam are lightweight and responsive for quick, repetitive movements like box jumps and double unders. You get spring when you take off and cushioning when you land. The outsole comprises three separate pieces—a very rigid heel, a less stiff but still rigid forefoot, and then a connecting piece in between that is very flexible.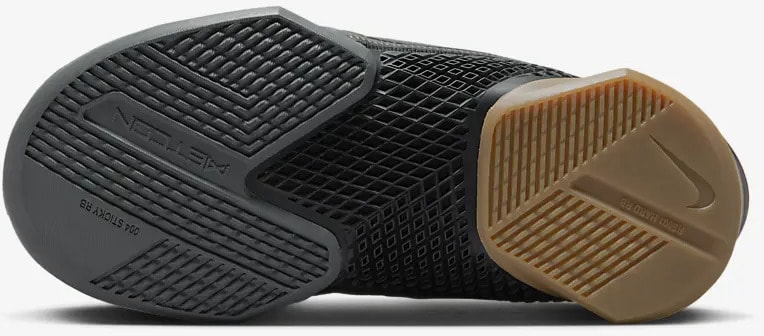 The detached outsole provides a movable feel and sufficient stability, so you can train seriously. The shoe is minimalist and has an athletic fit that feels like the Nike Metcon 4. The upper instep is thin and lightweight but still solid to tolerate abrasion. The mesh on the outer part keeps it breathable during high-heat sets.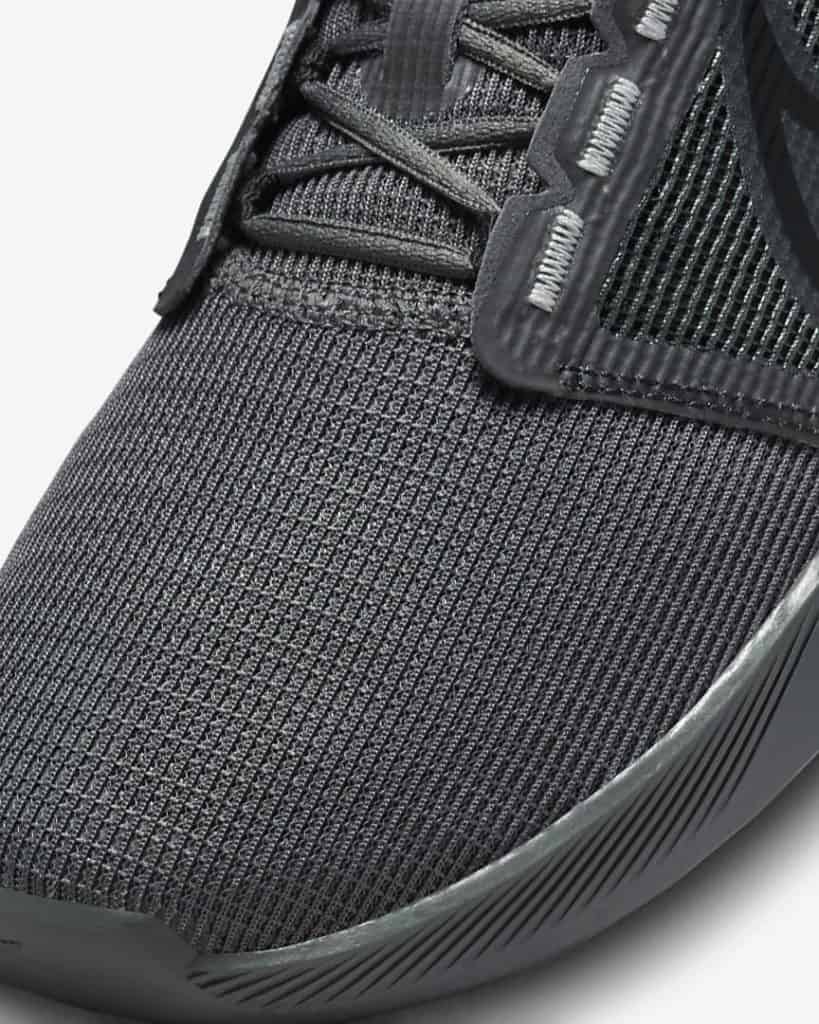 From the Zoom Air cushioning underfoot to the rope wrap at the instep, all components are decreased to reduce weight while boosting performance and durability. Lighter, stronger materials are created for speed and strength while giving you the same function and durability minus the weight. The wide, flat heel helps keep you stable, while the grippy rubber sole is flexible in letting your foot bend comfortably.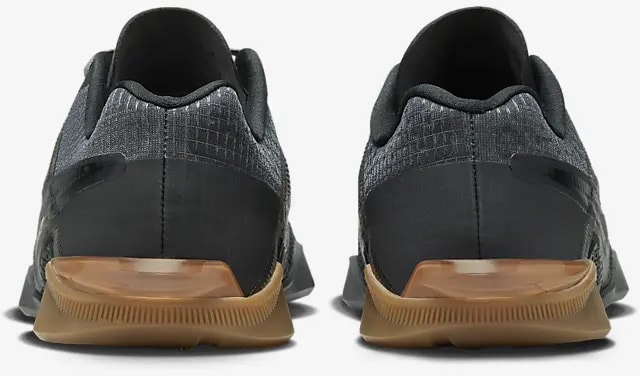 Nike Metcon Zoom Turbo 2 – In Summary
That's our close-up look at Nike Metcon Zoom Turbo 2.
The Nike Metcon Zoom Turbo 2 allows you to do weightlifting, HIIT, plyometric training, and short runs in just one shoe. It is cushioned for speed with its Zoom Air and Nike React Foam, is strong yet breathable to handle abrasion, and provides stability with its wide, flat heel.
Looking for more options? Check out these other great products:
Want another Nike shoe for CrossFit with great cushion? Check out the brand new Nike Free Metcon 5 Shoe Review.
Get a solid base for lifting weights with the Nike Metcon 8 AMP.
More products from Nike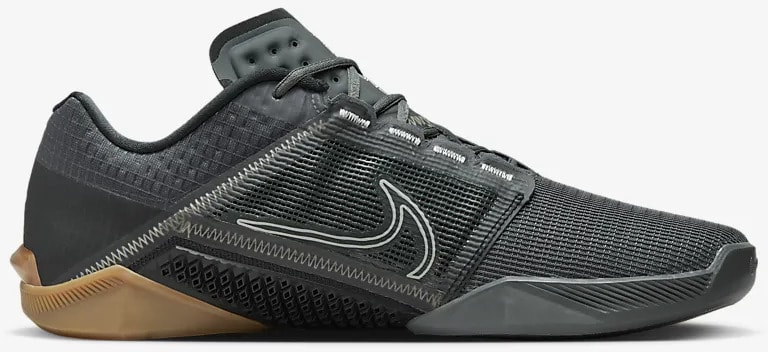 Photo Credits
Product photos on this page are property of Nike.
This website is not affiliated or associated with CrossFit, Inc. CrossFit is a registered trademark of CrossFit, Inc.
Affiliate Disclaimer
We are an affiliate of Rogue and others that sell this training gear. If you buy clothing or other training gear after clicking the links in this article, we receive a small commission at no extra cost to you. This helps us to bring you in-depth information and content on these great training products.
Tim is the founder of FitAtMidlife.com – an avid gym rat for 30+ years , he's a reviewer of many, many shoes – and founder of the Speed Bag Gathering – the world's only gathering of speed bag punching enthusiasts.