Rogue has the red-hot
Echo Bike
. Grab one while they last!
In a tight workout space? (Like a home or garage gym?) You may want to look at the new Rogue 29mm Stump Bar.
It's an Ohio bar that's shorter than average – but still rackable!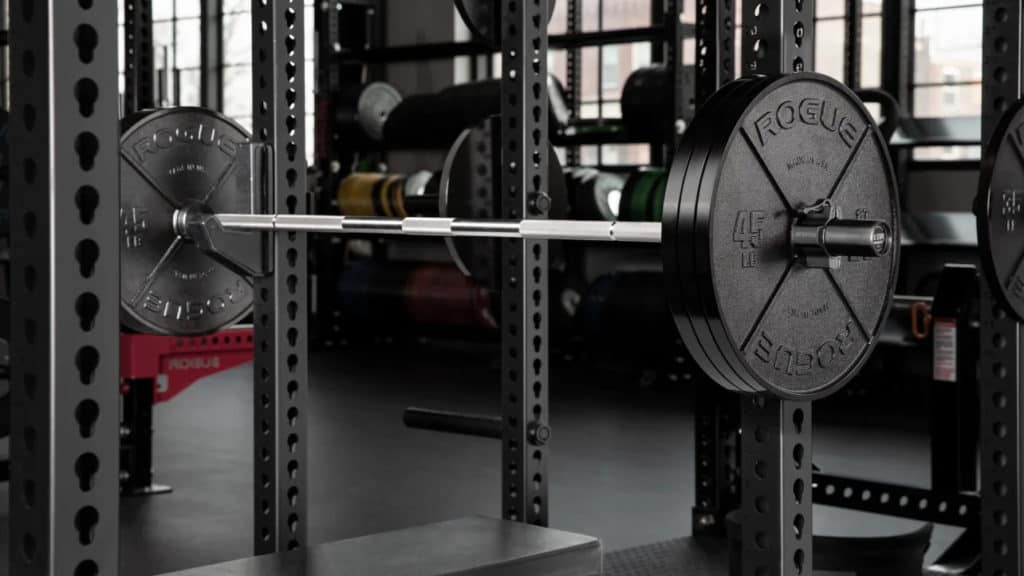 A shorter sleeve bar doesn't mean less functionality. Short barbells from Rogue will prove that they can do better than other short bars. They are even used in CrossFit Games! You can do different lifts like Olympic lifting, powerlifting, and more with these short bars.
Get these shorty bars now from Rogue Fitness:
Rogue 29mm Stump Bar – Overview
Small yet outstanding compact barbell provides you the same functions and benefits as a typical sized barbell. Rogue manufactures shorter versions of the stainless steel Ohio Power Bar made in the USA. Though shorter, you can still train with them as you would with a full-length bar. These barbells can be racked smoothly on most standard power racks and give you the feel and the function of a typical power bar without the need for maximum loadable sleeve length.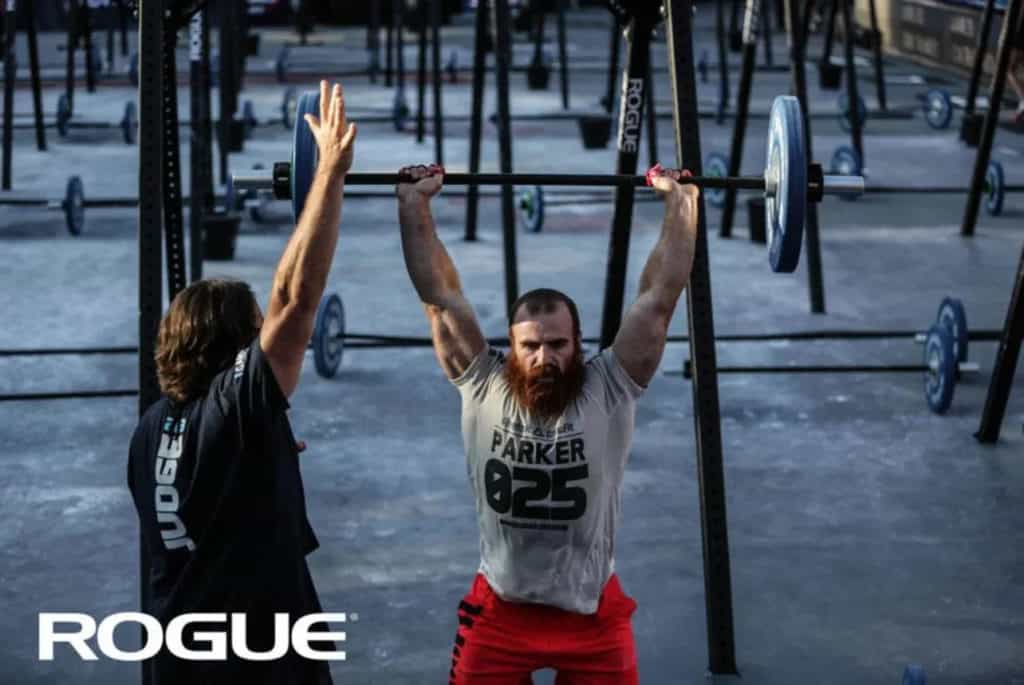 They are furnished with quality bronze bushings, dual knurl marks, and a friction-welded one-piece sleeve design. These bars mostly use Cerakote shaft finish. Carakote is widely used by firearm manufacturers because of its durability in thin applications and is 100x more abrasion, wear, and corrosion resistance over time than traditional black zinc.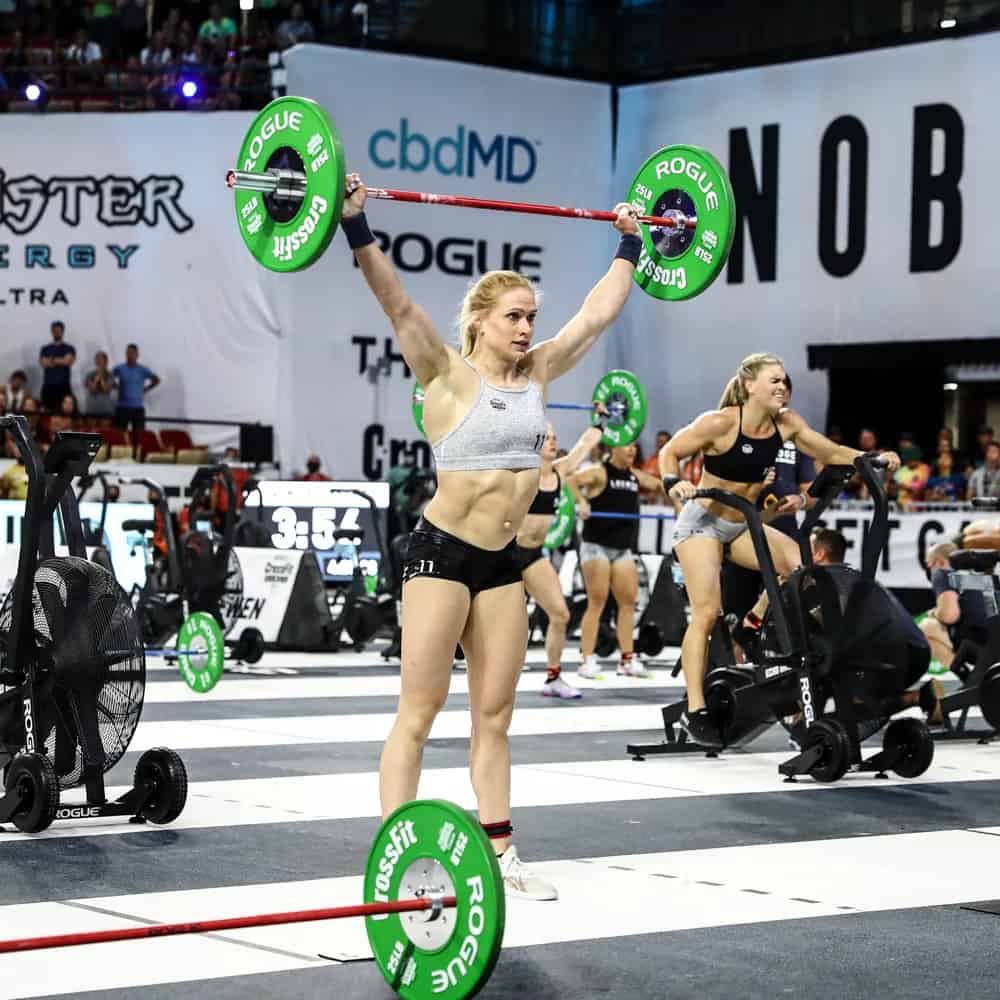 Wondering what the difference is between a bushing bar and a bearing bar? Head over to our Starting Your Own Garage Gym – The Olympic Barbell article – that will make it clear!
Rogue 29mm Stump Bar
The Rogue 29mm Stump Bar is the shorter version of the stainless steel Ohio Power Bar and is constructed with the same 29mm diameter, with little-to-no flex shaft (200,000 PSI), bronze bushings, and aggressive knurl pattern. It is perfect for home gym owners who train in narrow quarters and don't need full-length sleeves for their powerlifting movements. Though shorter, it can still be loaded to over 500 lbs with thinner plates such as the USA Olympic Plates or Calibrated LB Steel Plates.

It has a tensile strength of 200,000 PSI which means it has excellent rigidity and practically zero whip/flex. The bar comprises single powerlifting marks and a center knurl, each highlighting a deep, coarse pattern that delivers a dependable grip/stick without being harsh or abrasive.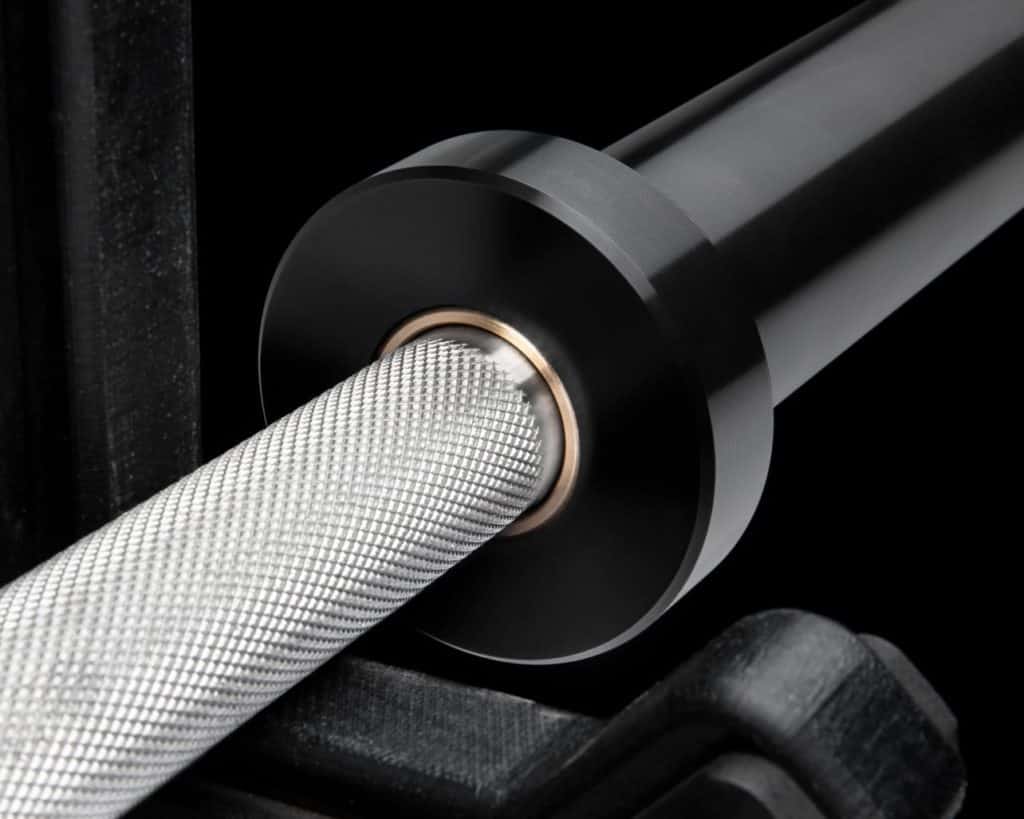 Rogue C-70S Bar
Also shorter than the 20 kg Ohio Bar, the Rogue C-70S Bar is the rackable version of the original C-70 short bar and features a Cerakote shaft finish and chrome sleeves. This compact 72" design can benefit anyone training in tight quarters, be it a small garage gym or busy training facility, with about 15" of space-saving efficiency versus a full-length bar.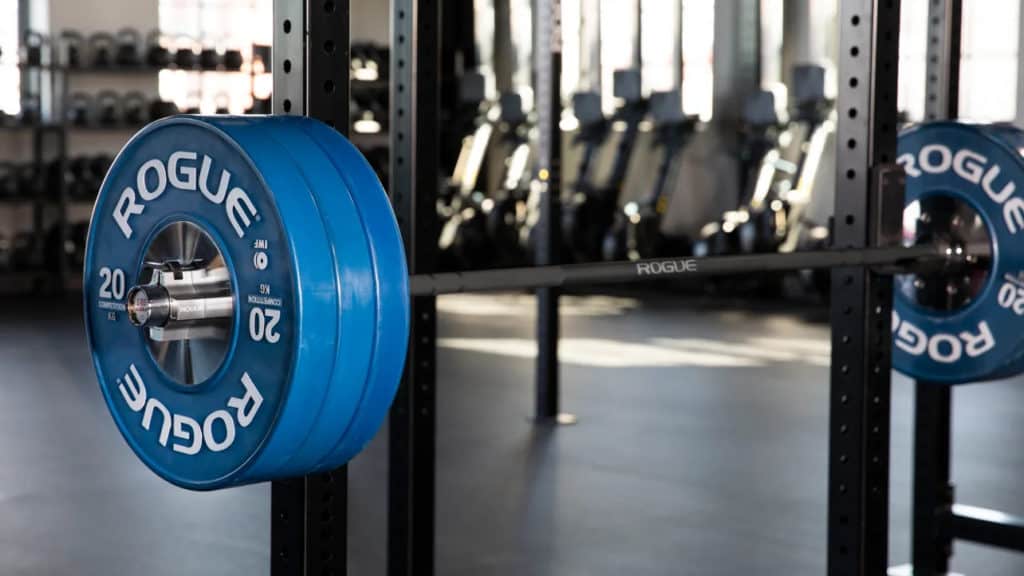 The C-70S is produced in the USA and is furnished with dual knurl marks, quality composite bushings, and a 28.5mm, 190,000 PSI tensile strength steel shaft. It has no center knurl, and the Rogue logo is formed in the center of the shaft as part of the Cerakote finish. The C-70S can be racked effortlessly on most standard power racks or squat stands.

Rogue C-70 Bar
The Rogue C-70 Bar is produced for competition use in the CrossFit Games and allows athletes to be spaced closer together with its shorter overall length (69″). This bar has knurl marks for both Olympic and Powerlifting grips, and the distance between collars is 43″ versus the standard 52″.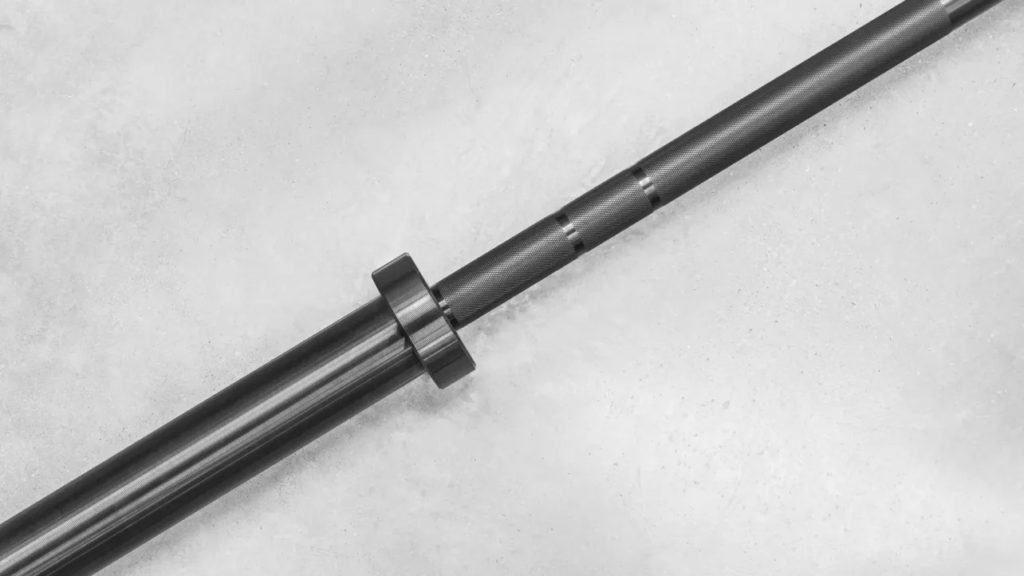 This short barbell supported 400+ pound deadlifts during the Men's Finals of the CrossFit Games competition. The C-70 Bar features the same 28.5MM diameter, American 190,000 PSI steel, bronze bushings, and dual knurl marks as the standard-length Ohio Bar and is backed by a three-year warranty against bending.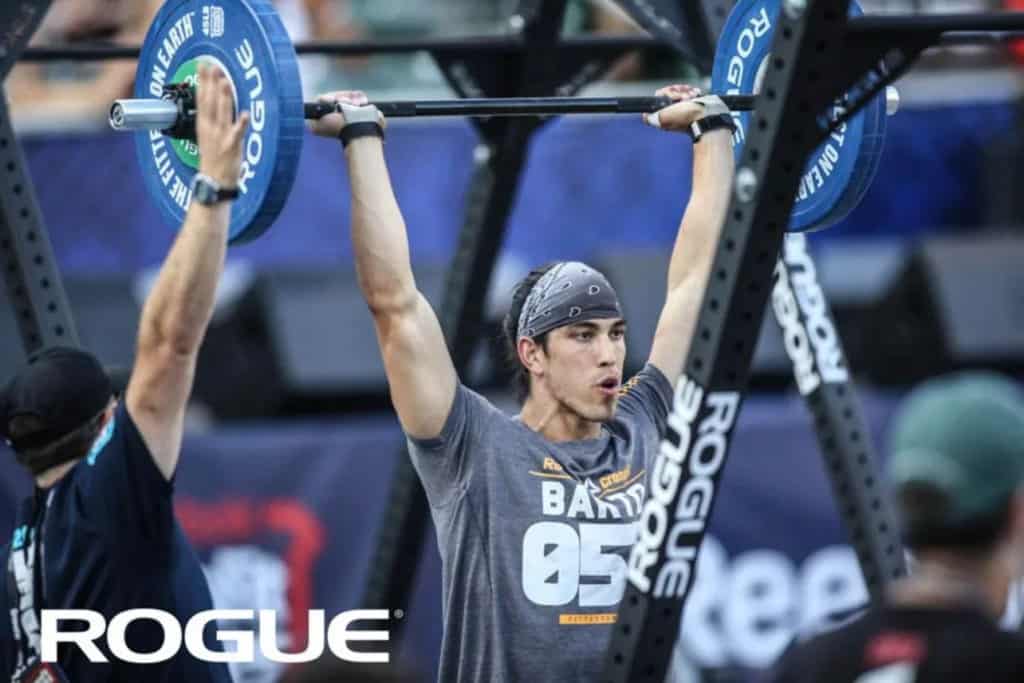 Rogue C-68S Bar
The C-68S Bar is among the most potent barbells Rogue has ever built, gaining an F-Scale rating of F-12R in durability testing. The Rogue C-68S Bar is about 11" shorter than the standard women's Bella Bar. Still, the features and functionality are not sacrificed. The space-saving efficiency formed by the 68.25" shaft opens up lanes for more athletes to train in the same space simultaneously.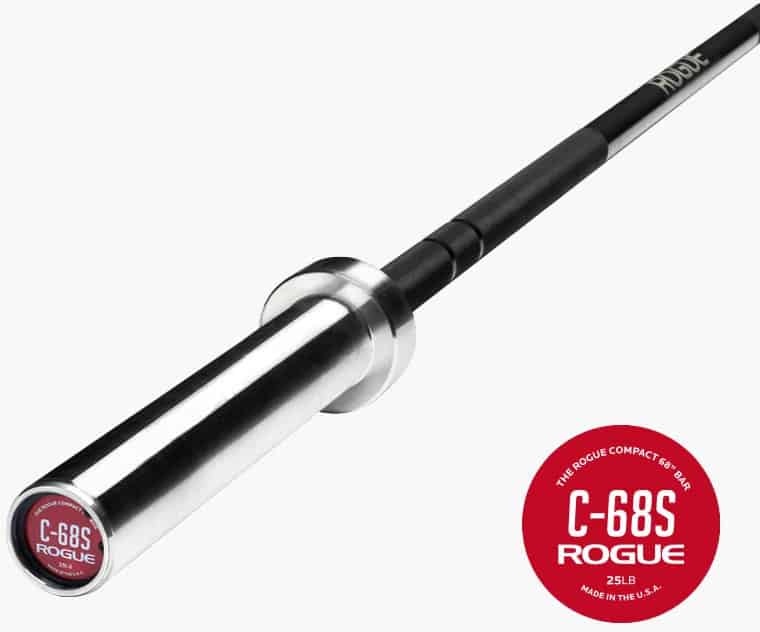 The gap between the sleeves is also a standard 51.5", enabling you to rack the bar on any standard rack and execute movements that haven't traditionally been observed with short bars, such as the snatch and overhead squats. The C-68S can benefit any woman training in tight quarters, a small garage gym, or a busy training facility.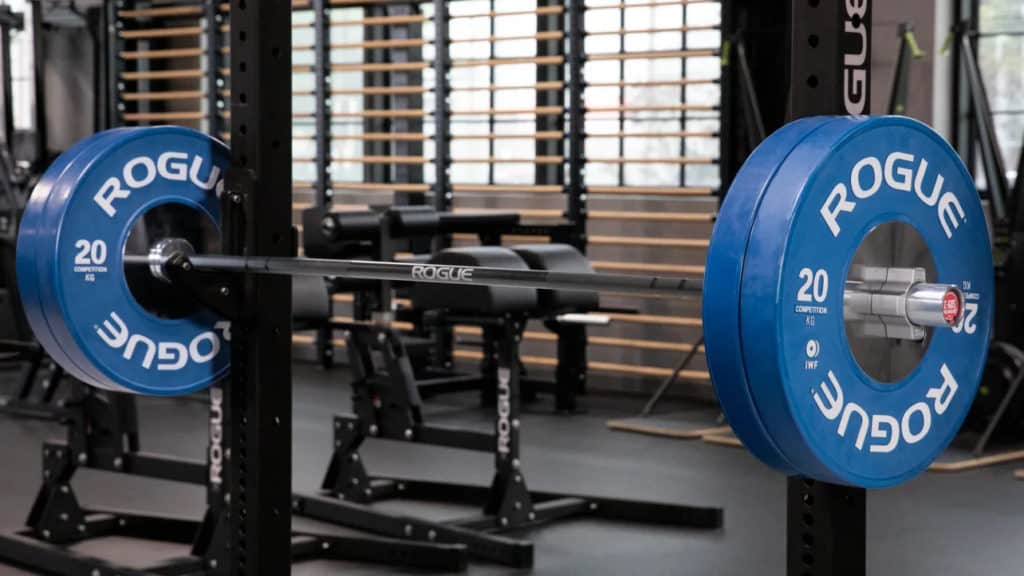 Rogue 29mm Stump Bar – In Summary
That's our close-up look at Rogue 29mm Stump Bar.
Shorter bars from Rogue are beneficial to those with small and tight spaces in their garage. They are furnished with quality bronze bushings, dual knurl marks, and a friction-welded one-piece sleeve design. And though they have shorter sleeves, they can be racked conveniently on most standard power racks/squat stands and train with them as you would with a full-length bar.
Looking for more options? Check out these other great products:
Rogue also has Cerakote barbells – these bars are coated with a thin (but reasonably tough) ceramic coating that makes them great for a humid garage gym.
Also – did you know you can get seconds quality barbells direct from Rogue? Check out Boneyard Collars for Olympic Weightlifting Barbells – this is a great way to get Rogue gear at a big discount (but with no warranty).
More products from Rogue.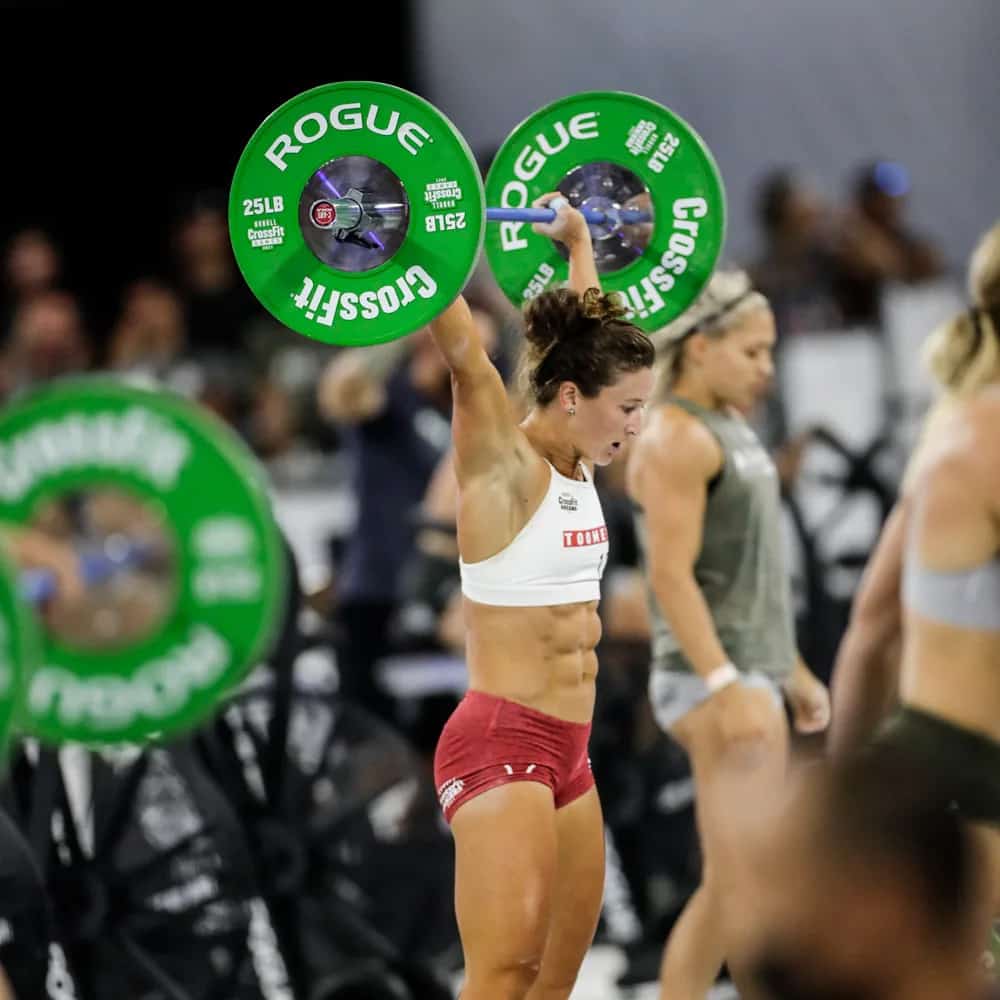 Photo Credits
Product photos on this page are property of Rogue.
This website is not affiliated or associated with CrossFit, Inc. CrossFit is a registered trademark of CrossFit, Inc.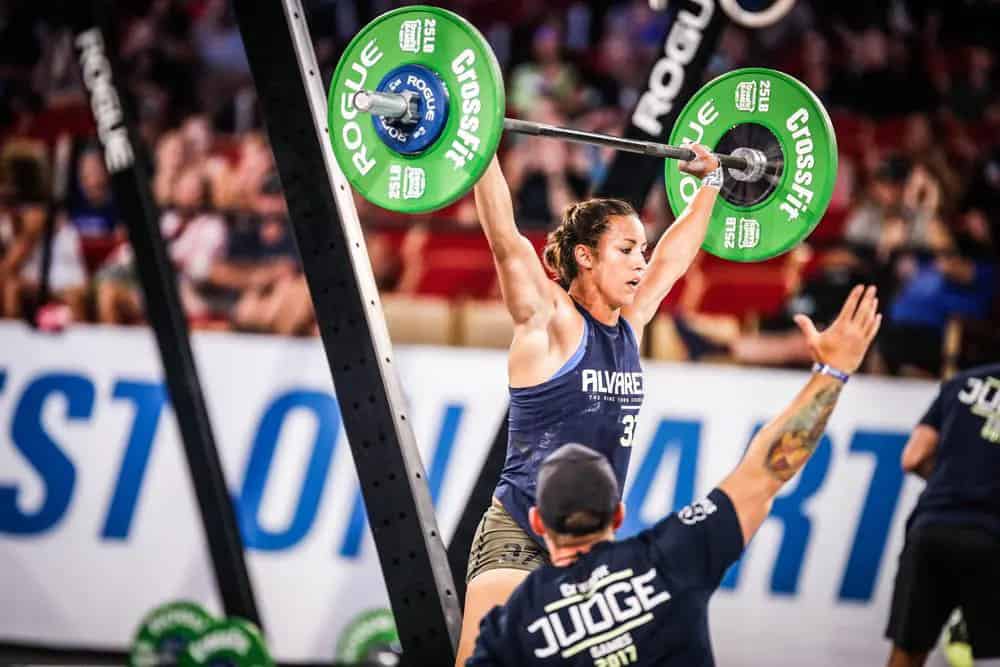 Affiliate Disclaimer
We are an affiliate of Rogue and others that sell this training gear. If you buy clothing or other training gear after clicking the links in this article, we receive a small commission at no extra cost to you. This helps us to bring you in-depth information and content on these great training products.
Tim is the founder of FitAtMidlife.com – an avid gym rat for 30+ years, he's a reviewer of many, many shoes – and founder of the Speed Bag Gathering – the world's only gathering of speed bag punching enthusiasts.  See more gym reviews at Tim's YouTube channel.