Interested in rucking for fitness, but don't know where to start? The new MTN Tough Bundle from GORUCK should help.
This bundle consists of the Rucker 4 backpack (great for fitness!) plus a year long digital subscription to MTNTOUGH+ – A whole bunch of minimal equipment workout plans that have the outdoor enthusiast in mind.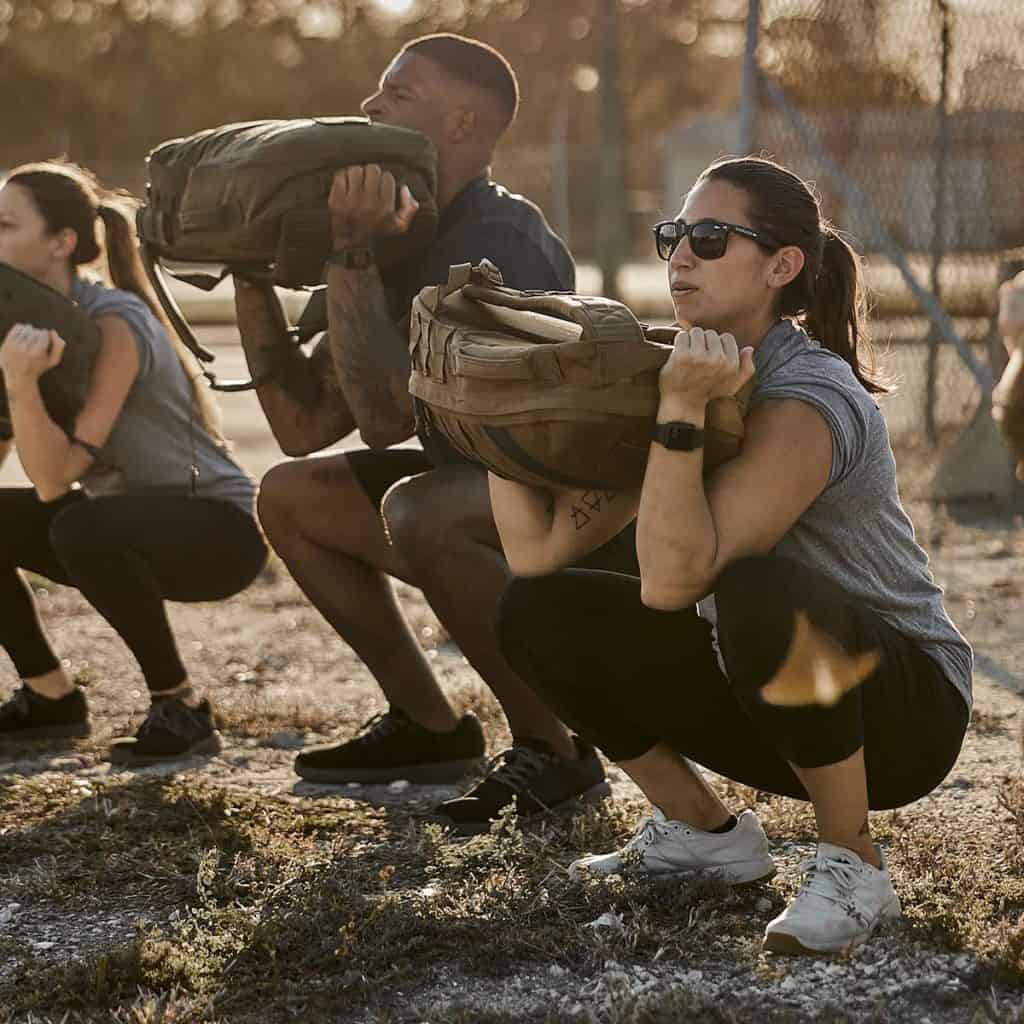 More than an exercise workout program, MTNTOUGH+ is a global online community of thousands of like-minded people committed to physical and mental strength. MTNTOUGH believes mental strength is as crucial as physical strength. This program presents an innovative workout of the day (WOD) program through Daily Minimal Gear workouts consisting of exercises using dumbbells, a kettlebell, a pull-up bar, a step-up box, body weight workout training, and varying styles of emom, amrap, and HIIT. It is designed to be the best workout for men and is developed to prepare you for mountain adventures focusing on muscular endurance activities with various ROM movements.
Only from GORUCK, and MTNTOUGH: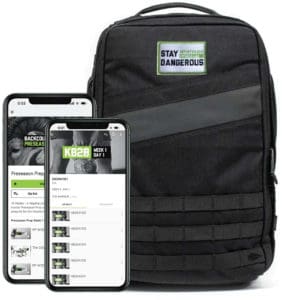 Rucker 4 with MTNTOUGH+ Training Program Bundle (Black)
When you slam your Rucker on the concrete, the three zippers on the front panel will eventually crush. Getting or making new zippers is not the answer. Instead, enormous pull tabs on the Velcro-closure interior pockets work wonders in keeping your Rucker more durable.
Rucker 4 with MTNTOUGH+ Training Program Bundle (Coyote)
The extra padding delivers more comfort during rucking and other adventures. The added resilience makes it more of a purpose-built tool that keeps you in the fight for all the days, weeks, and months of every year for the rest of your life. Rucker 4 is available in black and coyote at 20L capacity.
The Rucker 4 is GORUCK's best rucksack for fitness, by the way. It has all the latest features and is optimized for being handled roughly. For example, there are fewer zippers – which are a weakpoint on any pack.
MTN Tough Bundle (Rucker 4) – Overview
In partnership with MTNTOUGH, GORUCK gives you all the tools you need for extreme physical and mental toughness. This program allows you to choose your Rucker 4.0, get a limited edition MTNTOUGH Patch, and a subscription to the MTNTOUGH+ training program for one year. This also gives you year-long access to the #1 online training program for mountain hunters, minimal gear workouts, kettlebell programs, heavy pack programs, bodyweight programs, and more. The bundle includes the following:
One (1) 20L Rucker – $215 value
One (1) MTN TOUGH annual subscription (sent via email) – $239 value
One (1) limited edition MTN Tough "Stay Dangerous" Patch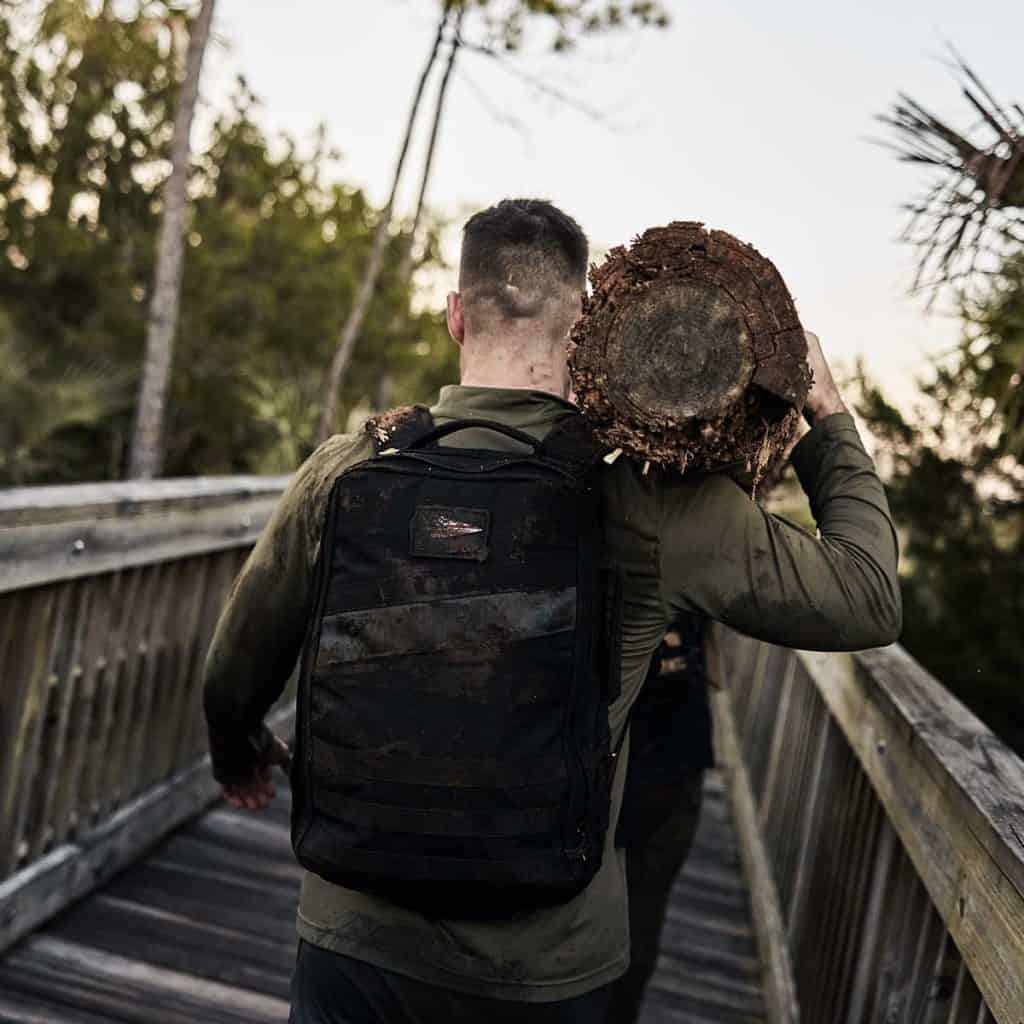 The Rucker is meant to be thrown around, and it is for this reason that GORUCK replaced all interior pockets and zippers with VELCRO closure with huge pull tabs. The top padding of the internal ruck plate pocket was reinforced with more padding for better burpees or bear crawls. The 20L Rucker has a single plate pocket that securely stores a 10LB, 20LB, or 30LBRuck Plate®(for Rucker), while the 25L size highlights two plate pockets—one holds 20LB or 30LB ruck plates for Rucker, and the other holds a 45LB Plate, 20LB (GR1), 30LB (GR1). Rucker 4 uses 210D HT (High Tenacity) CORDURA® on the back panel and underside of the shoulder straps for zero irritation when rucking shirtless.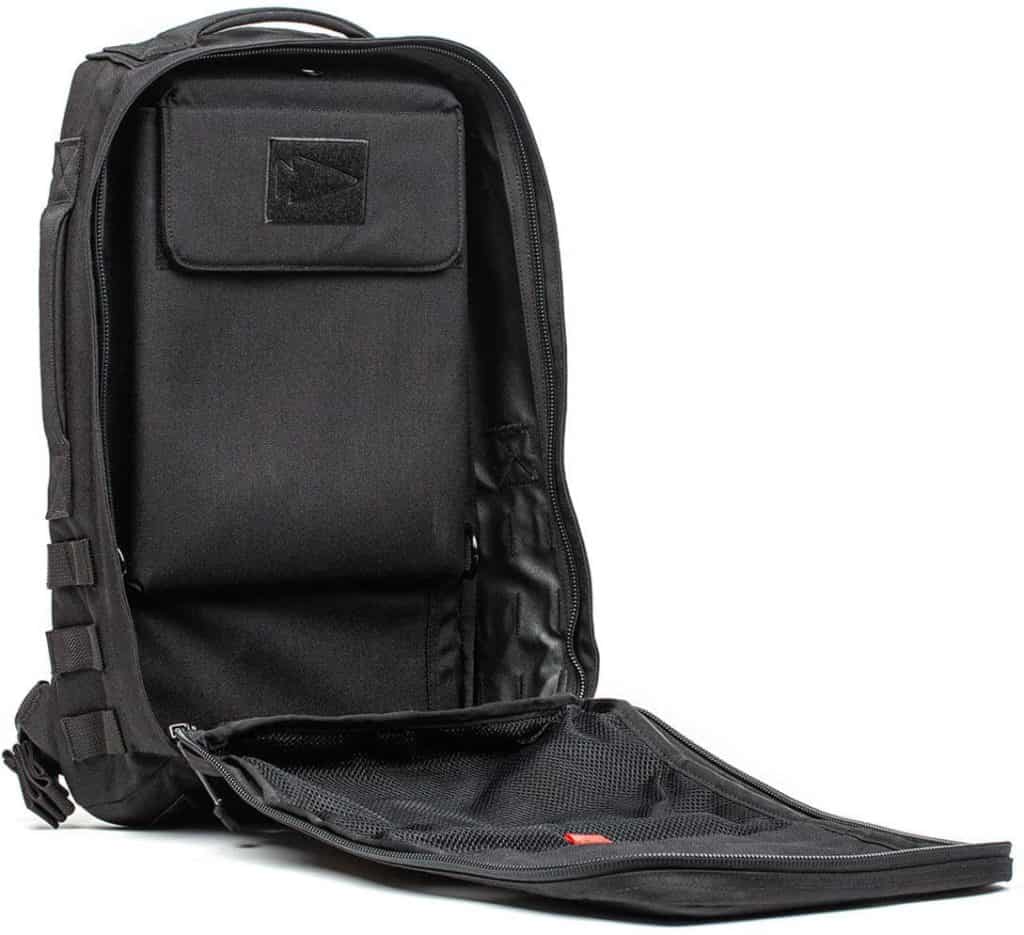 The additional 10mm of EVA foam padding along the bottom section of the back panel supports the natural curve of your back. The ergonomic lumbar support protects you from friction from seams on pants, Tough Leggings, or belts. The training sternum strap secures the Rucker without confining breath or movement and is adjustable by the MOLLE on the straps. Two grommets on the bottom of the ruck drain water for when you do hydro burpees in the ocean, lake, or fountain. The Rucker comes with a padded hip belt that allows you to disperse heavy loads to your hips over long periods during GORUCK Challenge or Star Course and keeps the ruck stable during Ruck PT.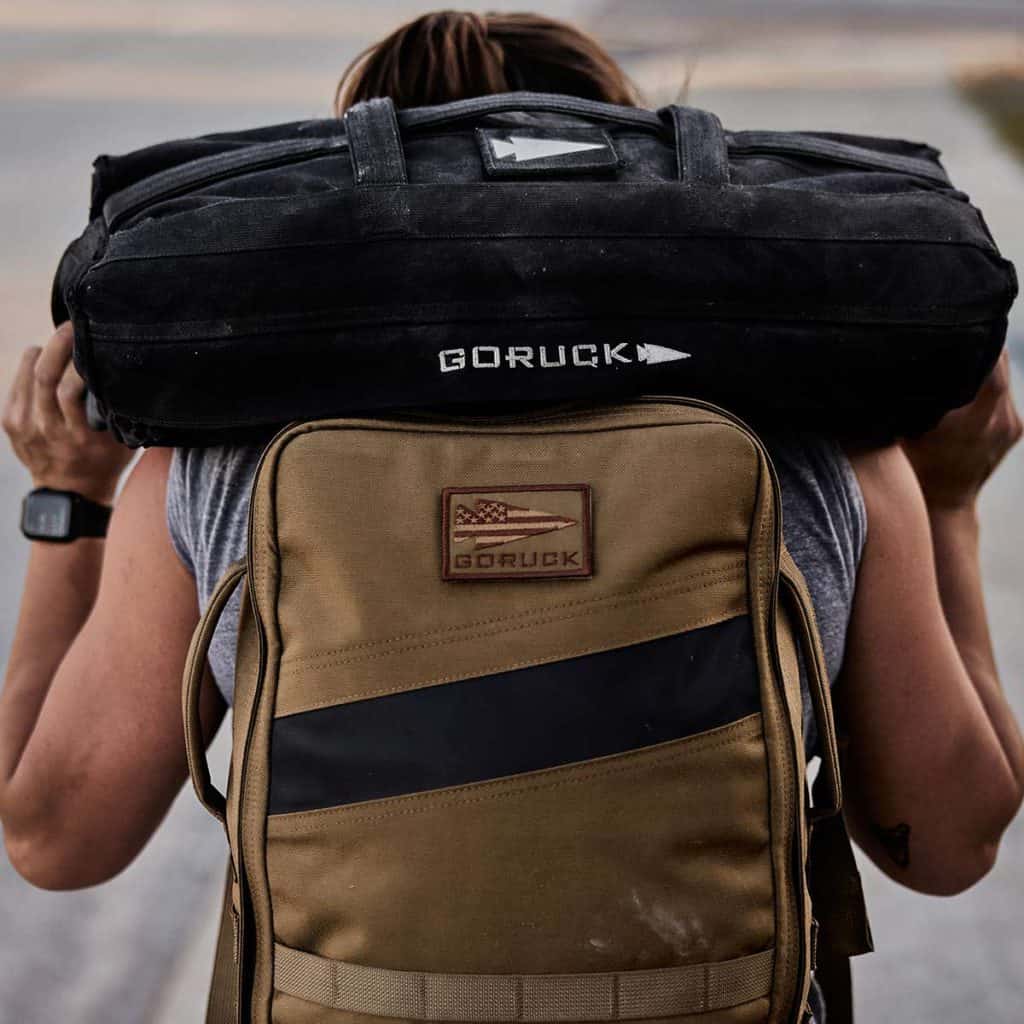 MTNTOUGH+ Programs
Don't expect MTNTOUGH+ workouts to be easy. The program consists of the coaching staff from former Navy SEALs, Army Rangers, and well-known physical trainers. The goal is to equip you for both the unimaginable and every day—to have the mental ability and physical stamina to self-rescue in a crisis or grind through a 12-hour workday and still do some fun activities after dinner. Ara Megerdichian, the MTNTOUGH trainer and former U.S. Army officer and Ranger, believes the best way to toughen the mind is by reaching and surpassing physical limitations, accepting challenges once thought impossible, and making them achievable and repeatable. The MTNTOUGH+ Program is composed of the following training:
1. Backcountry Hunter Preseason Prep – It is an 80-day online training program for mountain hunters, with thousands of hours of testing and design on the world's most devoted backcountry hunters. This is the best program for you if you are hunting on rugged terrains at a high elevation for numerous days this fall.
2. Backcountry Hunter Post-Season Strength – Designed to build the perfect athlete, the Backcountry Hunter Post-Season Strength will make you powerful, strong, and functional. This program aims to develop an all-around unstoppable backcountry hunter.
3. Minimal Gear Daily – With Minimal Gear Daily, fresh, new workouts every weekday are available from the MTNTOUGH whiteboard straight to your house. All activities last for 30 to 40 minutes and are made to perform daily, Monday through Friday. The workouts are fully coached, and you can follow along with two athletes to motivate you to push yourself through every minute.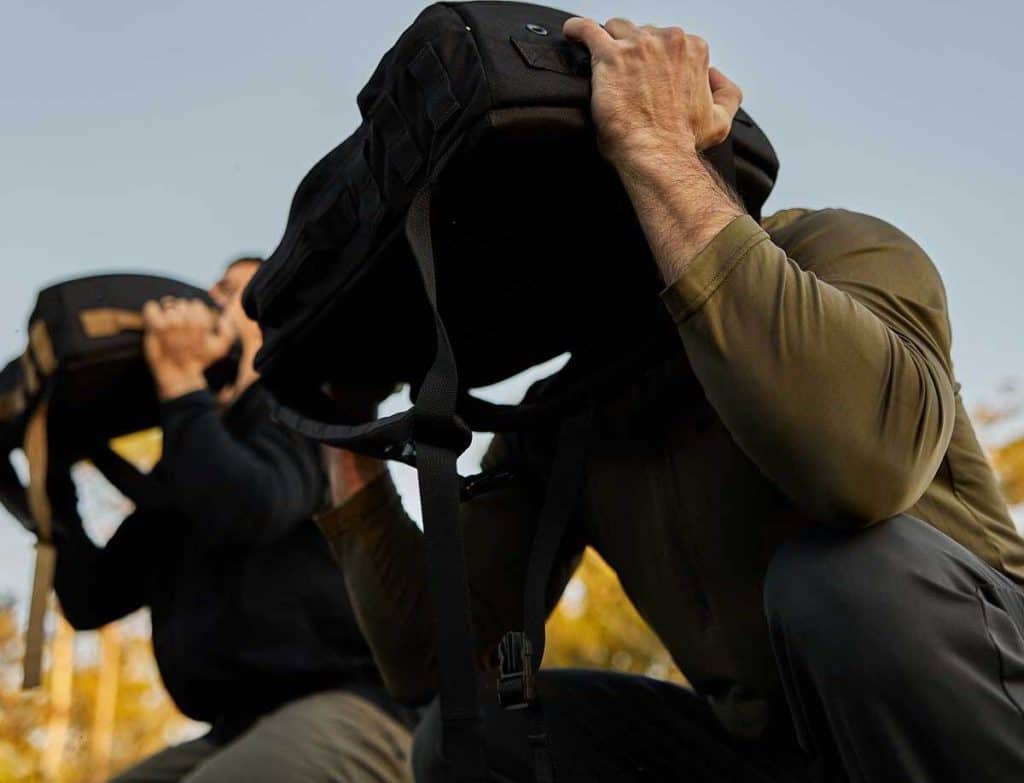 4. MTN Mindset – MTNTOUGH Mindset is a revolutionary new program developed to give the community practical, effective tools to build mental toughness and significantly impact their lives. It is a ten-day program created in partnership with Phil Kornachuk.
5. Live Untamed – Brian Gilman, Colonel, USMC (Ret.), served as a United States Marine for 26 years and is the CEO of Warriors & Quiet Warriors. He brings in a new video every Sunday to deliver weekly messages that demand commitment and accountability, with sessions that will leave a tangible sense of purpose and fulfillment.
6. MTN PT – In collaboration with Dr. Tom Walters, this program was created to give the MTNTOUGH community tools and skills to address injury and stay healthier and more mobile. MTNPT will provide great ways to prevent injury to the ankle, shoulder, knee, hip, lower back, or spine. This program also includes recovery strategies to recover from an injury or build resilience.
7. MTN MVMT – The MTN MVMT was created in response to the community's request for programming to supplement other MTNTOUGH workouts. This program improves the range of motion, accelerates recovery, decreases stress, and enhances mental well-being. Trainer Heather Leigh has been a trainer focused on functional movement, breath work, mobility, and meditation for 25 years. Heather helps relieve pain, recuperate from an injury, or enhance mindfulness and stress.
8. Foundation Fundamental Program – This program is the most practical program of MTNTOUGH created to help you recover from an injury or get you back into good fitness routines. It focuses on functional movements and improved flexibility at your own pace. Foundation is a four-week program that can be repeated repeatedly or used as a transition to more brutal programs.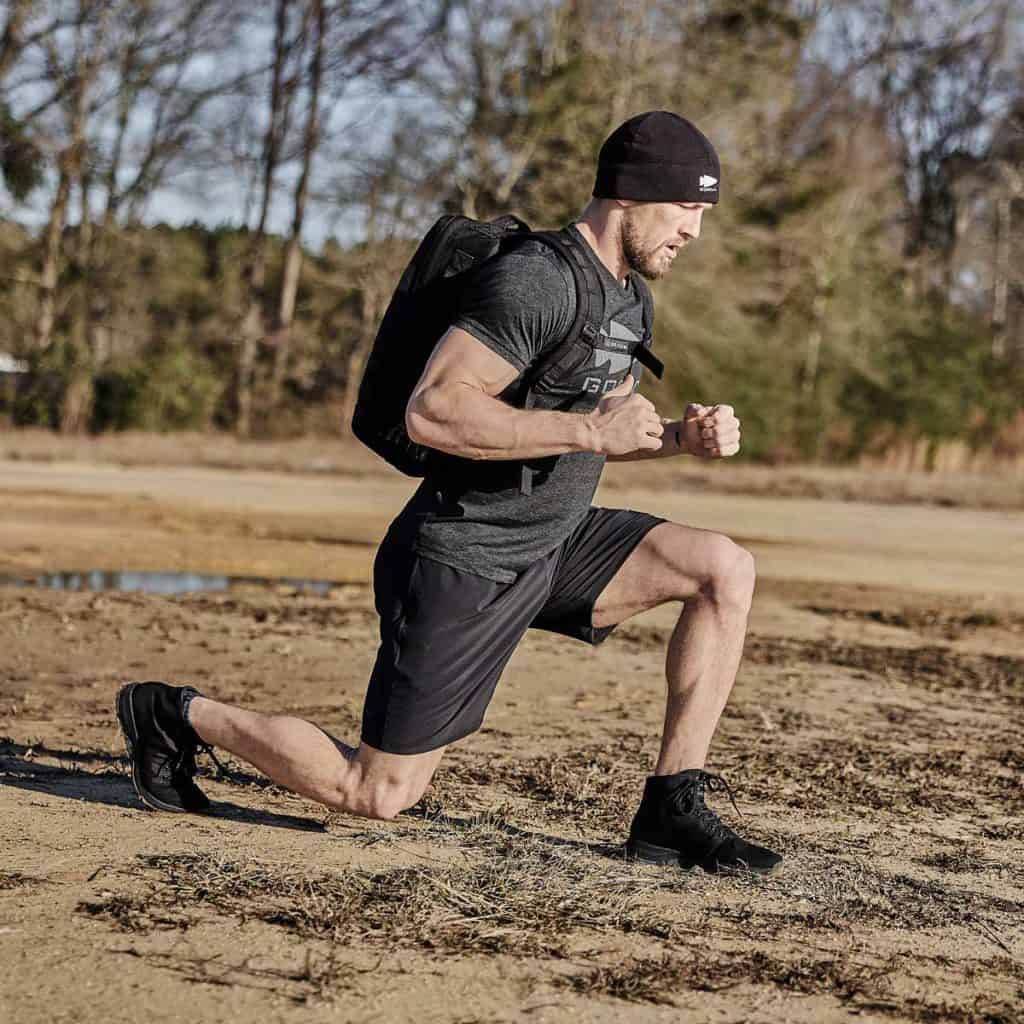 9. Heavy Pack Program – The HP20 heavy pack program is a four-week coached program that mimics a successful backcountry hunt and lets you know if you are already physically and mentally ready for the mountain. It needs only your pack, some sandbags, a box, and a pull-up bar.
10. KB20 – Kettlebell Program – You can do this program anywhere with just one kettlebell. It is coached format running for four weeks, so you stay motivated as you work alongside and compete with the athletes in the MTNTOUGH Lab.
11. 30-30 2.0 – Bodyweight Program – This program is the most requested and is your anytime, anywhere solution for becoming MTNTOUGH. It is fully redesigned and rebuilt from the ground up. This is your anytime, anywhere solution for becoming MTNTOUGH.
12. No Gear 60 – Bodyweight Program – This is a step up from the 30-30 program and the next evolution of no-gear training. It is a 12-week program of 60-minute workouts using nothing but a pull-up bar.
13. 45-70 – Heavy Pack Program – The 45-70 was developed initially for active-duty military cadre locked down with zero access to a gym or equipment but still needed to be equipped for rough terrain and high elevation operations under a load of heavy packs.
14. Backcountry Hunter Spring Training Camp – Designed to get you to your ideal body weight, the Backcountry Hunter Spring Training Camp program helps you achieve optimal performance without losing the muscle and strength you built during the postseason.
15. Backcountry Hunter Elite Spring – This program is created for the needed edge to achieve any goal or high-elevation mission. The Backcountry Hunter Elite Spring was tested for two years on some of the world's most devoted mountain hunters, smokejumpers, special operations personnel, and hotshots.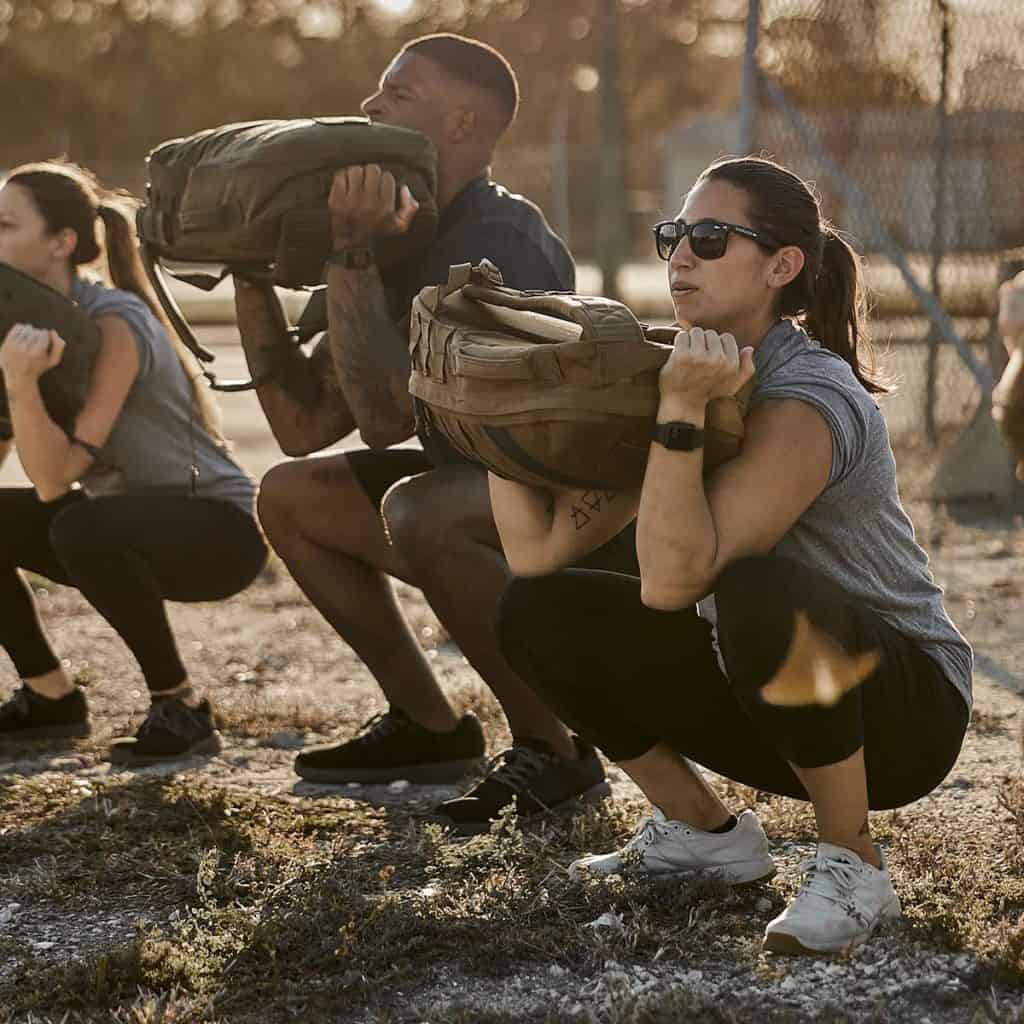 MTN Tough Bundle (Rucker 4) – In Summary
That's our close-up look at the MTN Tough Bundle (Rucker 4).
MTNTOUGH workouts are challenging and brutal and need a rucksack that is as tough to withstand training on dirt, grass, concrete, and anywhere. Rucker 4.0 is purpose-built for rucking and rucksack training and is the perfect tool to get stronger one rep and one mile at a time. GORUCK rucks are built to last and come with our SCARS Lifetime Guarantee.
Looking for more options? Check out these other great products:
Need more workout ideas? The GORUCK Tribe Workout Program is worth a look. WARNING: It's tough, but you can "scale" it.
There's also the GORUCK Sandbag & Ruck Training Program – which includes a lot of sandbag exercises – which end up being a lot more functional than a barbell workout.
More products from GORUCK.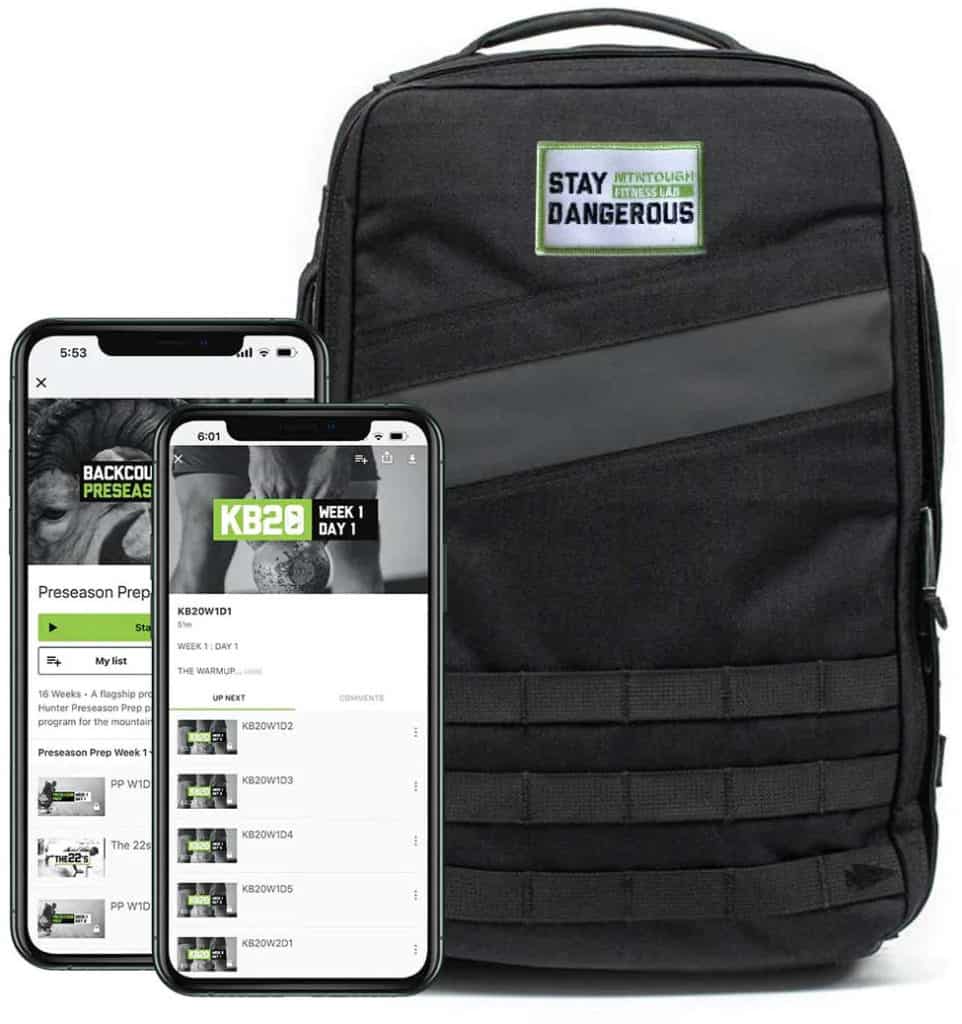 Photo Credits
Product photos on this page are property of GORUCK.
This website is not affiliated or associated with CrossFit, Inc. CrossFit is a registered trademark of CrossFit, Inc.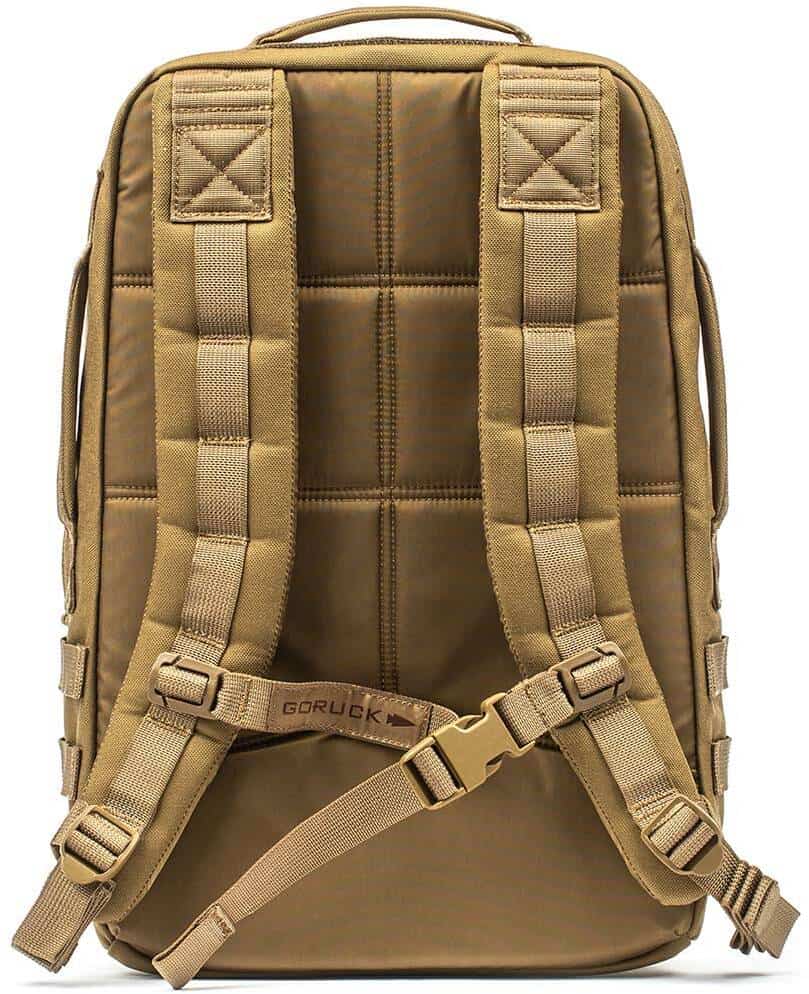 Affiliate Disclaimer
We are an affiliate of GORUCK and others that sell this training gear. If you buy clothing or other training gear after clicking the links in this article, we receive a small commission at no extra cost to you. This helps us to bring you in-depth information and content on these great training products.
Tim is the founder of FitAtMidlife.com – an avid gym rat for 30+ years, he's a reviewer of many, many shoes – and founder of the Speed Bag Gathering – the world's only gathering of speed bag punching enthusiasts.  See more gym reviews at Tim's YouTube channel.